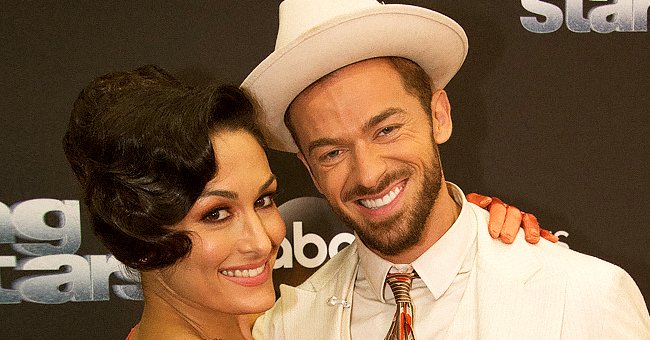 Getty Images
Nikki Bella & Fiancé Artem Chigvintsev Announce Wedding Date on an Episode of 'Total Bellas'
Retired professional wrestler and television personality Nikki Bella and her fiancé Artem Chigvintsev announced their official wedding date on an episode of the reality tv show "Total Bellas."
Nikki Bella and her longtime fiancé Artem Chigvintsev have finally revealed their official wedding date, and the fans could never be more thrilled at the blissful news.
This happened during the season finale of the hit reality tv show "Total Bellas," which documents Nikki and her twin sister Brie's life. The couple shared the news at Brie and her husband, Daniel Bryan's house.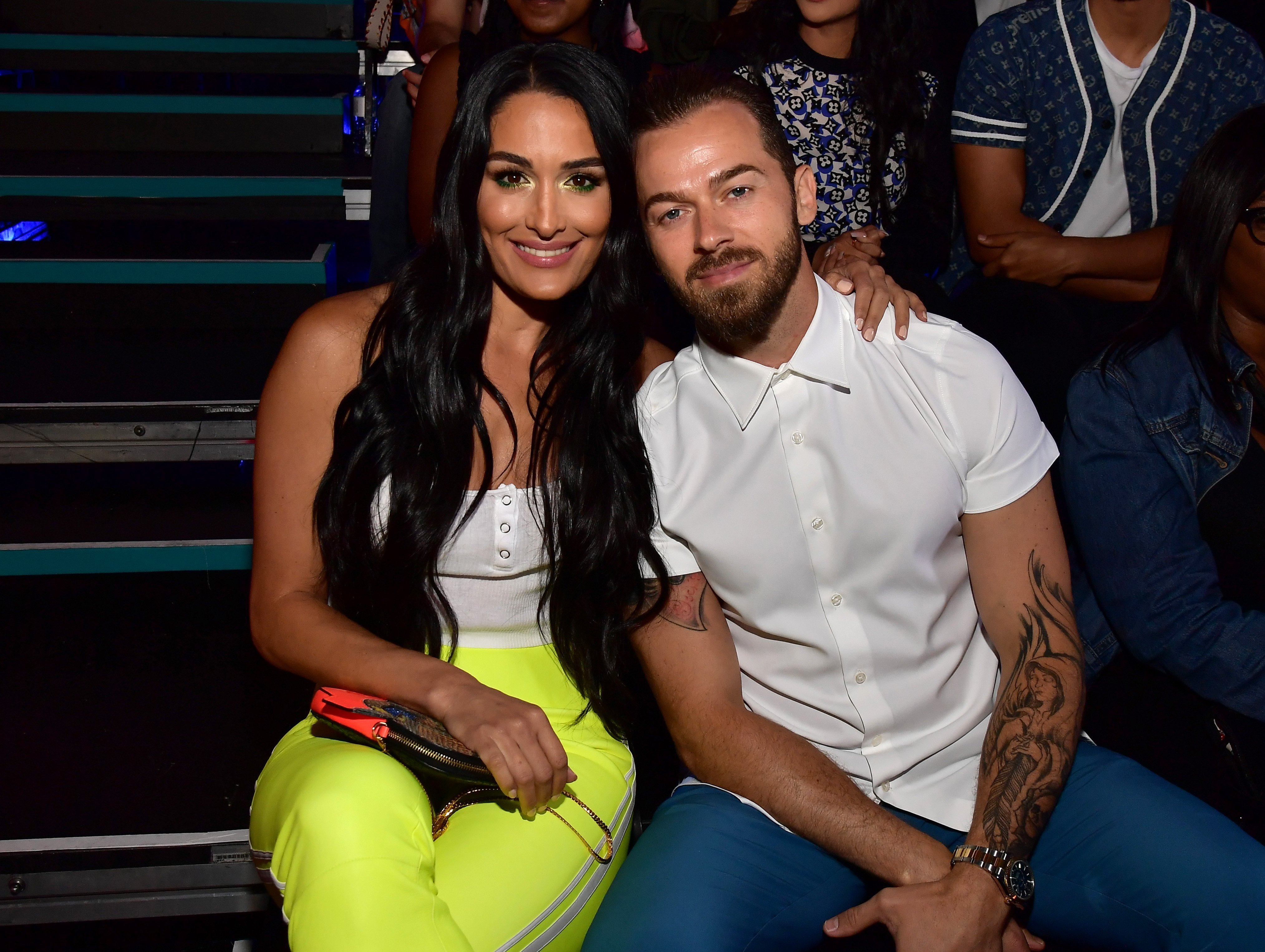 Nikki Bella and Artem Chigvintsev during Nickelodeon Kids' Choice Sports 2019 at Barker Hangar on July 11, 2019 | Photo: Getty Images
While cradling Mateo, the adorable child she shares with Chigvintsev, the 37-year-old revealed that they planned to tie the knot during Thanksgiving weekend later this year.
The announcement was then followed with a much-deserved celebration as they popped champagne. Brie's 3-year-old daughter also danced around with a cupcake in hand, giving the scene a wholesome touch.
Seeing as Nikki had a tough year, as documented on the show, the celebration undoubtedly went a long way for her. It was also a befitting way to end such a roller-coaster season.
That being said, it is easy to remember when the new mother recently opened up about her reason for keeping her postpartum depression from Chigvintsev during a confessional moment on the show.
In the event of a split, the pair once tried to talk about who would be best suited to have custody of the child.
The star revealed that she did not want to stress her fiancé out since he was doing so well, especially after winning last season's "Dancing With The Stars" alongside his dance partner Kaitlyn Bristowe.
To her, it would have been selfish to ruin such a blissful moment in his life, and she did not want to live with that regret. This revelation came months after Nikki first opened up about her struggle with postpartum depression.
She revealed that she sometimes hated Chigvintsev. She also later revealed that it was just so hard and added that she felt jealous of her fiancé's partnership with Bristowe.
However, the former wrestler put all resentments aside during an episode of the podcast "Off The Vines" when they both bonded over their first experiences dancing alongside Chigvintsev on "Dancing With The Stars."
Nikki, who met her beau when they were paired together on the show three years ago, revealed that he had been so strict and mean, which Bristowe immediately agreed to. The two, however, eventually fell in love.
Now, besides Nikki's emotional turmoil, they seem to be doing well for themselves with baby Mateo in the picture. In further solidifying their relationship, they also decided to go for couple's therapy.
However, in the event of a split, the pair once tried to talk about who would be best suited to have custody of the child. After much evaluation, it was finally agreed that they would only do what was best for Mateo.
Please fill in your e-mail so we can share with you our top stories!