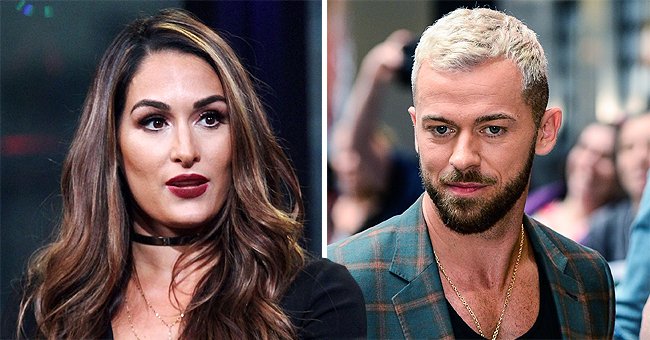 Getty Images
Us Weekly: Nikki Bella Says She & Fiancé Artem Chigvintsev Are Facing Challenges Communicating
First-time parents Nikki Bella and Artem Chigvintsev are having challenges communicating with each other and will attend couples therapy when the latter is through with "Dancing With the Stars."
When pro dancer Artem Chigvintsev wraps up with the 29th season of "Dancing With the Stars," he and his fiancée, Nikki Bella, will be heading to couples therapy as they are currently experiencing strains in their relationship.
In an exclusive chat with Us Weekly, Nikki revealed she and Chigvintsev struggled with their communication. Being away from him due to his participation in "DWTS" has also been challenging.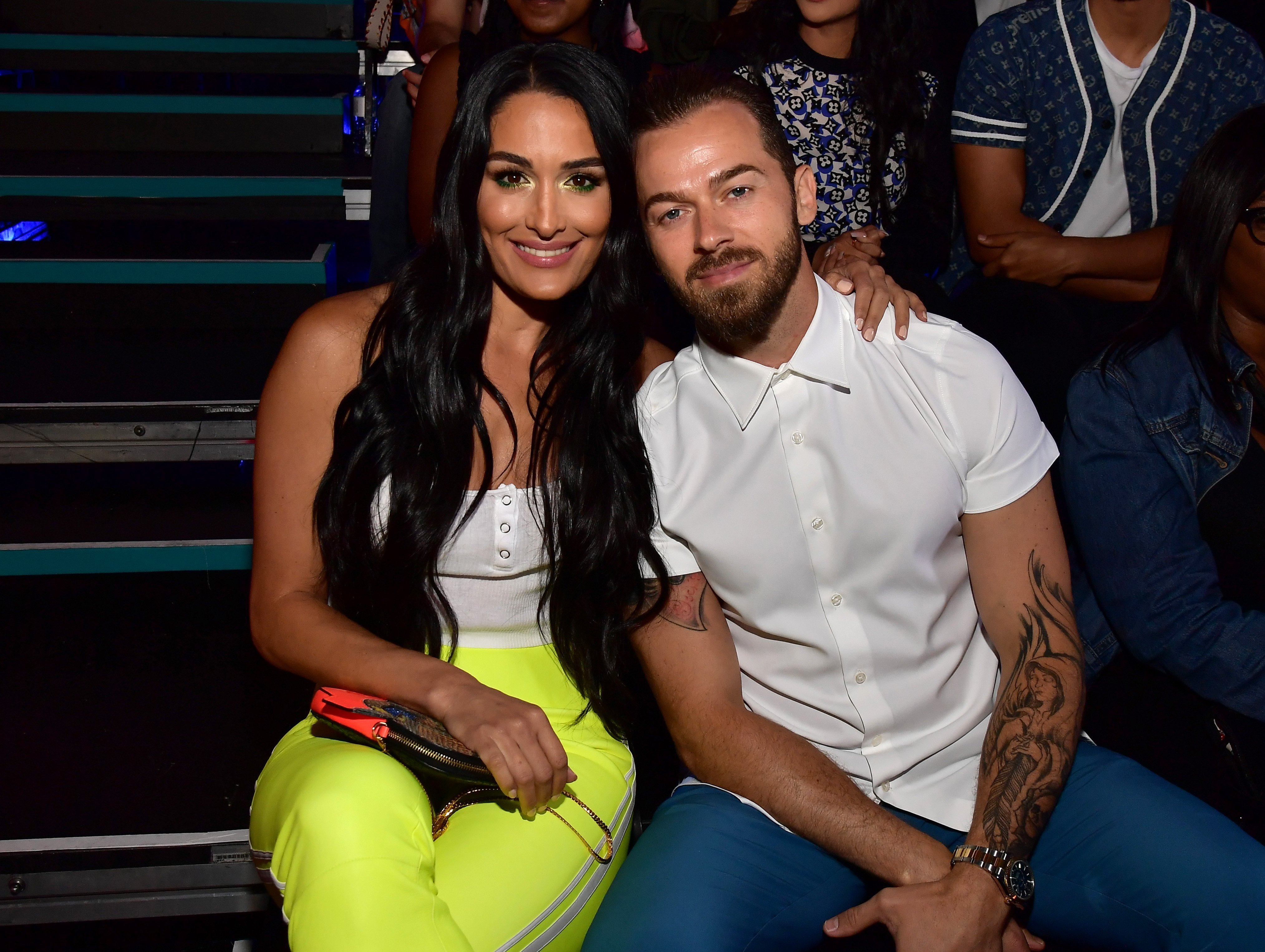 Nikki Bella and Artem Chigvintsev during Nickelodeon Kids' Choice Sports 2019 at Barker Hangar on July 11, 2019. | Photo: Getty Images
She explained that her fiancé's absence had been challenging because she needs much from him. However, Chigvintsev is torn between his job, which requires so much from him, and his fiancée and son, Matteo.
Nikki revealed her twin sister Brie had to step in to keep Chigvintsev in the loop. Brie told the pro dancer that his fiancée is not doing very well and was hiding so much from him.
According to Nikki, she tried to keep her emotions away from Chigvintsev, but when he got wind of her struggles, he stepped up as much as possible despite his commitment to DWTS.
The former wrestler further explained that she told Chigvintsev she needed more attention from him, after which they worked on some things leading to an improvement in their situation.
Nikki also struggled with post-partum depression.
The nursing mother said she and her fiancé's communication is usually excellent but has been lacking recently. Hence, they agreed to attend couples therapy when DWTS comes to an end.
Nikki revealed the therapy would be with their life coach, who they hope will help them get out of their communication struggles, as they both feel like they are not listening to one another.
The new revelations from Nikki are coming after she also revealed, during an episode of her and her twin sister Brie's "The Bellas Podcast," that she did not have anyone to help her take care of her baby son, Matteo.
Nikki explained that with Chigvintsev returning to work and the COVID-19 pandemic making things more complicated, she had to juggle Matteo's care alone. The 36-year-old also revealed she gets help from Brie, who gave birth to her second child, son Buddy, a day after Matteo's birth, and her husband Daniel Bryan, saying they have been amazing.
Following Matteo's birth, Nikki also struggled with post-partum depression, which affected her and Chigvintsev's relationship, causing her to hate him. Fans will hope that the new parents, Nikki and Chigvintsev, can sort their present issues out after couples therapy and rekindle the spark in their communication.
Please fill in your e-mail so we can share with you our top stories!