Here's Who Kate Middleton Revealed Has Been Her Biggest Support during the Pandemic
Kate Middleton reveals who her biggest support system has been throughout the UK's 3rd lockdown. The Duchess of Cambridge urged her social media followers to name those who are helping them survive this period.
Kate Middleton has taken part in a virtual group chat with parents about the obstacles they face throughout the nation's 3rd lockdown. It was then that Middleton revealed who her biggest ally has been. 
The group of 8 parents held up placards containing answers to questions that were being asked before each parent was allowed to provide more details on their response.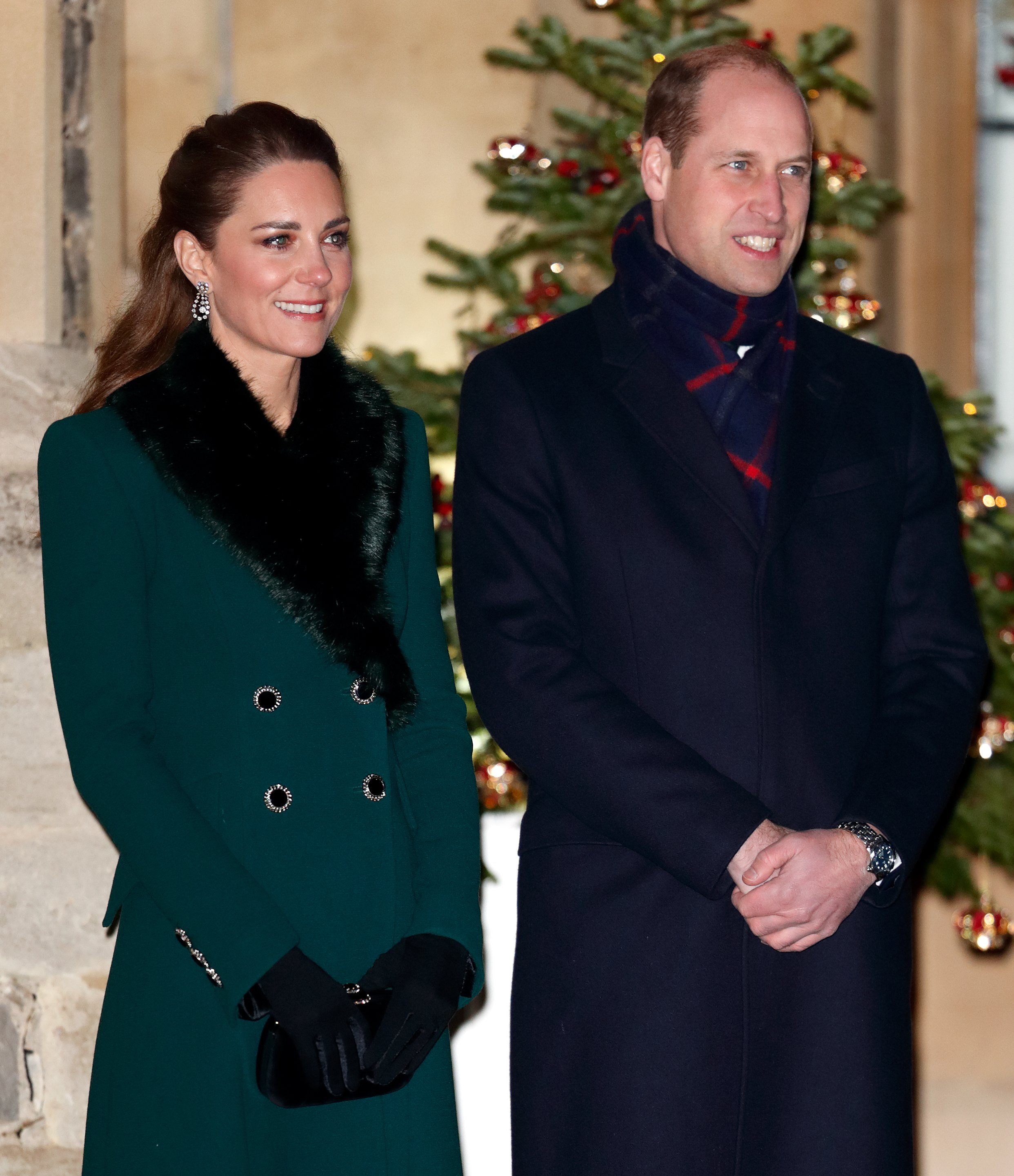 MIDDLETON'S BIGGEST SUPPORT
When asked who has been the most significant pillar for them to lean on during the pandemic, Middleton held her card with her husband's name 'William' written on it. Sharing some wisdom on how best to survive lockdown, Middleton added:
"Make sure to look after yourselves, it's very important."
Asked to describe how parenting has been throughout this time, Middleton's response was "exhausting." She mentioned the additional roles the couple has had to play since their regular support isn't available, like cutting the kids' hair. 
IN THE BEGINNING
The Royals met in their shared residence during their first year at Scotland's University of St Andrews in 2001 and became friends. Prince William knew from the moment he met her he wanted to explore the possibilities of what they could become.
Middleton is doing her best to keep Britons' spirits lifted throughout lockdown.
It wasn't until 2003 that their friendship developed into a romance. Middleton shared anecdotes of how the future King of England attempted to impress her by cooking her dinners during their courtship. 
WHAT WAS TO COME
On 16 November 2010, it was announced the couple was engaged, following Prince William's proposal in Kenya. Middleton showed off her sapphire and diamond engagement ring, inherited from the late Princess Diana. Prince William said: 
"We're looking forward to spending the rest of our times and our lives together."  
The couple wed in April 2011 in a globally televised ceremony at the sprawling Westminster Abbey in front of millions of viewers around the world. Middleton looked like a goddess in an Alexander McQueen gown with lace detail over the sleeves. 
Last November, The Duke and Duchess took to Instagram to share the news of the death of their beloved dog, Lupo. The black pet had been with the family for nine years, leaving great sadness when he died.
Before Lupo's passing, the young royals had received a black cocker spaniel from Middleton's younger brother, James. An insider close to the family said they had hoped the presence of a younger playmate would reinvigorate Lupo.
Middleton is doing her best to keep Britons' spirits lifted throughout lockdown after the country entered tier 4 restrictions just days before Christmas. Through Twitter, the couple spared a thought for those who would be spending the season alone. 
As part of their Christmas message, the Duke and Duchess of Cambridge wrote that it didn't seem right to wish people a Merry Christmas, so instead, they delivered a message with hopes of a more improved 2021.