Oprah Winfrey Reveals One of Her Favorite Memories of Cicely Tyson Following Her Death at 96
The sad news about legendary actress Cicely Tyson's death came out on Thursday. The late star received a touching social media tribute from Oprah Winfrey, including a throwback photo of the two of them.
Cicely Tyson's death at 96 was announced by her family through her manager, Larry Thompson. On Thursday, January 28, 2021, Tyson's family released a statement sharing how the star died peacefully.
She passed away in the afternoon, and her family has asked for the privacy they need to mourn. Thomson revealed that he'd worked as the iconic star's manager for more than 40 years.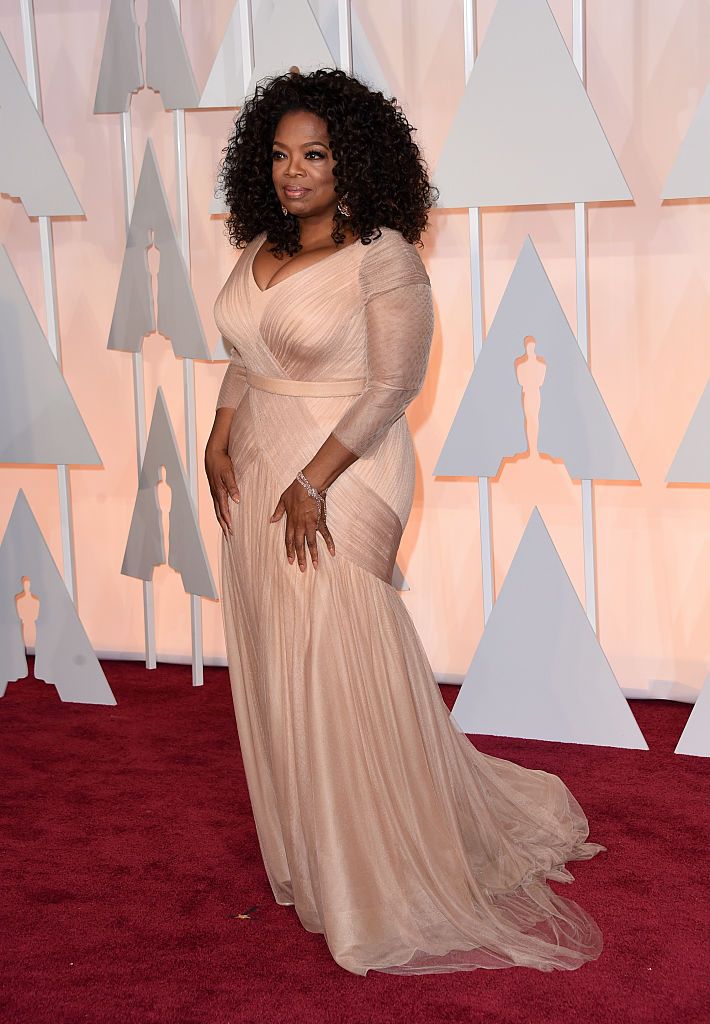 He described each year in her service as a blessing and a privilege. Thompson shared how his late client had thought of her new memoir, "Just as I am: A Memoir," like a Christmas tree.
Tyson imaged the tree was decorated with ornaments of her professional and personal life. Her manager honored her by sharing how the late star had placed the last ornament, a star, on the tree upon her death.
Rest in peace Cicely Tyson. What a legend🙏🏾❤️ pic.twitter.com/5oP0Hoxr9M

— TALLY (@kreptplaydirty) January 29, 2021
On Instagram, media mogul and fellow actress Oprah Winfrey also took the time to pay tribute to Tyson. Sharing a photo of her talking joyously with the Broadway actress, Winfrey referred to it as one of her favorite times.
She explained that the image was taken in 2005 on the weekend of the Legends Ball. The media mogul shared that the ball came about because she'd wanted to celebrate remarkable Black women like Tyson.
SNL veteran Jim Downey tells me the highest rated SNL ever was hosted by ...

Cicely Tyson

Feb 10, 1979

17.6 with 42 share

— Lawrence O'Donnell (@Lawrence) January 29, 2021
These Black women built bridges and carved paths for "The Oprah Winfrey Show" star and all the other generations who would follow. The "Beloved" actress shared her joy at seeing Tyson's receival of the honor.
Cicely Tyson's career had spanned more than six decades and she never retired from the entertainment industry.
Winfrey, 67, admitted that she'd also loved the hat the late star wore that day, and Tyson actually sent it to her afterward. She recalled how the late actress had made a special vow to herself earlier in her career.
What struck me every time I spent time with Cicely Tyson was not necessarily her star power—though that was evident enough—it was her humanity. Just by walking into a room, she had this way of elevating everyone around her. pic.twitter.com/o6VAV63wqd

— Michelle Obama (@MichelleObama) January 29, 2021
Tyson decided that her acting would be more than just a job for her. Instead, she used it to shine the spotlight on the humanity of Black people, and her roles reflected her uncompromised values, with Winfrey adding:
"Her life so fully lived is a testimony to Greatness."
Tyson's career had spanned more than six decades, and she never retired from the entertainment industry. She starred in the 2020 OWN series, a network owned by Winfrey, "Cherish the Day."
The legendary Tony Award and Golden Globe-winning actress also featured in films like "Sounder" and "The Autobiography of Miss Jane Pittman." She also appeared in "Roots" and "How to Get Away with Murder."