Porsha Williams of RHOA Stuns with Her Legs & Cleavage on Display in a One-Piece Gucci Swimsuit
"The Real Housewives of Atlanta" star Porsha Williams showed off her stunning legs and her buxom cleavage in a one-piece Gucci swimsuit in several social media posts yesterday. 
Porsha Williams shared three posts on her Instagram feed posing in a black Gucci swimming costume and stunning fans with a view of her toned legs and voluptuous bust. 
In the first post, the reality television actress lounges on a pool chair, soaking up the sun's buttery rays. Her niece Baleigh sits on the seat next to her in a swimsuit and inflatable armbands.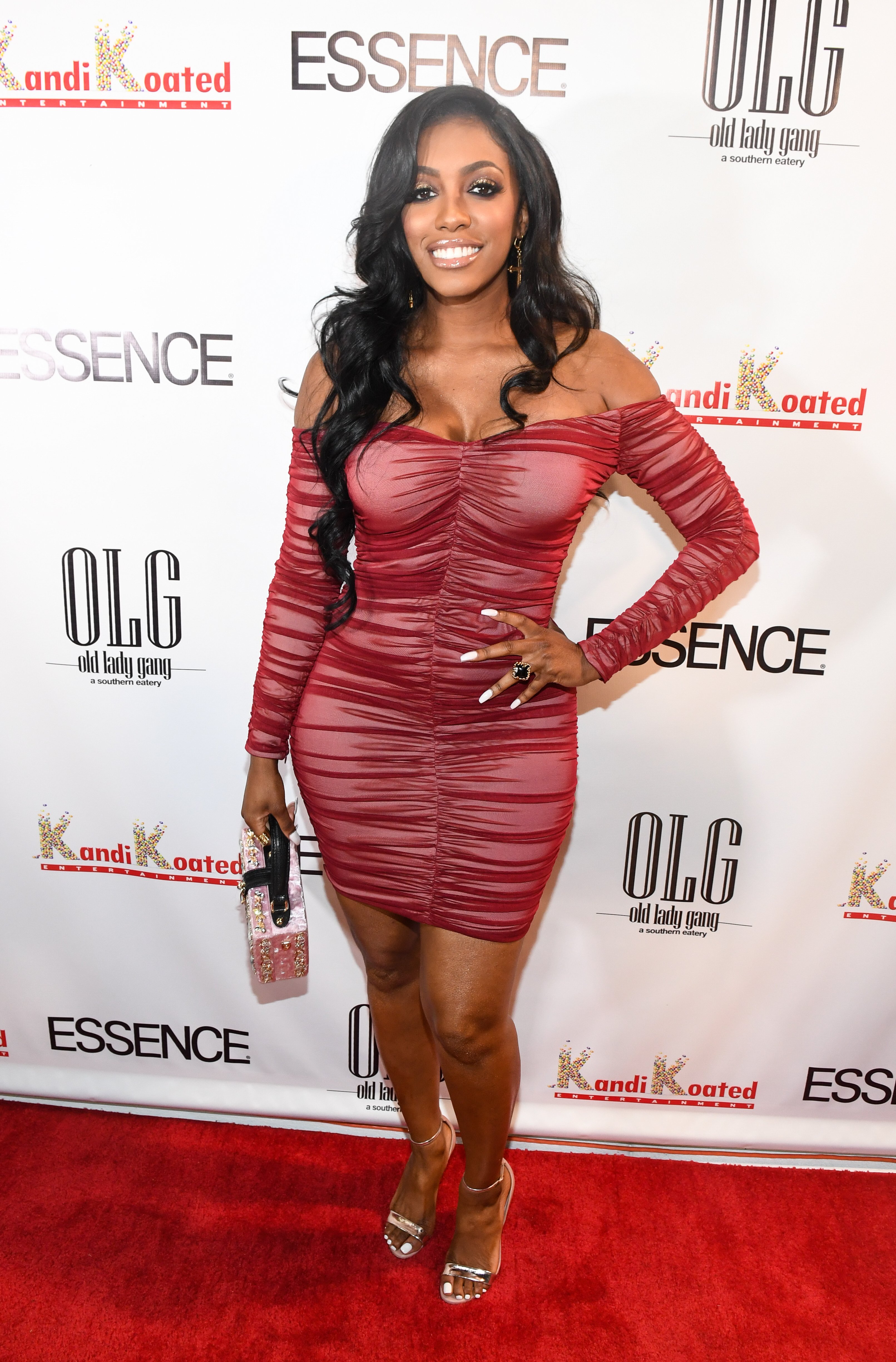 The second image shows an individual shot of Williams basking in the sunshine and getting her daily dose of Vitamin D. Williams is entirely relaxed, lying down with her eyes shut.
The last picture is a portrait of Williams sitting upright, giving followers a glimpse of the plunging neckline at the top of her stylish swimwear. She captioned the photo with a quote from Brené Brown:
"Vulnerability is our most accurate measurement of courage." 
Williams has been on a roll lately, displaying her sculpted body and toned limbs in various beach apparel. She sported a dazzling neon yellow Merci swimsuit at the beginning of the year.
A few months ago, she posted a picture on her Instagram with her colleague Shamea Morton posing in a vibrant blue striped swimsuit and a crown to celebrate turning 39-years-old.
Williams and her ex-fiancé and baby daddy Dennis McKinley split permanently after he was unfaithful while she was still pregnant.
Williams revealed that her one-year-old daughter, Pilar Jhena McKinley, informally referred to as PJ, had finally started talking in December last year. She celebrated the milestone with her fans on social media.
During Christmas, PJ came downstairs and began noticing the lights and decorations and that it was a special time of the year for her family. Williams praised her daughter for her maturity in an Instagram video, saying:
"Lawd deez babies grow up so fast !! Smart , sweet, fierce and a ball of fun! [sic]"
Williams and her ex-fiancé and baby daddy Dennis McKinley split permanently after he was unfaithful while she was still pregnant. In 2019, McKinley was seen partying with several beautiful women in the morning without his girlfriend.
McKinley's excursions were attributed as a reason for him eventually cheating on his pregnant fiancée, and the couple broke up as a result of his selfish indiscretions.
Williams and McKinley tried to resolve their issues and work on their relationship but were unsuccessful. Williams confirmed that they are polite to one another as co-parents.
However, she clarified that they were no longer romantically involved and do not live together either. Williams has made it clear that 2021 is all about working on herself.