Todd Chrisley Finds Photos from Female Fans in Teenage Son Grayson's DMs — Here's What Happened
In a hilarious sneak peek of last night's episode of the reality show "Chrisley Knows Best," television personality Todd Chrisley found an inappropriate photo from a female fan in his teenage son Grayson's DMs. 
Grayson Chrisley just might have stacked up some trouble for himself. This was pointed out after his father, Todd Chrisley, found a naughty photo from a female fan in his social media DMs.
It was during a sneak peek of last night's brand new episode of the reality show "Chrisley Knows Best" when the 51-year-old was scrolling through his son's phone and social media account while he was absent.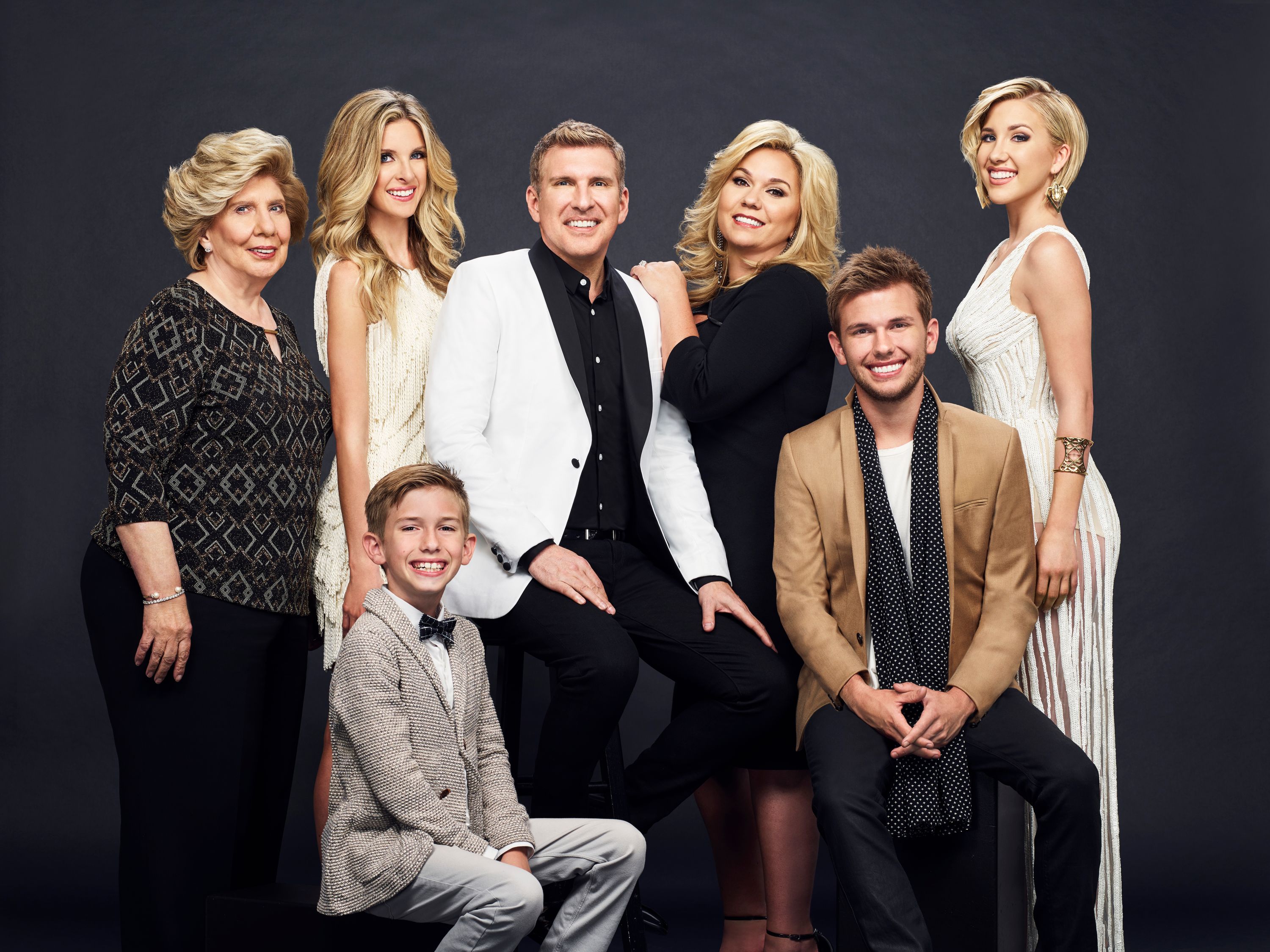 With his wife Julie and older son Chase joining in the snooping activity, Todd first commended the teenager for looking so good. He then changed tactics and asked for the password to his account to check out the messages he was getting. 
Chase first refused to snitch, but when the businessman offered to pay him $200, he promptly gave his little brother away and texted the password to his expectant father.
After scrolling for a while, Todd exclaimed, startling his wife. It turns out a fan had sent Grayson an inappropriate photo of her privates, and he indulged the exchange, sending her a heart-eyed emoji in return. 
During the confessional moment, Julie revealed that this was why she did not want him having social media in the first place. Todd then told her not to worry about it because he would not be having it much longer. 
His father still kept restrictions on him.
Moments later, the 48-year-old added that no one had ever sent her an inappropriate picture. Smoothly, her husband then replied that he was going to fix that situation. 
This episode comes a few months after Grayson received a ton of compliments from fans who could not get over how tall and grown he looked in one of his photos on his Instagram feed, so it comes as no surprise that he is still getting the attention. 
It was a picture of him playing baseball on a field, and it was easy to notice his considerable height. One fan pointed it out, claiming that he knew the teenager would be tall, judging from the size of his feet. 
Another commented that it had been fun watching him grow up while a particularly enthusiastic fan gushed about being a passionate fan of the family and their value system. 
Though Grayson was growing into an independent fine young man, it is important to note that his father still kept restrictions on him. He even co-manages the teenager's Instagram account in a bid to keep tabs on him. 
It is also easy to dub Todd an overprotective father; however, one cannot entirely blame him for being that way. Having spent several years under the limelight, he undoubtedly understands the pros and cons that come with that life.