Porsha Williams' Daughter Pilar Looks Adorable Rocking a Pink Fur Coat and Braids (Photo)
Pilar Jhena was the absolute fashionable baby in a new photo shared on social media as she channeled an A-list look similar to something her look-alike mom, Porsha Williams, would rock. 
RHOA star Porsha Williams' little daughter Pilar Jhena had no hair out of place rocking a complete voguish look on Instagram and backing it up with some sass. 
The photo, which was shared on both Williams and PJ's Instagram pages, saw her indoors, showing off and showing out in an exquisite ensemble.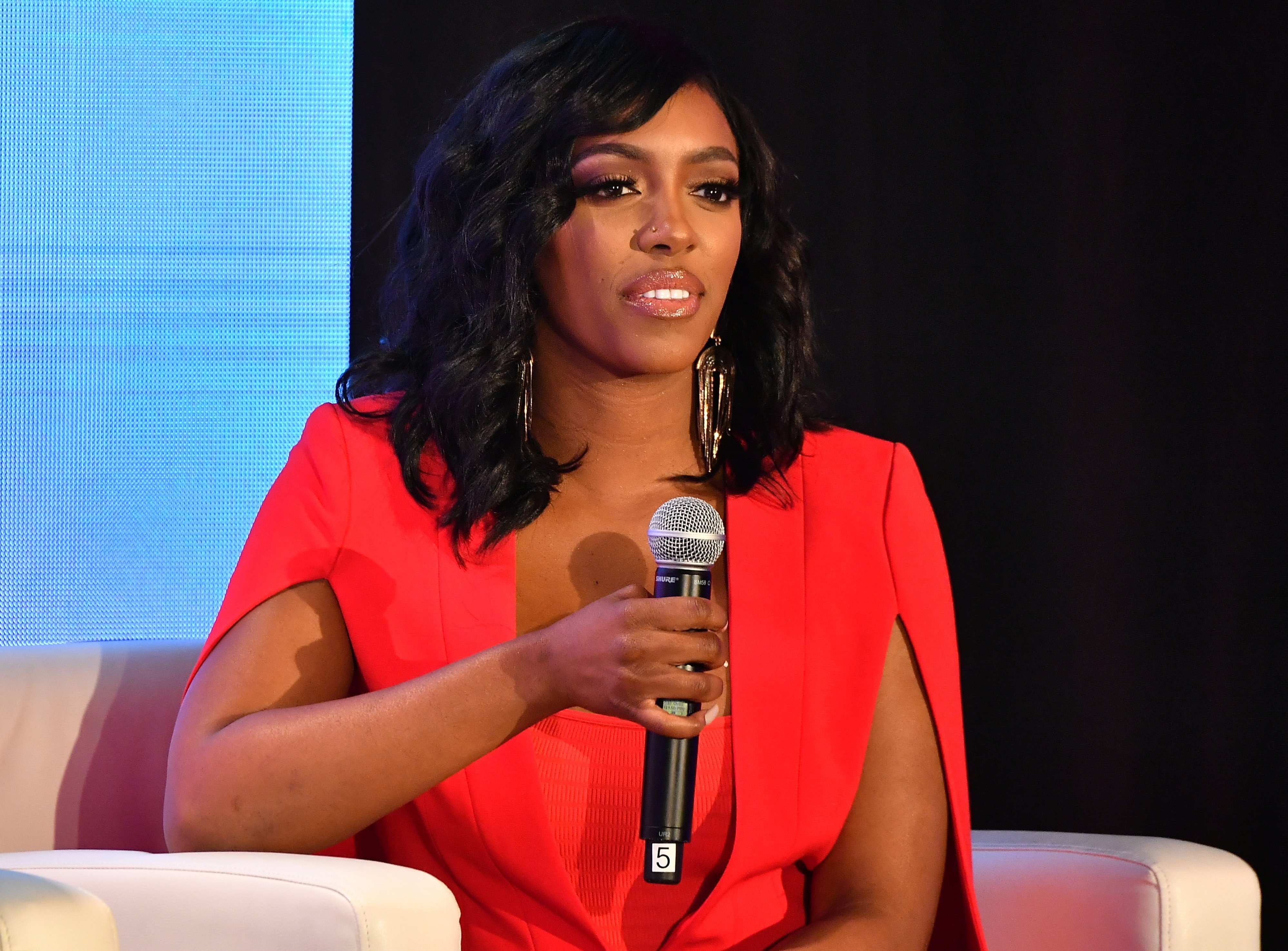 PJ donned a furry pink jacket that reached her knees. The plush outfit had furry detail in the neck area, sleeves, and hems, looking comfy and tasteful.
The little girl's hair was plaited and styled with red hairbands, beads, and bows that matched her lovely doll shoes. The toddler registered an uncanny resemblance to her mom while munching on a treat. Williams captioned:
"Mood: where the money resides! Yasss Joanne @pilarjhena."
Besides having her mom's top-notch fashion streak, PJ is beginning to show her sweet personality. During a recent chat, Williams, 39, relayed that her daughter was starting to talk and was expressing herself loud and clear. 
Last Christmas, the star turned her home into a mind-blowing winter wonderland, and fans weren't the only ones in awe. The star mom shared that her one-year-old daughter had come out of her room, wowed and taken by the beautiful sight. 
Williams welcomed her baby via C-section and informed fans on social media that she and her baby were doing fine. 
The doting mom took that moment to reflect on the fact that it was PJ's first Christmas where she understood a little bit of what the joyful season meant. 
To Williams, there was nothing more beautiful than one's child gradually coming into the realization of precious moments. It is safe to say PJ did have her fill with Christmas goodness.
In 2019, the reality personality and her partner, Dennis McKinley, welcomed their first child together, and it was a lovely celebration on social media.
Williams' sister, who often appeared on RHOA with her, shared the news on social media moments after McKinley posted a photo of the new mom before labor. 
A week after giving birth, the happy TV star showed off her baby girl's mass of curly black hair and shared that it did give her a lot of heartburns. Williams welcomed PJ via C-section but informed fans on social media that she and her baby were doing fine.