Khloé Kardashian Shows off Stylish High Heel Boots Posing with Her Foot Stepping on a Toy Car
Khloé Kardashian modeled her stylish high heel boots with one foot on a toy car on her Instagram yesterday. The "Keeping Up with the Kardashian's" star was polished and confident as usual.
Khloé Kardashian posed in a gorgeous outfit and eye-catching white knee-high boots with one shoe placed strategically on the small model vehicle in an Instagram post recently shared to her page.
The 36-year-old television personality rocked black pants and a short blazer with a cropped nude top. Her stunning silvery, thigh-high kicks were the focal point in the picture.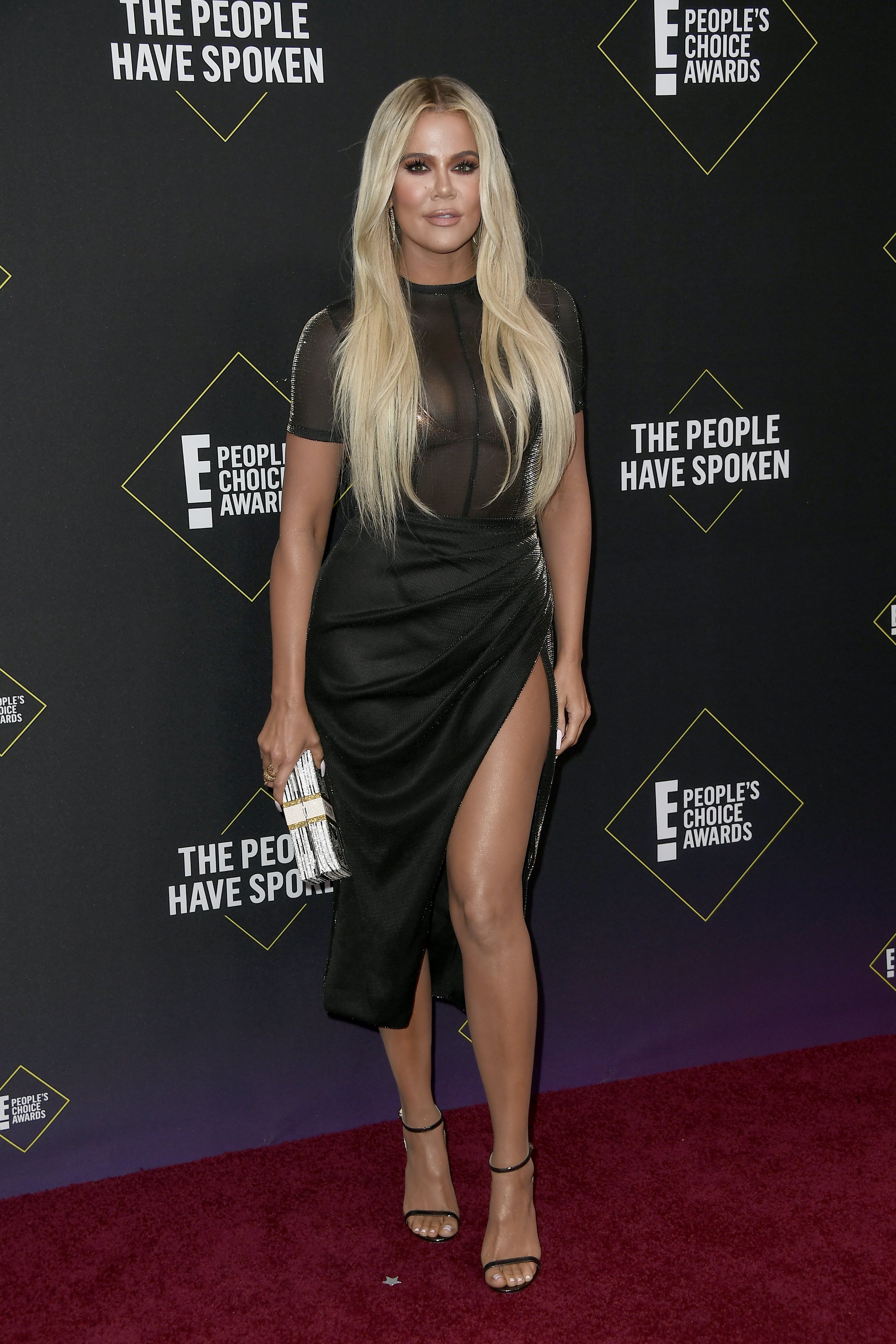 Kardashian is depicted with one of these stiletto heels leaning on top of what looks like a toy hummer, and her long honey-brown hair falls in perfect waves just below her chest.
Her make-up is impeccable, and she stares heavy-lidded at the camera. Kardashian is beautiful and flexes her defined abs under her short nude top. She aptly writes in the caption of the post:
"Stomp Stomp."
Kardashian has been showering her followers with stunning pictures, particularly wearing her brand Good American clothing. So far, 2021 has been a good year for her as she looks fitter and more fabulous than ever.
She has also been experimenting with different hairstyles and favoring her beloved hair extensions less. She recently posted a picture on Instagram sporting her natural hair straight and parted in the middle.
Kardashian and her baby daddy, Thompson, are intending on having another child together.
Kardashian and Tristan Thompson have recently shared that they are seeing each other again and are committed to working on their relationship. There are several trust issues since Thompson cheated on her.
Thompson has been flirting with Kardashian on social media and recently commented on one of her posts, leaving fans abuzz with talk about the couple and their plans. He called Kardashian:
"My queen."
Kardashian and her baby daddy, Thompson, are intending on having another child together. The couple quarantined together with their daughter True last year due to the pandemic and have been closer as a family.
Thompson has apparently changed for the better and is determined to be an ideal father and partner from hereon. He recently had to move back to Boston but will still travel back to LA to visit his girlfriend and child.
Kardashian grew up surrounded by children and likely wants her daughter True to have a similar experience. She and Thompson are officially trying to have another kid together but whether it will fix their relationship is another story.
The NBA player has been incredibly supportive towards his girlfriend and has been accompanying her to various doctor's appointments. It seems like True will be welcoming a brother or sister shortly by the looks of it.