TMZ: Khloé Kardashian Seemingly Flaunts Engagement Ring — Details Here
KUWTK icon Khloe Kardashian has caused quite a stir after fans noticed a huge diamond piece in her ring finger which she sports in public with her kid and baby daddy.
While Christmas bells are currently jingling in Khloe Kardashian's home, wedding bells might be the next thing ringing for her, as she was sighted rocking a piece of unique jewelry.
The star was spotted in public on Tuesday going on a family outing with her little daughter, True, and baby daddy, Tristan Thompson. Although the trio rocked protective winter garbs, the big rock sitting on her ring finger did not go unnoticed.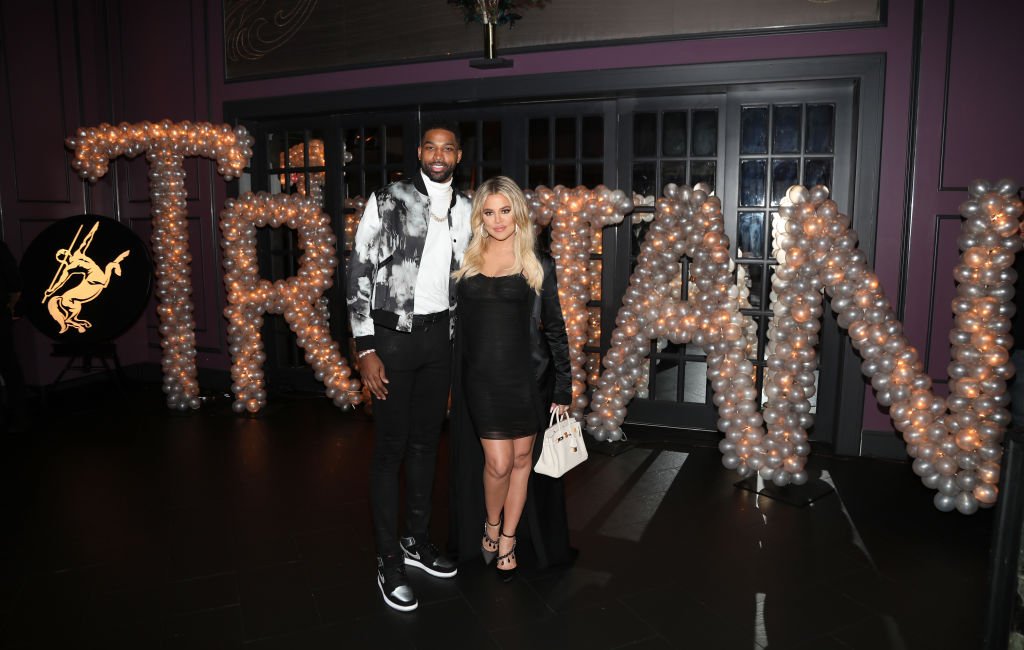 This sparked speculations pointing to opinions that the reality star could be well on her way to making things official with Thompson. Since their relationship started in 2016, this year has been the most stable time in their rapport.
Thompson and Kardashian were often in the news for their on-and-off love life. However, their relationship came to an end in 2018 after Thompson got entangled in a cheating drama. 
At the time, they became parents to their young daughter and had to find a way to co-parent despite their differences. Presently, True and her mommy are staying in Boston with Thompson to help him settle in after signing a significant deal with the Celtics. 
Following Kardashian's possible-engagement ring episode, Daily Mail gathered in an exclusive chat with an insider that Thompson, 29, has in no way popped a proposal.
The insider noted that the couple are at a point where taking care of their young daughter was the utmost priority.
The source stated that Thompson and his baby mama were not engaged but were in a good place concerning their co-parenting, and Thompson, an NBA champ, also appeared on the Kardashians' reality show.
While the pair quarantined together, their bond grew stronger. The TV stars rekindled their love and made things official again last month. A source shared that the celebrity pair was determined to make their relationship work.
After fans got wind of their rekindled love life, many criticized Kardashian for not extending the olive branch to Jordyn Woods, who allegedly cheated with Thompson. She, however, denounced the claim on social media.
According to another source, Kardashian and her man have decided to keep their relationship under wraps as they forge ahead in their respective careers.
The insider noted that the couple are at a point where taking care of their young daughter was the utmost priority, adding that Kardashian is quite optimistic about the future of their romance.