Khloé Kardashian and Her Daughter True Pose in Matching Zebra-Print Swimsuits in a Beach Snap
Khloé Kardashian recently took to social media to show off her trim figure in a picture that captured her posing with her daughter in matching animal print swimsuits.
Khloé Kardashian has been stoking flames with her hot updates on social media. Her latest came just yesterday and pulses have been quickened. 
The famous TV personality shared a photo of herself twinning with her daughter, True, in a zebra print swimsuit that left little to the imagination.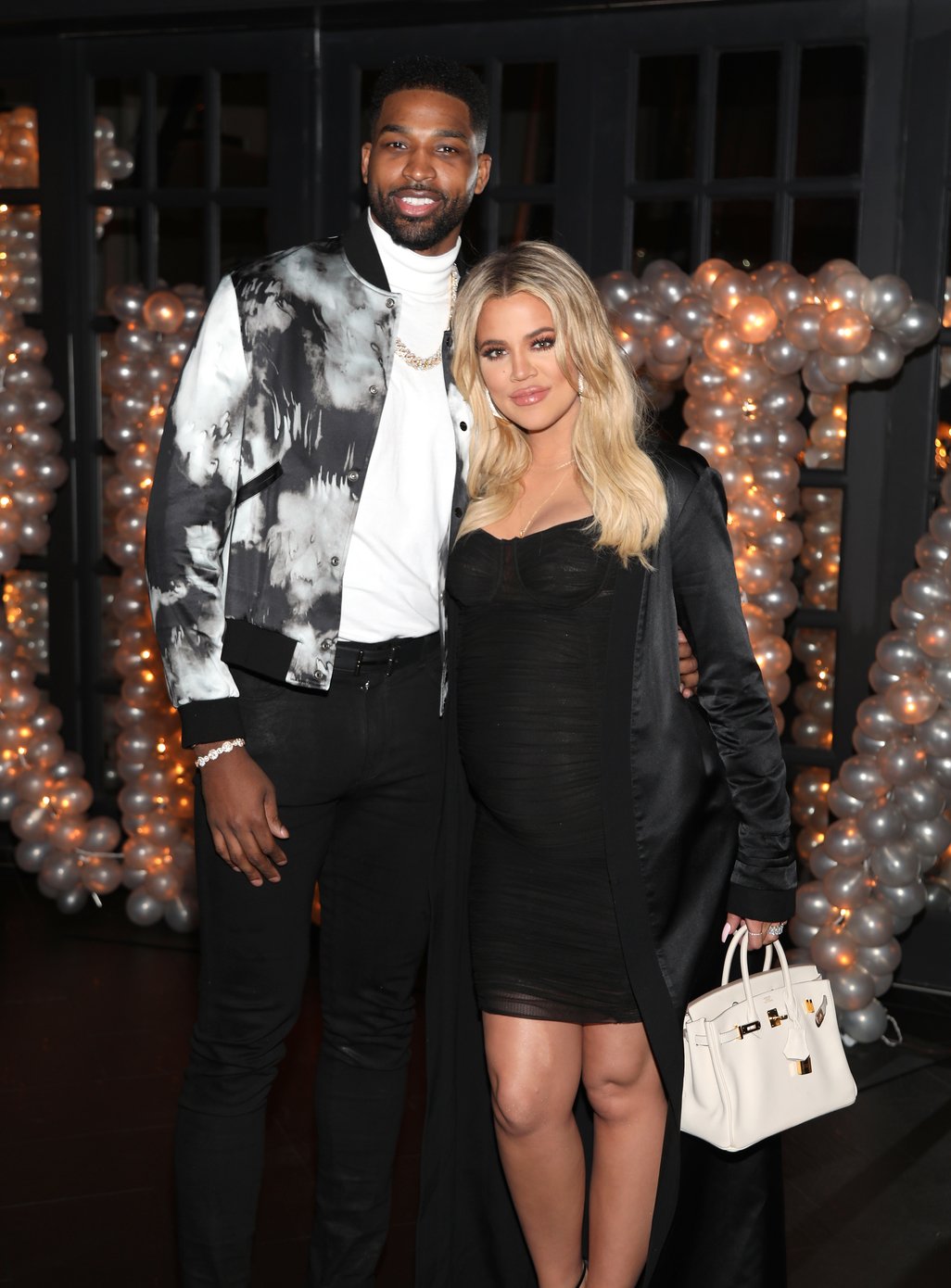 The shot appears to have been taken on a trip Kardashian made to Turks and Caicos to commemorate Kylie Jenner's 23rd birthday. She was accompanied by her baby daddy, NBA player, Tristan Thompson. 
The gorgeous photo captured the proud mother planting a kiss on her daughter as they posed on a perfect beach with the clear blue ocean a slight contrast to the clear blue sky. She captioned the post:
"I forgot I had more photos to post lol yep.... they are still coming." 
KHLOE AND THOMPSON'S RELATIONSHIP
The "Keeping Up With The Kardashians" star and Thompson have not been forthcoming about their reunion. However, Khloe's sister's ex, Scott Disick recently let the cat out of the bag in an Instagram comment under one of Kardashian's sexy snaps where he referred to Thompson as a lucky man.
There has been no discussion of marriage between the pair, but they have allegedly been out house hunting a couple of times.
SPECULATIONS ABOUT A REUNION
There has also been speculations of Khloe and Thompson being together since Scott's message went viral. Also, it seems the pair have been spending time together during the lockdown.
They reportedly decided to live together during the lockdown in order to co-parent their daughter, True. It wasn't long before the two icons decided to give romance another try. 
Kardashian and Thompson started dating in 2016, welcomed True in 2018, and broke up for good in 2019 after Thompson's cheating scandal with Jordyn Woods was revealed.
Now it seems the pair are back on friendly terms, if not romantically. They both seem to have become best buddies and the "KUWTK" star reportedly enjoys having him around. 
There has been no discussion of marriage between the pair but they have allegedly been out house hunting a couple of times and have been discussing giving True a sibling since she's at a perfect age.
Though there have been no comments from either party supporting the theory, it is believed they will be tying the knot soon, if the huge ring Kardashian was pictured wearing has anything to do with it.