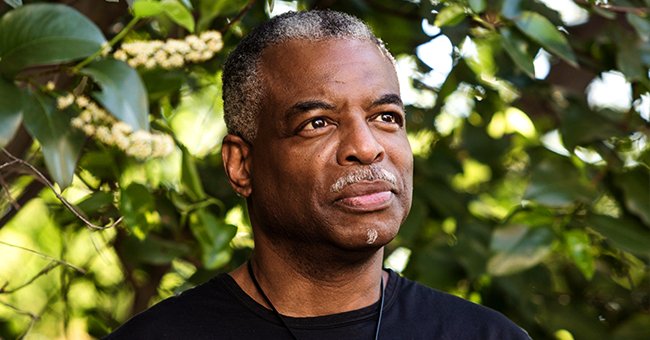 Getty Images
'Roots' Actor LeVar Burton Looks Back at Fond Memories with Late Co-star Cicely Tyson

Cicely Tyson made an everlasting impression on a young LeVar Burton when they starred as mother and son in the 70s miniseries "Roots." In a heartfelt tribute, Burton recalled fond memories of his time with the iconic actress.
The world is still reeling from the loss of Cicely Tyson, who was a pioneering actor whose influence stretched far and wide, extending beyond the barriers of age, race, and gender.
Her death at age 96 has sparked emotional responses from actors who were privileged to have worked with her and absorbed some of her wisdom, including actor LeVar Burton, 63, who starred as her son in the 70s miniseries "Roots."
Cicely Tyson at the 47th AFI Life Achievement Awards honoring Denzel Washington at Dolby Theatre on June 06, 2019 in Hollywood, California.|Source: Getty Images
On January 29, the day after Tyson passed away, Burton shared a photo of himself and Tyson on his Twitter account. The photo was a still from a scene in "Roots," and he described her as elegant, warm, graceful, stylish, and regal.
The "Star Trek Generations" star echoed the same sentiments in a heartfelt tribute for Variety magazine, where he recalled his first encounter with Tyson and the unforgettable impact she had on him as a young, upcoming actor.
Burton, who played the main character of the "Roots" miniseries, Kunta Kinte, remembered being chastised by Tyson after he killed a bug to impress her. He said:
"She impressed upon me in that moment, not only the sanctified nature of life but the responsibility of the strong to watch out for and protect the weak."
From that moment, Burton's relationship with the "Sounder" actress became that of a mother and son, and even today, he maintains that he would not be the actor that he is without her presence in his life.
Tyson notoriously took a break from acting in the sixties to avoid the blaxploitation movies of that era.
In an interview with ET, he credited her wisdom and reflected on her achievements, including the Presidential Medal of Freedom, which former US President Barack Obama awarded her in 2016.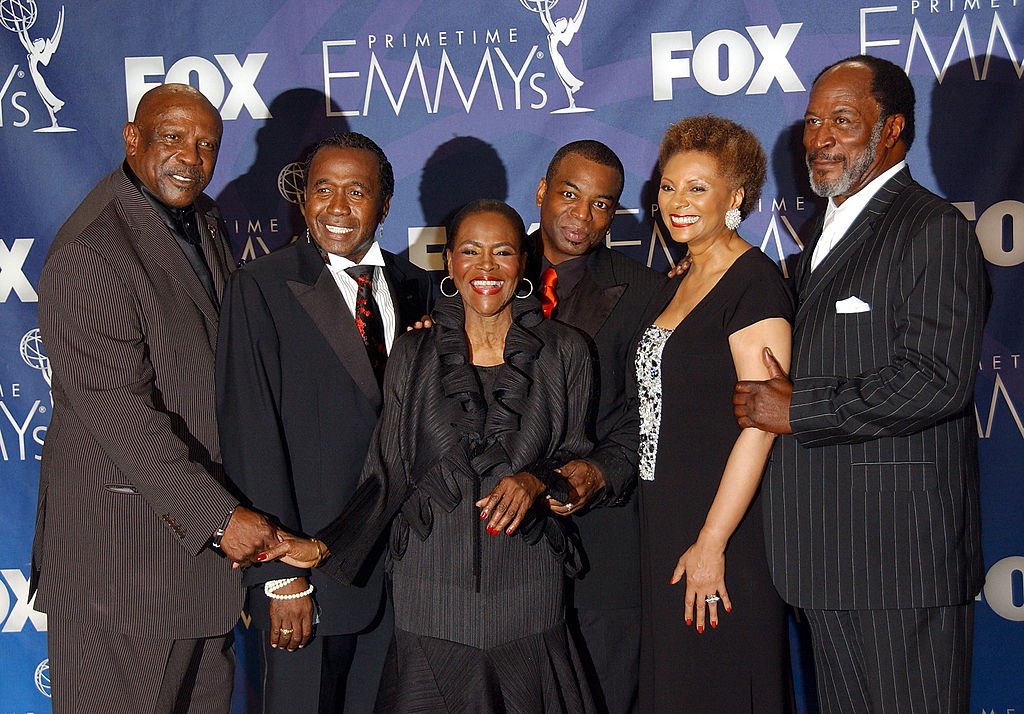 Ben Vereen, Cicely Tyson, LeVar Burton, and other "Roots" cast members at the 59th Annual Primetime Emmy Awards at the Shrine Auditorium on September 16, 2007 in Los Angeles, California.| Source: Getty Images
While Burton appreciates his own relationship with Tyson, he acknowledges her influence transcended beyond just his interactions with her and touched the lives of many other actors alike.
His fellow "Roots" co-star, Ben Vereen, also sang the "Trip to Bountiful" actress's praises while admitting that he had a crush on her, which he never revealed to her.
Beyond his crush, Vereen said he learned a valuable lesson from Tyson, to be careful about the roles he chose for himself and uphold his image. The actress knew her worth and only picked roles that she found meaningful.
Tyson notoriously took a break from acting in the sixties to avoid the blaxploitation movies of that era. "These weren't just acting jobs to her, she saw these as using her platform," said Gayle King as she eloquently described Tyson's motivations.
Please fill in your e-mail so we can share with you our top stories!