TI Vehemently Denies Sexual Assault Allegations by Sabrina Peterson & Defends Wife Tiny (Video)
T.I. took to Instagram to respond to sexual assault allegations recently posted on social media by Atlanta businesswoman Sabrina Peterson. In the eight-minute video, the rapper vehemently denied the vicious claims.
Rapper and actor Clifford "T.I." Harris and his wife Tameka "Tiny" Harris have recently been the subjects of numerous allegations accusing them of sexual assault and facilitating sexual abuse.
The allegations came just days after Tiny's former friend, Sabrina Peterson, accused T.I. of pulling a gun to her head. Peterson followed up with screenshots from over 20 alleged victims shared on her Instagram story.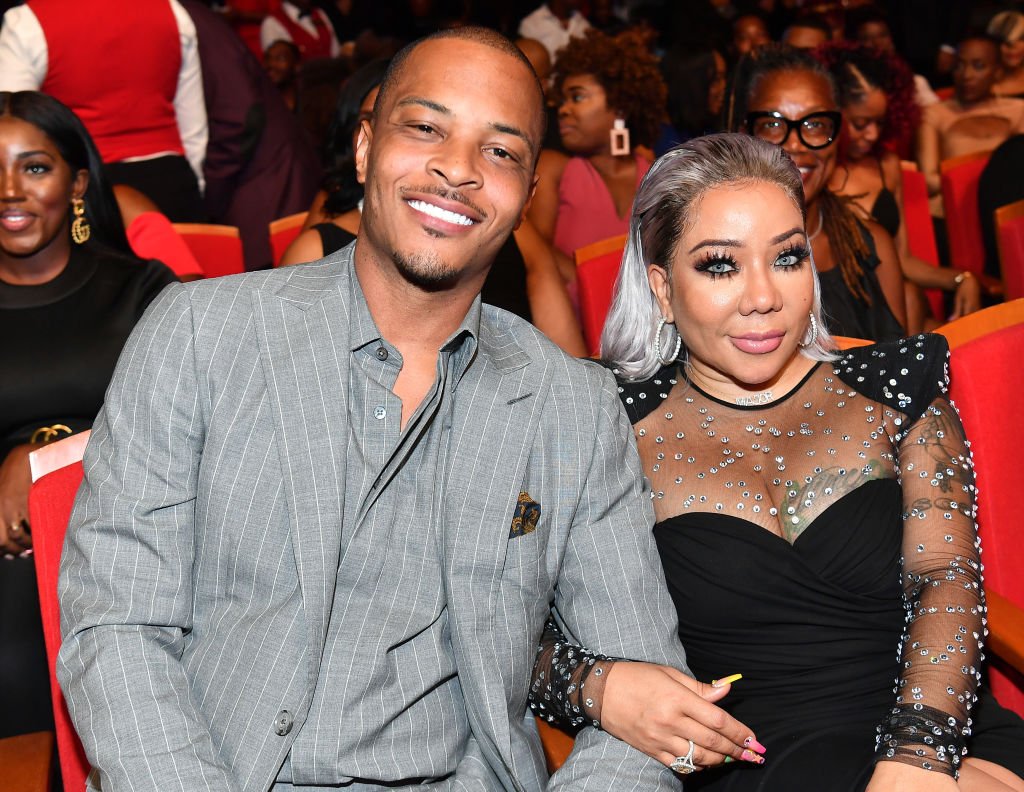 In the lengthy video clip, T.I., dressed in a blue knit sweater and denim jacket, addressed his social media followers, saying that he had to break his silence on the matter and speak his peace despite a previously issued statement.
The "Live Your Life" rapper defended his wife, Tiny, and himself against the allegations while claiming that there were ulterior motives behind the vicious attack on his family.
T.I. claimed that the false claims were a way to bait him and his wife into a defamation suit because the accuser in question had no other lawful right, criminally or civilly, to get them into court.
In the same breath, the rapper cleared the air on his stance regarding gender-based violence by stating that he believed that victimized women deserved to be heard. He added,
"Black women, in particular, should be supported, protected, defended and uplifted."
While T.I. contended that he would not reveal the intimate details of his and Tiny's sexual experiences, he attested that everything the couple had engaged in sexually had been done with consenting adults.
The "Rubber Band Man" rapper then denied all the accusations that the couple drugged, forced, and held various women against their wills. He continued:
"We [have] never trafficked anything, well, sexually trafficked anything. I [have] never raped nobody."
T.I. called out the anonymous posts as fake and baseless and accused them of making it difficult for real victims of real crimes who may wish to come forward in the future.
T.I. ended his video on a positive note, "No weapon formed against me shall prosper," he said before proclaiming that he and his family would be back sooner rather than later.
T.I. and Tiny will be back as their VH1 reality series, "T.I. & Tiny: Friends & Family Hustle," was recently renewed for its fourth season set to premiere in the spring.
The show will follow the couple as they navigate life amid the quarantine with their kids, including Deyjah Harris, 19, whose relationship with T.I. became strained after his comments about her virginity made headlines.