Nelly's Girlfriend Stuns Rocking a Pink Feathered Ensemble & Matching Heels — See Fan Reactions
Shantel Jackson, the superstar rapper Nelly's girlfriend, dazzles her followers with her beautiful all-pink outfit on her Instagram page.
American actress Shantel Jackson is known for her style and panache. The 36-year-old never misses the opportunity to flaunt her great fashion on her social accounts.
The actress was at it again recently. She took to her Instagram page to dazzle her fans with a series of posts. In the first Instagram post, Jackson shared a video of herself making a phone call in a fashion store.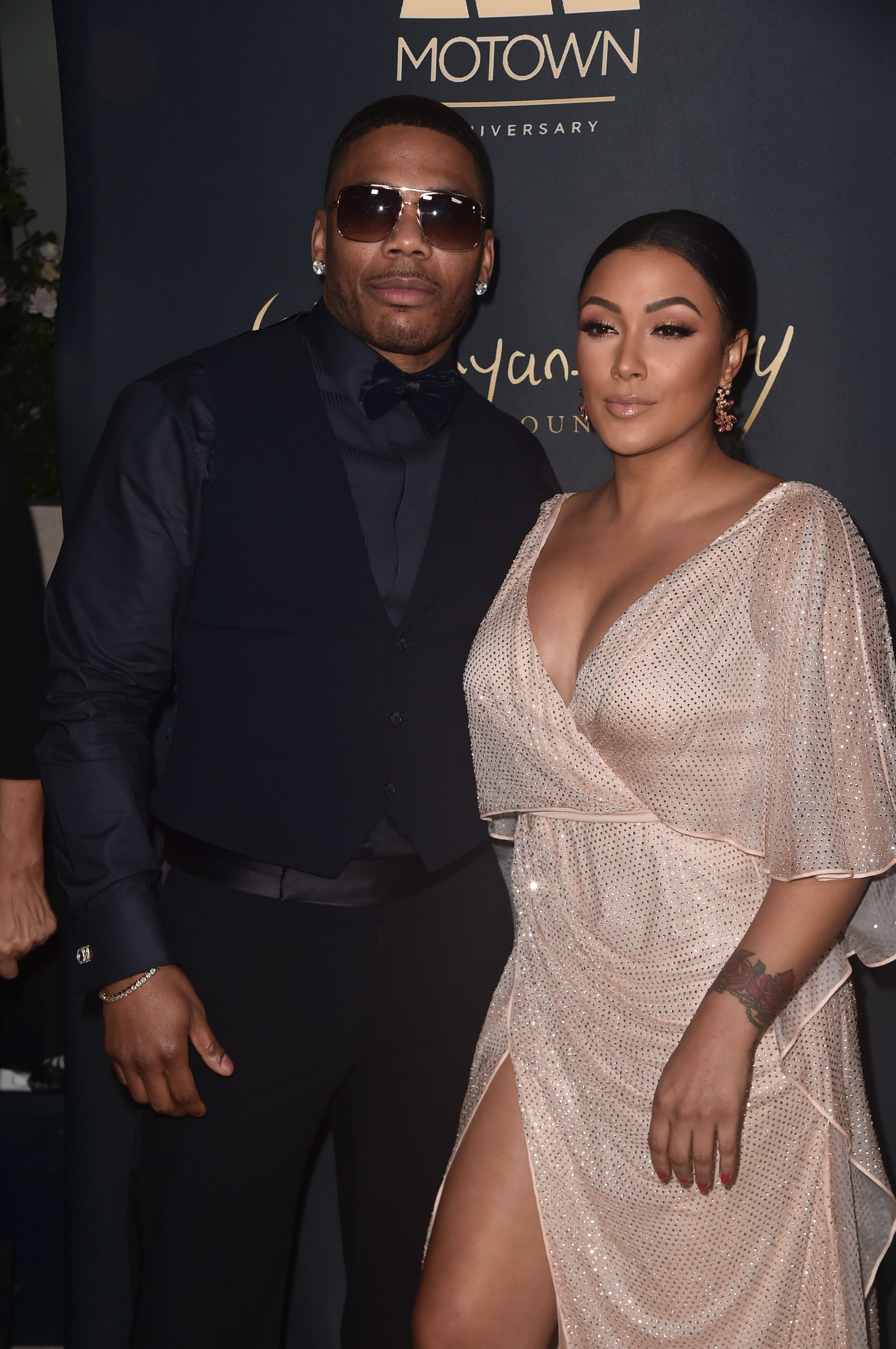 She sat on the ceramic store counter talking about her plans for the night. Jackson looked classy and ready to have a good time in her pink letter jacket and matching boots that stretched up her thighs. 
In the second Instagram post, Jackson shared a series of pictures holding her cellphone to her ear while she posed for the camera. In the background stood a huge shelf that displayed different fashion items.

Jackson wasn't ready to give her followers any breathing space as she posted another image of the same outfit. This time she rocked a colorful purse as she dazzled.
However, during an episode of "The Platinum Life," the actress tested out an engagement ring.

The posts have garnered many comments from delighted fans of the actress. Most of Jackson's fans commented on her great looks and how well she can strike a pose, and rightly so, given her history as a model.
Jackson started her modeling career as a teenager, which she explained happened by chance. She said she was on the Metrorail when a guy walked up to her. The stranger linked Jackson to an agent, and that began her modeling career.
Her success in the fashion industry led her to open her fashion store called Fancy Goods, where makeup tools and accessories are sold. She also promotes two other businesses on her Instagram account.
According to Celebrity Net Worth, Jackson's estimated net worth was $3 million in 2019. It is safe to say that the entrepreneur is doing well for herself.
Business and fashion aren't the only things Jackson is excelling in. The actress has been in a longtime relationship with rapper Nelly. The couple has been dating since 2014 and met through a mutual friend.
Jackson and Nelly have been together for a long time, but they have no plans to settle down anytime soon. However, during an episode of "The Platinum Life," the actress tested out an engagement ring.