Nelly's Longtime Love Shantel Flaunts Her Curves in a Skimpy Top & Black Skirt with High Slit
Shantel Jackson, the longtime girlfriend of rapper Nelly, showed off her perfect curves in a stunning, trendy outfit in a recent series of jaw-dropping photos on her Instagram feed. 
Shantel Jackson has always been a fashion-forward beauty. With her impeccable outfits and fabulous sense of style, she never fails to dazzle her fans and followers with several posts on her social media accounts. 
In the most recent post on her Instagram feed, the 36-year-old once again put her best foot forward as she rocked another one of her terrific outfits in a series of gorgeous photos that showed off her perfect curves.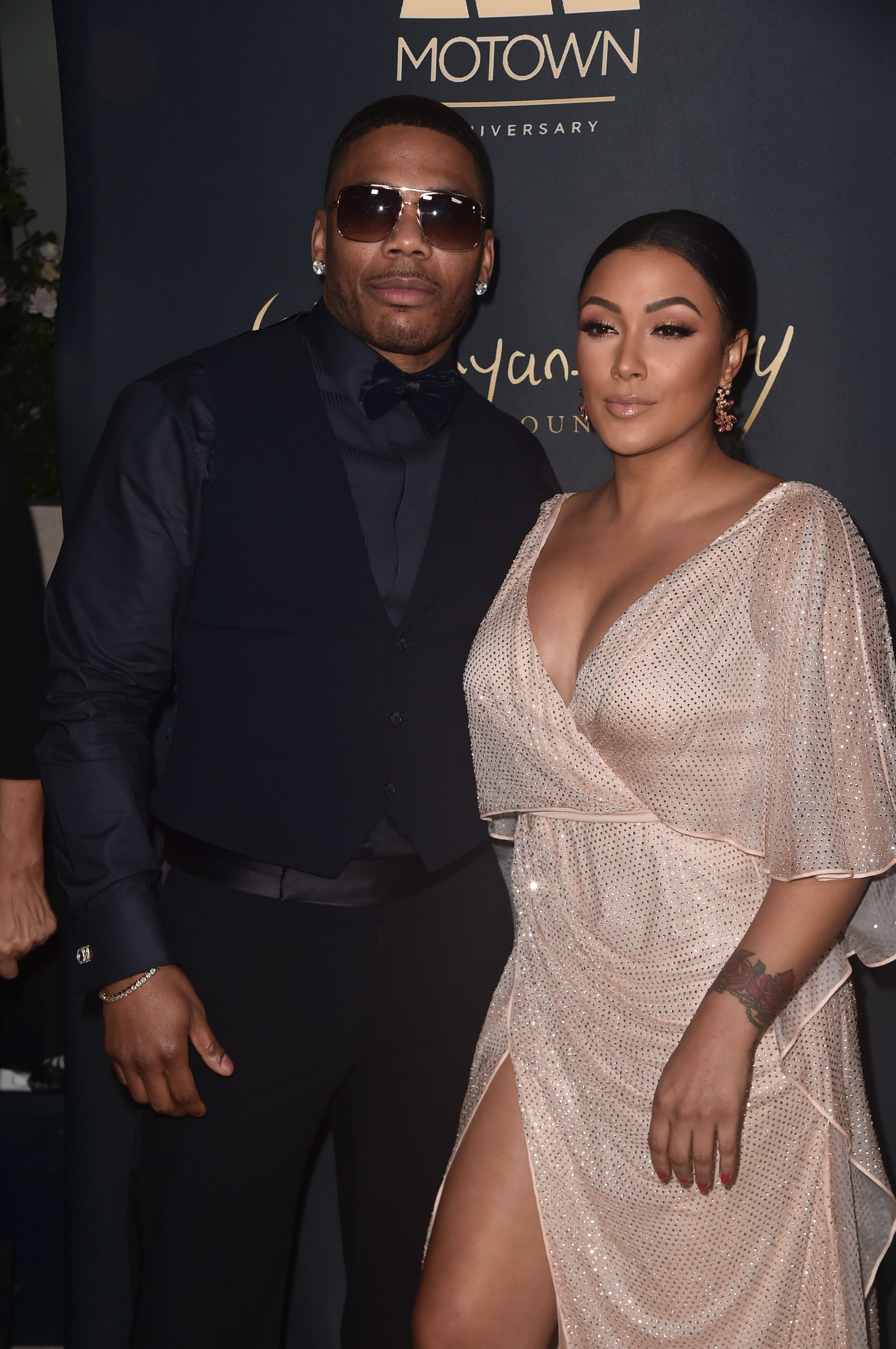 She was clad in a lovely white shirt with long gigantic sleeves and a deep neckline that left little to the imagination. She paired it with a long black skirt that swept to the ground and showed off her toned legs with its wide slit. 
To finish the look, Jackson had on her signature black hat with an elegant silver chain hanging from both sides. It extended way past her face and sat delicately between her open chest. 
The fashionista donned a stylish pair of metallic black heels and carried a bright red designer purse. With her simple but perfect makeup, her features were accentuated, and she looked just like a model from a magazine. 
The first photo displayed the television star's curvaceous full-frontal view as she posed in front of a white screen door. The second gave a better view of her toned leg, while the last showed her holding the brim of her hat in a regal pose. 
Jackson, who revealed her intentions of freezing her eggs, was seen trying on a sparkling $200,000 ring.
With her keen interest in all things beauty, it is no surprise that Jackson became a fashion entrepreneur as the years went by. She owns a company called Fanci Goods, which sells makeup tools, accessories, and many other products.
The beauty queen also has a skincare brand called Chic Beaute, which is an exfoliation regiment, and a line of orthotics called Shoe Gummi meant to be worn with high heels to aid comfort. 
Besides her flair for beauty and fashion, Jackson has shown her fun and creative side over the months. Early last year, during the lockdown, she took to her Instagram to post a video of herself.
She was impersonating her boyfriend, Nelly, from the music video of his hit 2002 single "Dilemma." The star has also appeared in various movies and even featured in the now-canceled reality TV show "The Platinum Life."
Jackson, who once revealed her intentions of freezing her eggs, was seen trying on a sparkling $200,000 ring during one of the episodes, perhaps in anticipation of her engagement to the rapper. 
However, a couple of years have passed and the 46-year-old still has not popped the question. In a recent interview, he opened up about his love for her and their future wedding plans. 
Nelly explained that they had been seeing each other since 2014, and since they had a deep connection, it was definitely going to work out in the long run. He also gushed about Jackson's qualities and added that they have so much in common. 
Nonetheless, when asked about their marriage plans, he evaded giving a straight answer and divulged that they were working on it. Even though a wedding might not be their nearest agenda, their love indeed runs deep, and that just might have to be good enough.