Daily Mail: Meghan Markle Will Not Accompany Harry to the UK This Year Due to Personal Reasons
38-year-old Meghan Markle is going to be absent from a family get-together with her British in-laws. Reports have it that she will not accompany Prince Harry on his UK trip.
Early last year, Prince Harry, the sixth in line to the British throne, and his American wife, Meghan Markle, told the world about their exit from the royal scene.
Although they still bear the title "Duke and Duchess of Sussex," they have reportedly washed their hands off royal obligations, and the couple has been living in North America with their young son, Archibald Windsor.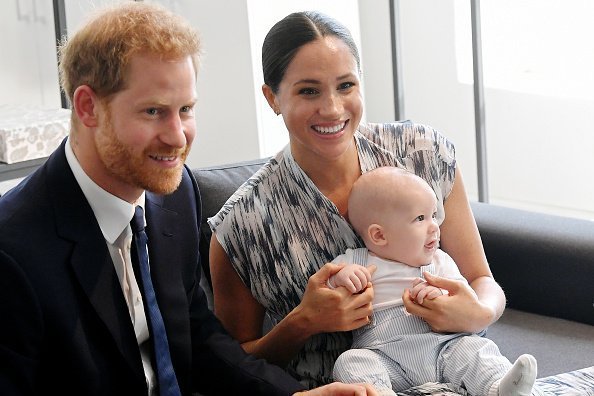 Recently, it was gathered that Prince Harry would be visiting his family back in Britain. This trip will, however, not include his wife and son. Sources explained that the Duchess of Sussex's decision to stay back with their child is due to "personal and practical" reasons.
Contrary to speculations that Markle's actions may be snobbish, the insider clarified that it is a joint decision that should not be received with mixed feelings. According to the reports:
"This is a personal and practical decision by the couple, but it would certainly help officials navigate what is likely to be a fairly tricky situation."
This may mean that Markle will not attend a previously-scheduled visit for June. She and Harry were to attend royal events such as Prince Philip's 100th birthday celebration and the Queen's 95th official birthday — Trooping The Color.
Prince Harry will, however, be present and join in these two family events. He will reside at Frogmore Cottage, Windsor, the house he and his wife kept as their residence for whenever they fly into the UK.
This will not be the first time that the Duke of Sussex will be in the UK without his son. Last year, during the Commonwealth Day services, both Prince Harry and Markle left their son in North America, under a nanny's care.
Shortly after their announced exit, the couple moved to Los Angeles after residing in Vancouver Island, Canada for some time.
Their UK trip at this time was termed their last days in the country together. Before leaving, they bade farewell to their workers and attended to a few official matters.
Shortly after their announced exit, the couple moved to Los Angeles after residing in Vancouver Island, Canada, for some time. Sources claimed that Markle found a great support system in Canada with her loved ones and close friends live.
Despite the couple's exit, they are very welcome to visit the country and are still part of the family. In August, Prince Harry announced his intentions to visit his homeland this year for Rugby Football League.
It however, looks like he will be doing more than watching the sport, as the 36-year-old is certain to be present for other royal events without Markle.