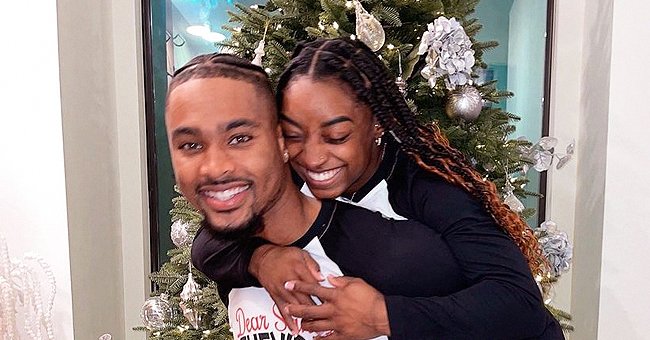 Instagram/simonebiles
Simone Biles Stuns in a Red Swimsuit & Hat While Enjoying a Romantic Date with Her Man (Video)

American gymnast and Olympic gold medalist Simone Biles looked all shades of gorgeous in a short clip that showed her in a red swimsuit during a romantic date with her boyfriend, Jonathan Owens.
Simone Biles and her man Jonathan Owens enjoyed a romantic date recently, and she shared moments of their time together with her fans on social media.
TheYBF Daily caught sight of one of the videos Biles shared and posted it on its official Instagram page. The short clip showed Biles inside a swimming pool.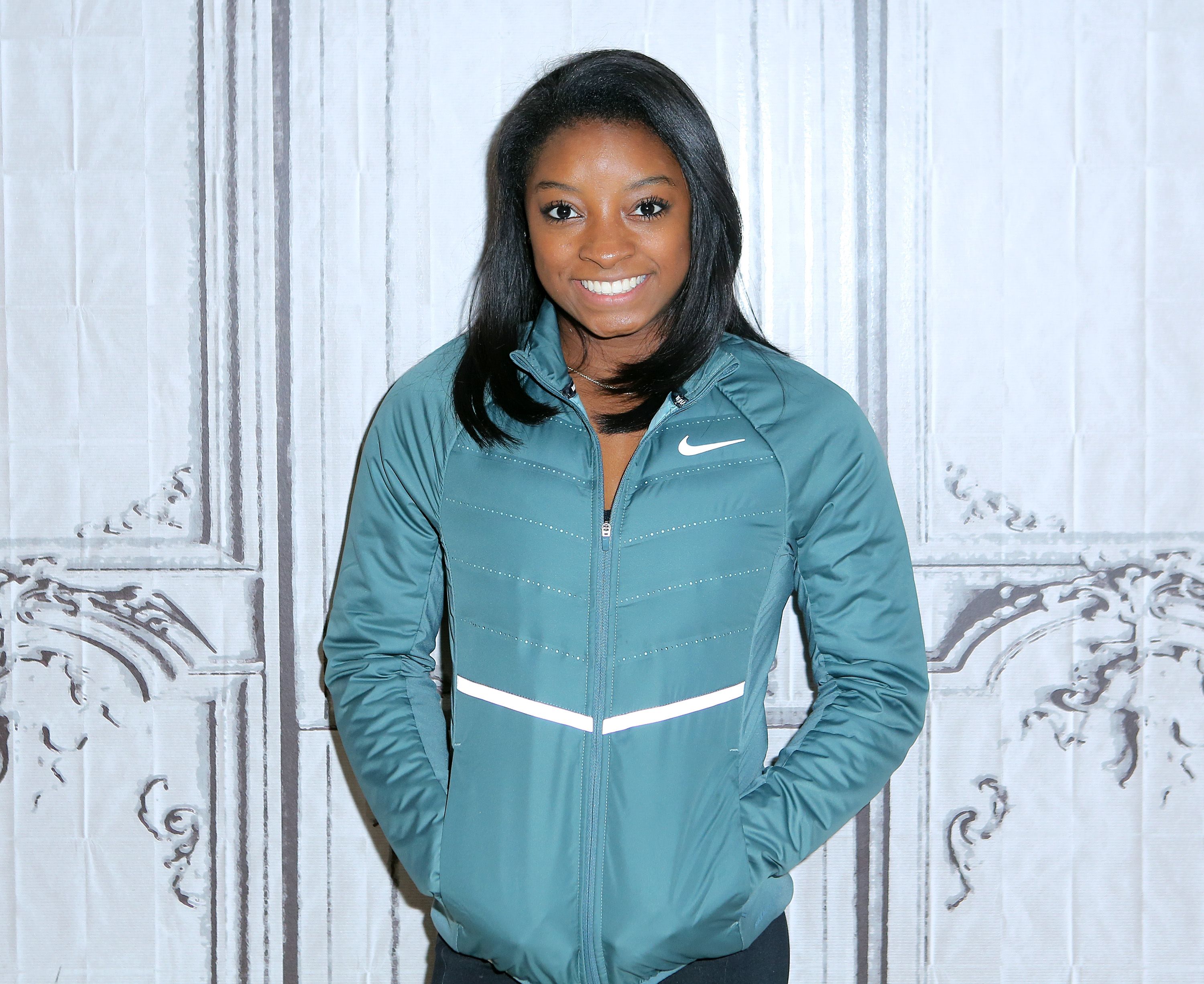 Simone Biles at the AOL Build Series at AOL HQ on November 16, 2016 | Photo: Getty Images
Biles was clad in a red swimsuit that revealed her cleavage. The gymnast was also seen rocking a nude and black hat over her black hair. She wore a black bracelet on her right wrist.
After showing a bit of herself, Biles turned the camera to another direction, showing her boyfriend, Owens, who was sitting beside the pool, enjoying a delicious meal. He motioned to the camera when he noticed he was being recorded.
Many fans commented on the video and expressed delight for Biles and her man. One fan said Owens is handsome, while a second fan wondered what Biles' secret was for always catching handsome men.
Another fan described Biles and Owens as a cute couple, while a fourth person noted they are an adorable pair. Another fan said they liked the couple together and wished them more happiness.
The gymnast described Owens as a real man, adding that she loves him and that they have a great time together.
Biles confirmed her relationship with Owens in August last year when she posted a series of pictures of them together, including one that showed the NFL star kissing her cheek.
Since confirming their relationship on social media, the couple has not held back going on outings and dates and sharing photos of their cutest moments with their fans.
In late January, they went on an axe-throwing date. Biles wore an oversized tan sweater and black spandex biker shorts for the fun outing. Meanwhile, Owens donned a grey jacket over a white T-shirt and matched his tops with grey sweatpants. The couple completed their looks with Nike sneakers.
Biles is enjoying every moment she spends with her man, and when she is not around, she also wants him to have fun. She showed this when she gifted him a PlayStation 5 in December, thus, earning herself the title of "best girlfriend."
While Biles is a great girlfriend to her man, he is not doing bad either. In an interview with Today's Hoda Kotb, the gymnast described Owens as a real man, adding that she loves him and that they have a great time together.
Biles and Owens certainly enjoy every bit of one another and look like a couple set to go the long haul. Time can only tell how far they can go, but fans will continue to enjoy their cute moments together for now.
Please fill in your e-mail so we can share with you our top stories!