High School Student from Illinois Saves the Life of a Choking Infant — Here's What Happened
A high school student from Illinois made headlines after he saved a choking infant in a restaurant when he noticed the parents were using the wrong technique to dislodge food. 
Not all heroes wear capes, and for this Illinois sophomore high school student named Chase Eller, this stands true. Over the weekend, Eller, who attends Sullivan High School, made headlines because of his heroic act of saving a choking baby.
His high school took to Facebook to share the great news, showering praises on the star student for his gesture. It happened that Eller and his girlfriend Rylie Rhodes were enjoying a date in a Decatur restaurant when he noticed an infant choking.
Having learned the proper technique to help someone choking, Eller noticed that the parents were doing it wrongly and stepped up to offer a helping hand and save the little child. Speaking about the experience to Today, he said:
"At first, I didn't think anything of the coughing. But then I looked over, and I could see the baby was having a tough time breathing."
After noticing the mother trying to use her fingers to remove the food, the 16-year-old recalled a technique he had learned in health teacher Scott Bales's class and approached the toddler's frantic mom, asking her to hand him the baby.
In the tribute posted by the school, the officials noted that they were super proud of Eller.
He revealed to the publication that after successfully dislodging the food, the distressed mother kept telling him how grateful she was. Eller disclosed that his policeman father, Gary inspired his heroic act.
The phenomenal teenager credited his dad, who has served for 18 years in Moultrie County, for teaching him to always be helpful in whatever situation he finds himself in. He also noted that growing up around first responders helped hone his skills.
Eller showered praises on his health teacher, admitting that if Bales didn't teach the class so well, he wouldn't have been able to intervene and save the child's life. In the tribute posted by the school, the officials noted that they were super proud of Eller.
Impressed commenters from all over the globe lauded the teenager for being brave under pressure and helping the parents turn around what could have been the worst day of their lives.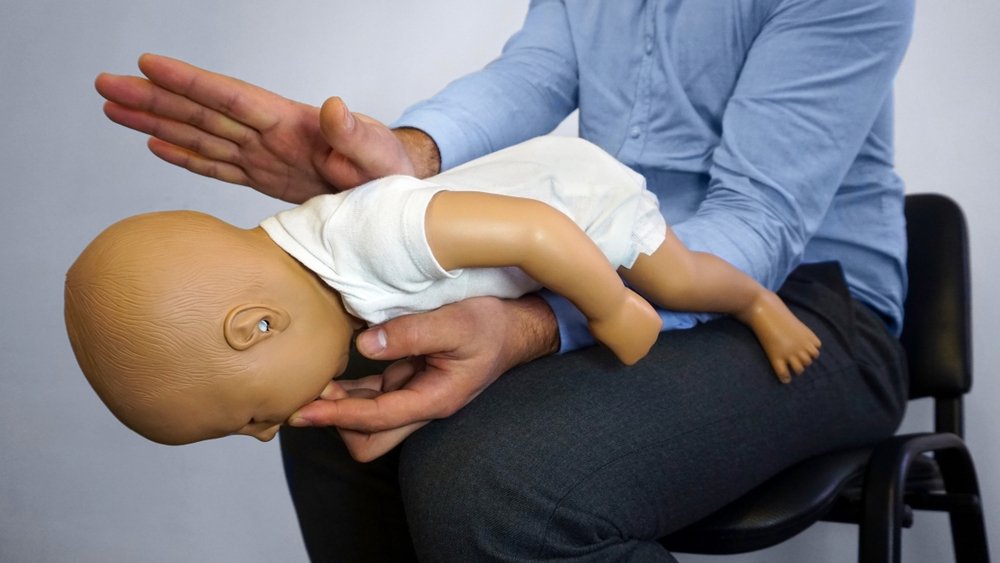 According to Dr. Holly Andersen, the Heimlich maneuver is the best technique to help someone who is choking. If the victim is an infant, the child should be placed face down while the other hand thrusts on the child's' back to dislodge the food.