LHHATL Star Erica Dixon's Twins Are All Smiles Sitting on a Range Rover in Matching Outfits
Erica Dixon's twin daughters Eryss and Embrii melted hearts in a recent post shared on their joint Instagram page. The adorable girls were all smiles as they posed while sitting on top of a Range Rover.
"Love & Hip Hop: Atlanta" star Erica Dixon has the most adorable twin baby girls, Eryss and Embrii, who she welcomed in May 2019. The excited mom shares precious moments with the girls on their shared Instagram page.
The latest post showed just how charming the identical twins are as they enjoyed some time in the sunny outdoors while sitting on a black Range Rover.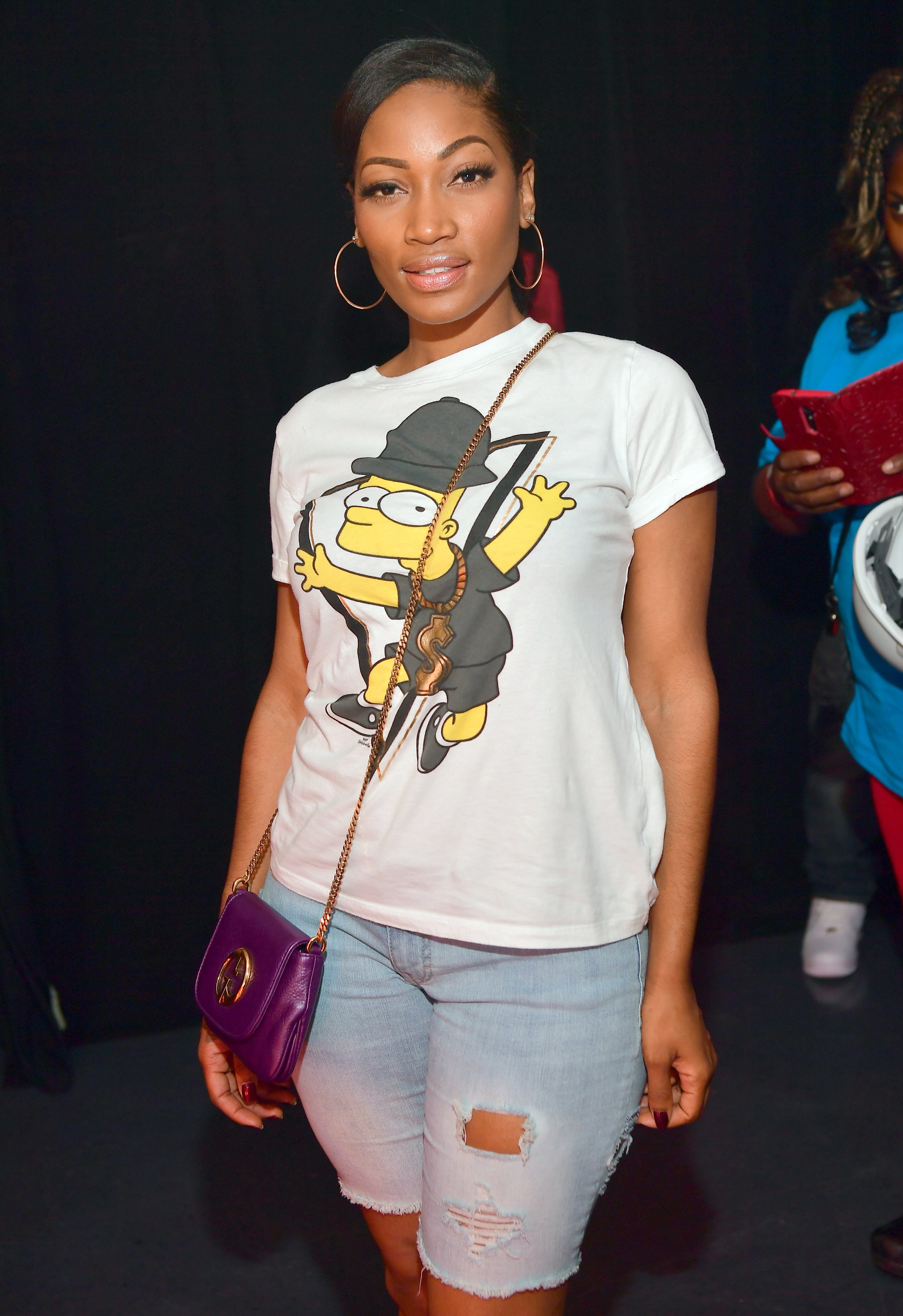 The photos showed Eryss and Embrii in a pleasant mood as they smiled and laughed excitedly while sitting on top of the luxury car in cute matching outfits. The post was perfectly captioned:
"We love being outside!!!"
The cheerful girls were pictured wearing gray hooded sweaters with the words "love" printed colorfully across the front and pink sweatpants, which matched entirely with their pink and purple sneakers.
Fans in the comments section were delighted to see Eryss and Embrii and showed their adoration with heart and heart-face emojis and sweet compliments.
Dixon, who usually prefers to keep her personal life private, has previously opened her life to fans, allowing them to see herself and her babies during their casual activities.
Last year, the doting mom went live with her twin girls as she took them out on a stroll in the neighborhood. Her elder daughter, Emani Richardson, 15, came along for the walk as well as her boyfriend.
[Dixon] shared a photo of a Halloween-themed shoot, and fans finally caught a glimpse of the mystery man who fathered her babies.
While Emani looked happy to be spending time with her mom and sisters, being a big sister didn't come naturally for her. Dixon revealed that her daughter had a hard time adjusting to the double addition in their lives.
The Atlanta native said Emani didn't like the idea of sharing her mother at first, but eventually, she came around and has since become a "second mom" to the adorable girls.
Besides dealing with the family adjustment, Dixon had to deal with constant speculation over the identity of the twins' father, whose name she has withheld to this day.
However, in November last year, the reality star shared a photo of a Halloween-themed shoot, and fans finally caught a glimpse of the mystery man who fathered her babies.