Fans Puzzled after Seeing Erica Dixon with Her Kids & Mystery Man in 'Addams Family' Themed Pic
"Love & Hip Hop" star Erica Dixon stirred fans' curiosity after sharing a family portrait with a mystery man posing with her and her children.
Erica Dixon's latest show off on Instagram had many fans asking questions and wanting to know about the unknown man that appeared in her "The Addams Family" inspired family portrait.
In the image shared on Dixon's Instagram story and reposted by The YBF's official Instagram page, the star mom looked majestic as she and her loved ones rocked a black-and-white themed glam.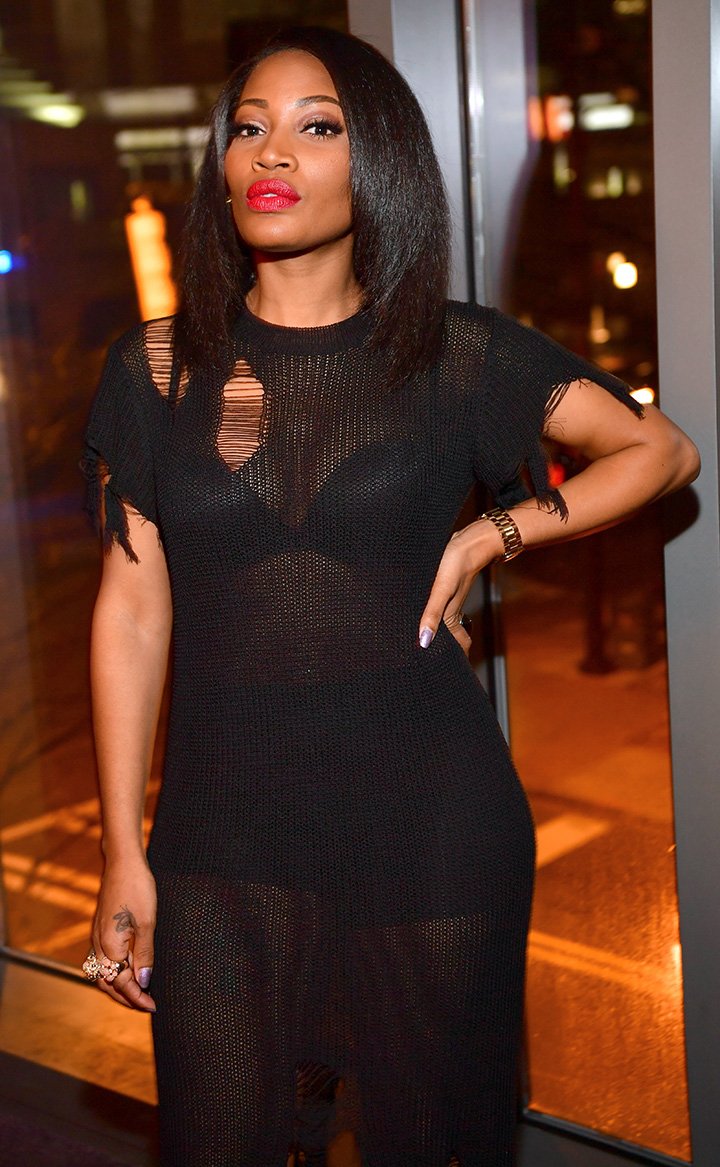 The LHH star looked elegant in a form-fitting black dress with a slit to the knee while she let her dark hair down. Dixon carried her twin girls, Embrii and Eryss, on both arms while her oldest child, Emani, flanked her from the right corner.
Dixon's mystery man stood tall and graceful on the left corner in a striped trench coat with a piercing look. The family's backdrop was designed in the signature "The Addams Family" calligraphy.

In a YouTube footage, clues showed that the young man in question was Dixon's boyfriend, and he had in fact once gone on a walk with her and her girls. It also seems the TV star's new man is the father of her twin girls.
In one of the photos on the toddlers' Instagram page, an image showing him spending some time with them was used as his birthday shoutout. Although he was a bit blurred out in the picture, one could still make out his profile.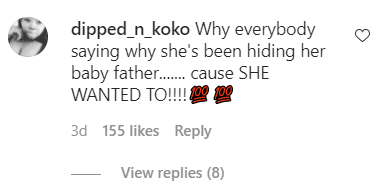 This new development brings to mind the time Dixon, 36, gave birth to Embrii and Eryss. After welcoming her girls, she kept mum about their dad, and this had fans making speculations.
Some even suggested that "Power" actor and hip hop star, Rotimi, was the girls' father. This was due to the fact that Rotimi and Dixon were spotted together on several occasions.
However, they both certified the information was false. Although the TV personality kept her baby daddy's identity away from the public, she talked about him a few times.
When Dixon first announced her pregnancy, she noted that it was a shocking development as she was not trying to have a baby. Dixon had, in fact, been using an IUD at the time of conception.
Last year, the star mom welcomed her girls in what she referred to as a bitter-sweet moment. The twins, who seemed to have birth-related health issues, had to stay back at the hospital for a while.
Embrii and Eryss are kid sisters to Dixon's teenage daughter, Emani, her first child from her relationship with fellow reality star, Lil Scrappy.