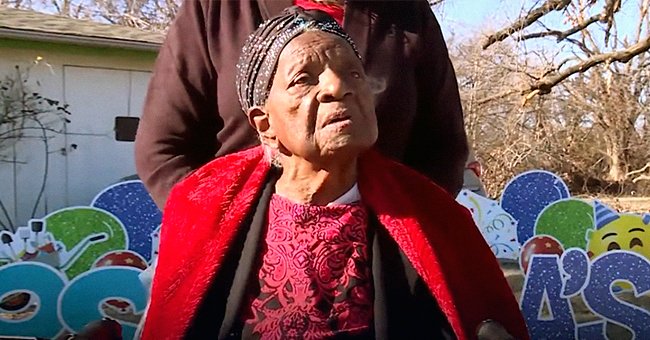 Youtube/KOCO 5 News
103-Year-Old Woman Survives COVID-19 & Is Surprised with a Birthday Parade — See the Video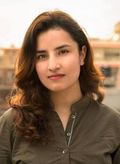 A 103-year-old Oklahoma woman defied all odds when she beat COVID-19 a few months ago. On her birthday, friends and family decided to pay tribute to the strong old lady with a special gesture.
An Oklahoma woman recently celebrated her 103rd birthday in grand fashion, and it involved something way more special than a lavish party and expensive gifts.
Della Hathorne celebrated the milestone months after she beat COVID-19. To make her birthday more special, her friends and family surprised her with a socially-distanced parade.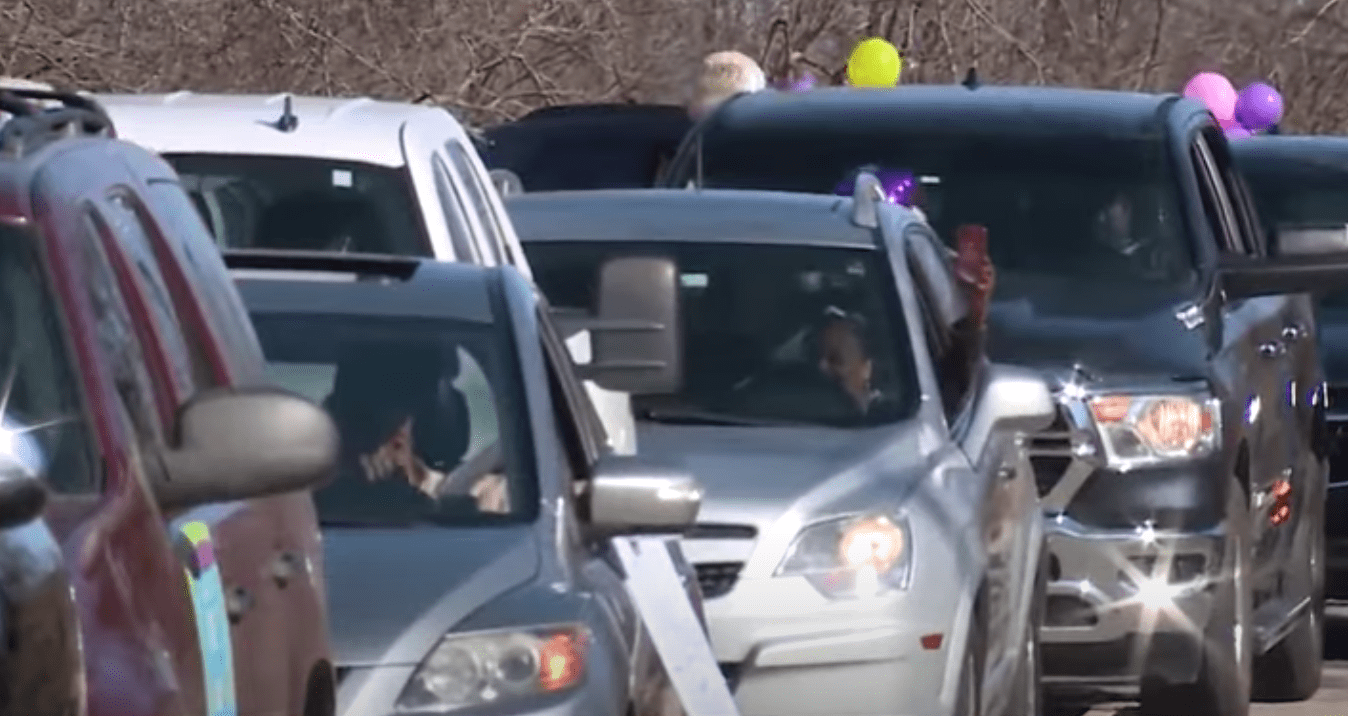 People drive during a birthday parade for 103-year-old woman Della Hathorne who beat COVID-19 on January 30, 20201. | Source: YouTube/KOCO5News
In a video shared by KOCO 5 News on YouTube, Hathorne looked happy as cars lined up with balloons and birthday stickers to wish her a happy birthday. The old lady said she was not expecting the surprise.
Her children made the heartwarming event happen. Her daughter said Hathorne was determined not to cry, but she reminded her that the sleeves on her jacket were there so she could wipe her tears. How sweet!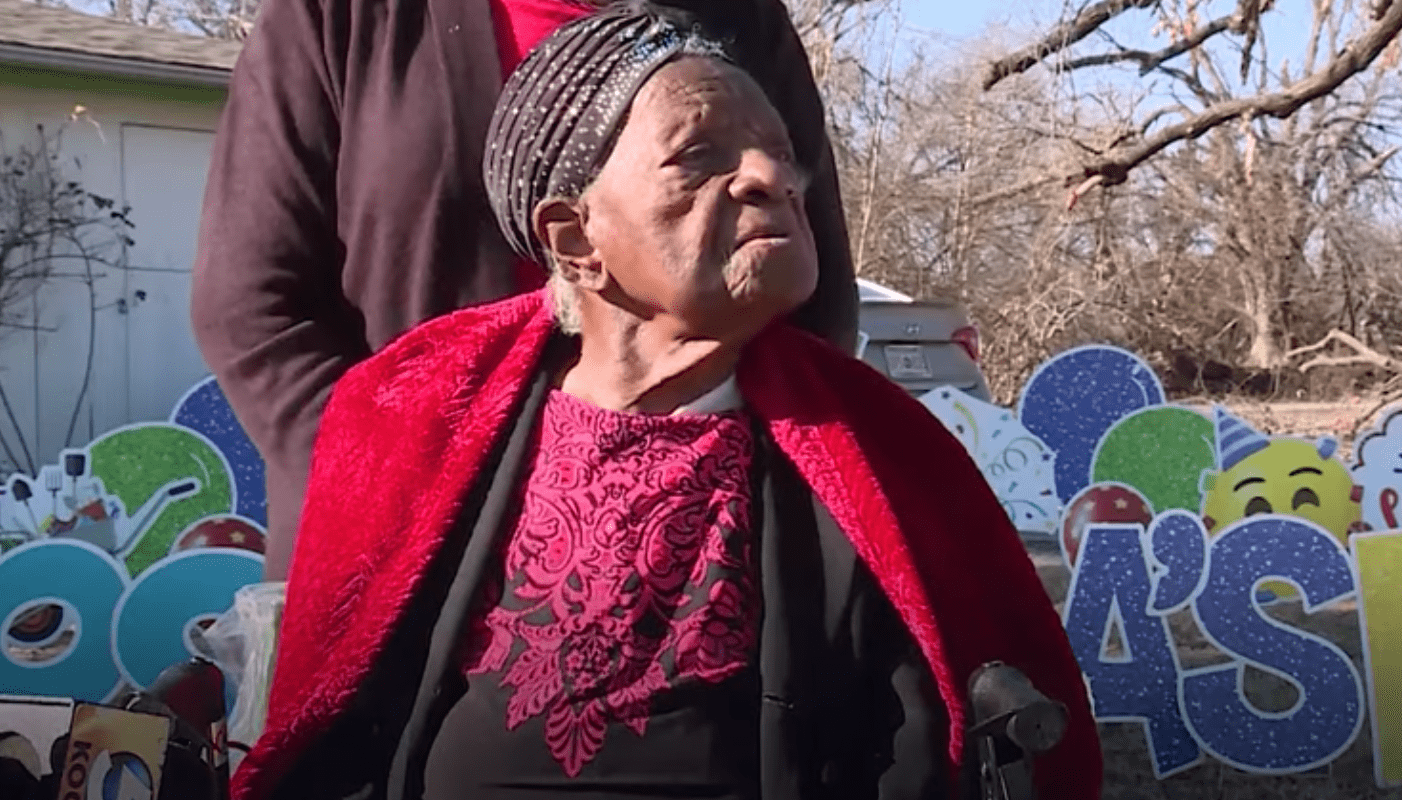 A 103-year-old Oklahoma woman who beat COVID-19 looks on as loved ones surprise her with a birthday parade on January 30, 2021.
Her daughter further said Hathorne does everything for everybody, so it was time they did something special for her. The birthday girl was happy and is looking forward to another year already.
She is the great-grandmother of more than 100 great-grandkids!
Medical personnel clad as Della Hathorne gets discharged after recovering from COVID-19 last year. | Source: YouTube/KOCO5News
Hathorne surprised everyone when she beat the novel virus that has claimed the lives of countless people, even the healthy ones in their prime. Sharing wisdom on how one can live to be a centenarian, she said:
"Treat everybody right. Treat everybody the same, and then try to eat good."
Hathorne is a mother of seven and has 26 grandchildren. She is the great-grandmother of more than 100 great-grandkids! After contracting the coronavirus in 2020, she spent nearly two weeks at the hospital. In mid-October, the old lady successfully beat the virus.
Hathorne is not the only 103-year-old to beat the novel virus. In May 2020, Jennie Stejna contracted the virus at 103 years old and, to everybody's surprise, beat it like a champ.
Stejna initially got sick, and the prognosis was not good. But when her family started calling to say goodbye, things started to look up, and she recovered, slowly but surely.
To celebrate her victory against the novel virus, Stenja enjoyed the beverage of her choice — a cold beer. As soon as she took one sip, her eyes lit up, and she looked happy.
Please fill in your e-mail so we can share with you our top stories!