'Empire' Star Taraji P Henson Stuns in Ripped Jeans with a Purple Gucci Blazer & White Boots
"Empire" star Taraji P. Henson turned heads with this edgy new look involving bright magenta hair, purple blazer, ripped jeans, and a pair of chic high-heeled white boots. Her style is on point! 
Taraji P. Henson is savoring her magenta hair days to the max. The "Empire" actress can pull off any look no matter how edgy with the magenta mane, thanks to her impeccable sense of style. 
More recently, the actress took to Instagram to share a video where she modeled a purple "My Body My Choice" Gucci blazer with nothing underneath. The shirtless blazer look was definitely a winner.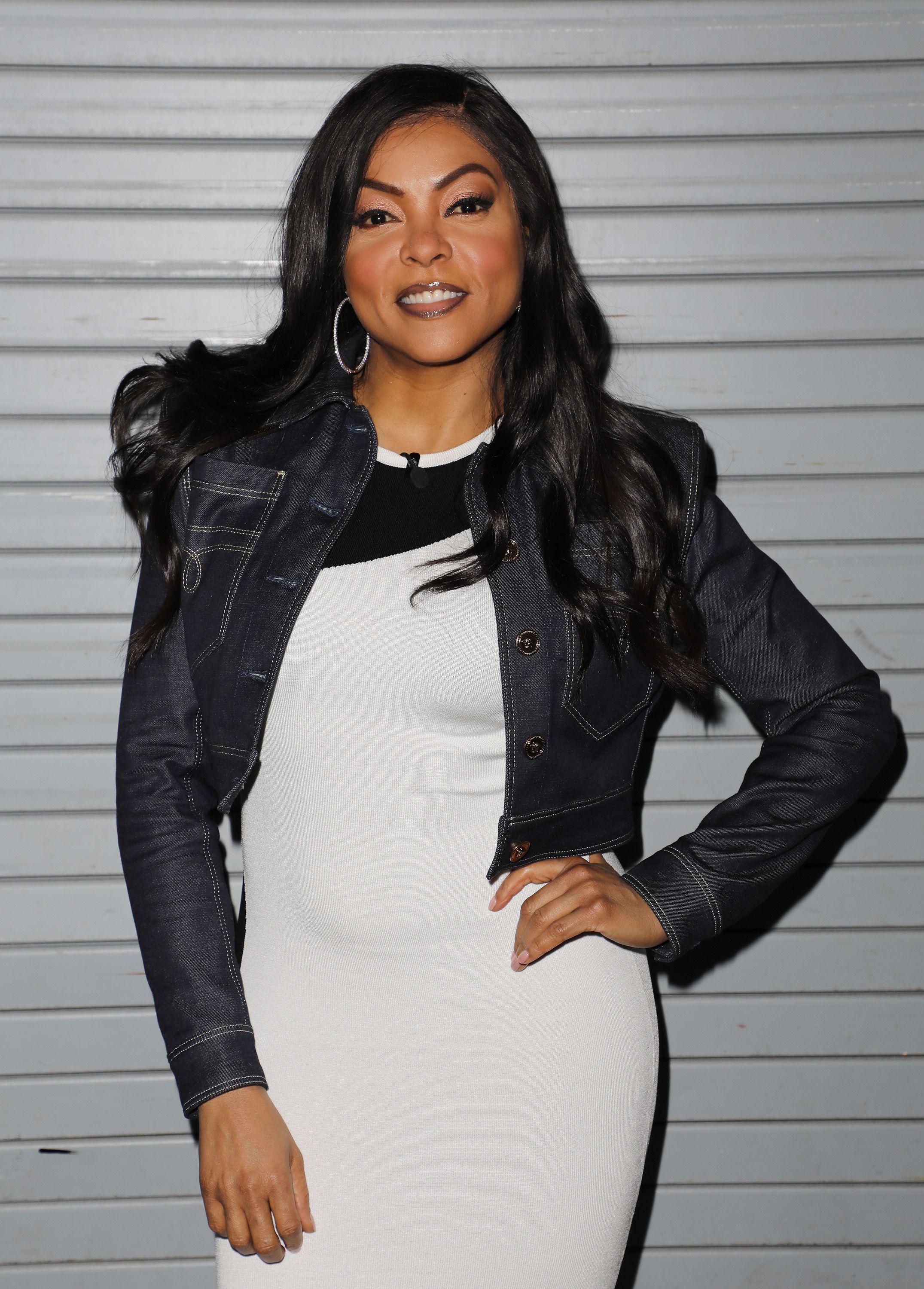 She paired it with ripped jeans that were not too skinny but perfectly accentuated her curves. Henson topped it off with a pair of white croc-effect Paris Texas boots that retails for around $695. 
Henson carried a colorful custom tote with abstract motifs. Her name was printed in the middle. She joked that was how she dropped her kids at school and called her cute little dog KBall. 
The actress walked alongside the wooden pool patio as she continued to take the wrapper off her new bag. KBall followed her ever so sweetly as he played along with his mom's shenanigans!
KBall is now an inseparable part of Henson's life. 
KBall, a French Bulldog, came into Henson's life in 2017 around Christmas after the actress lost her beloved dog Uncle Willie and she was missing him dearly. Paying tribute to him on Instagram on October 6, 2017, she wrote:
"[People] might think losing your pet is something so simple. But it isn't. They become a part of your family."
Uncle Willie passed away after sharing his light with Henson and her family for 16 years. After the loss, the 50-year-old was broken. KBall came into her life and filled it with joy again.
Henson introduced KBall to her fans through a sweet Instagram post on December 11, 2017, with a painfully adorable photo of the little one sitting on his plush velvet chair. 
KBall is now an inseparable part of Henson's life. She takes him out on a walk every day after her morning meditation when she is not working. The cute little one even has his own Instagram account!
KBall has amassed nearly 46 thousand followers on Instagram. Fans can follow along as he happily goes by life, making memories with Henson, enjoying life, and being his most authentic dog self.