Fans React to Michelle Obama's Photos of Kids Dressed like Her & Barack at the Inauguration
Two kids Ryleigh and Zayden recreated Michelle and Barack Obama's iconic look at the recent inauguration, and fans of the couple reacted to how well the kids pulled off the look.
For the 46th inauguration of the President of the United States, former POTUS and FLOTUS, Barack and Michelle Obama looked stunning in their elegant outfits, which two kids decided to recreate.
Taking to Instagram, Michelle shared different pictures of Ryleigh and Zayden wearing outfits that were similar to what she and Barack had worn for the inauguration.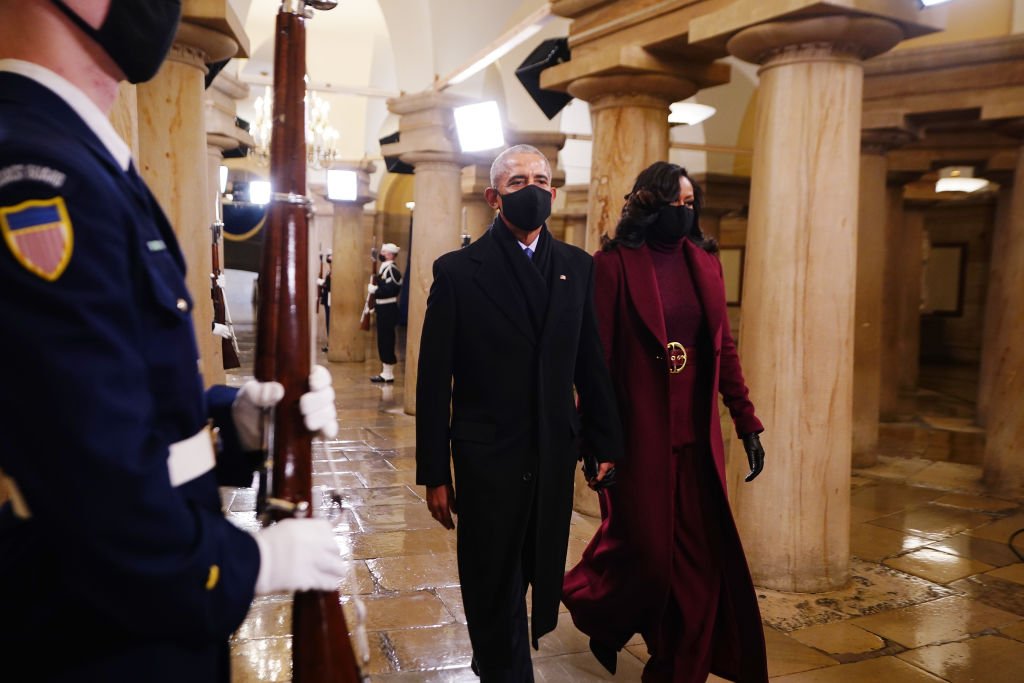 The first image showed both of them standing on a staircase, with Ryleigh in front and Zayden behind her, his hands on her shoulders.
The second shot was an adorable one that saw Ryleigh patting Zayden on the head while they smiled for the camera. It was followed by another cute shot of both of them looking stern while holding hands. Michelle captioned the post:
"Ryleigh & Zayden, you nailed it! 😍💕."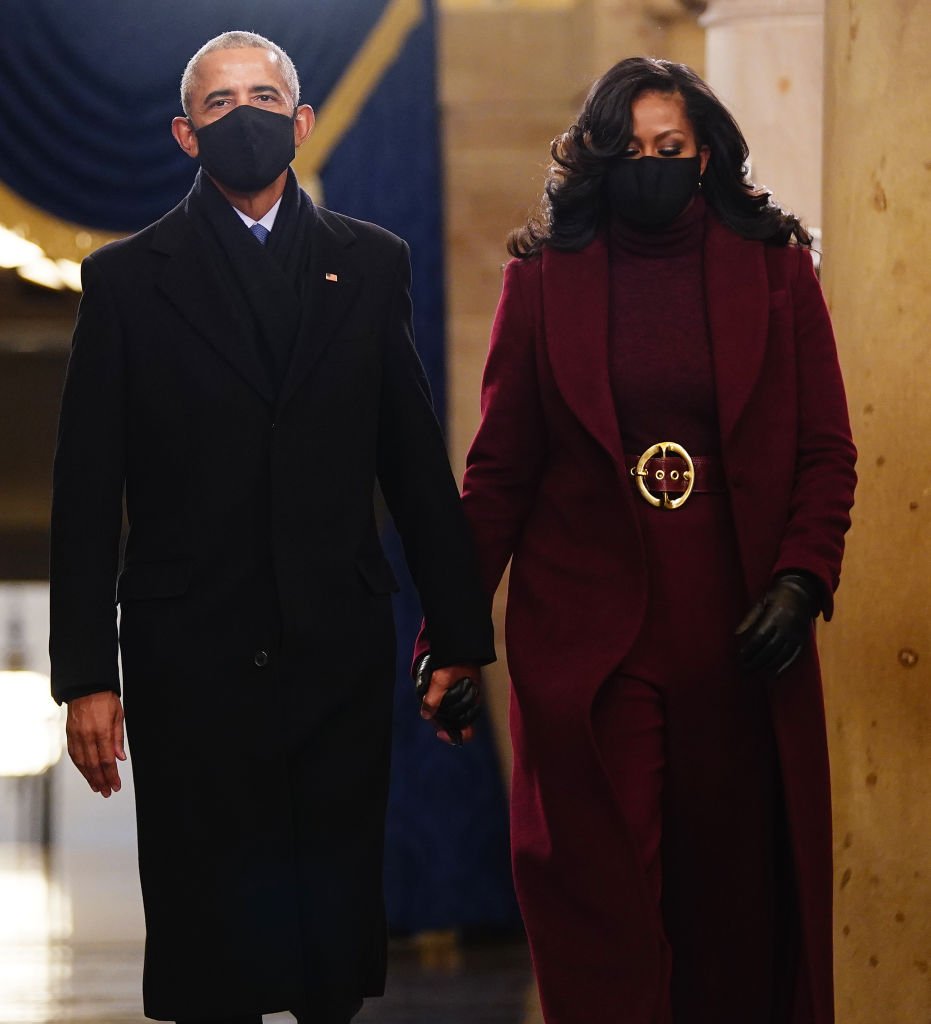 The fourth image showed Ryleigh and Zayden resting against each other's back with their hands crossed in front of them. The last picture was similar to the first, although they were not looking at the camera this time.
Ryleigh recreated Michelle's iconic monochromatic magenta outfit, which consisted of pants, a turtle neck, and a floor-length cape, although instead of magenta, the tot opted for shades of red and dark pink.
Michelle opted for the look, which speaks about leading, inspiring, and slaying.

Zayden's look was similar to the former President's look, except where Barack had worn a darker shade of trousers, Zayden opted for a lighter shade. The kids nailed the look down to the gloves and nose maks.
After Michelle shared the post with her 45.1 million followers, it had over 3.9 million likes and many comments from fans who found it exciting. Someone commented saying:
"OMG, this is one of the most adorable things I have ever seen."

Another lover of the post wrote that Ryleigh and Zayden had the best role models, while some described the recreation as amazing and beautiful. One person hilariously commented that Ryleigh and Zayden had a better fashion game than they would ever have.
Michelle made heads turn when she rocked her outfit to the inauguration. Aside from the stunning ensemble, her hair was well-laid, and people could not stop talking about how elegant she looked.
According to her stylist, Michelle opted for the look, which speaks about leading, inspiring, and slaying, something she must have gotten right as she and Barack inspired Ryleigh and Zayden.