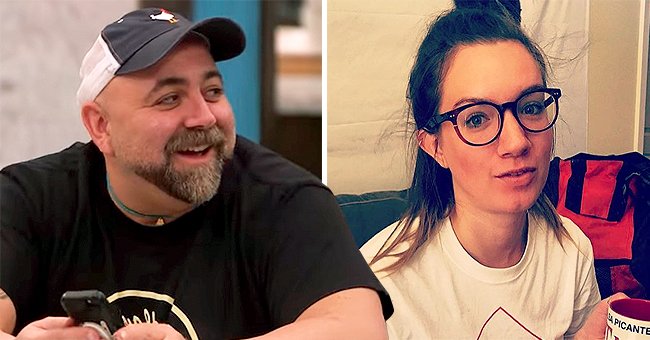 Instagram/duffgoldman/YouTube/foodnetwork
Food Network Star Duff Goldman & Wife Johnna Welcome Their First Child — See the Photos Now

Celebrity chef Duff Goldman and his wife, Johnna's first baby, have arrived. Little Josephine Frances Goldman was born 31 January at 8 lbs, 2oz.
Food Network star Duff Goldman is a proud dad, as he took to Instagram to announce the arrival of baby Josephine with his wife, Johnna. Goldman wrote a lengthy caption alongside a slide show of adorable pics.
Duff, 46, described Josephine as the loveliest thing in the world. He shared how friends had warned him that looking into his child's eyes would elicit the kind of love he'd never known before, which he now understands.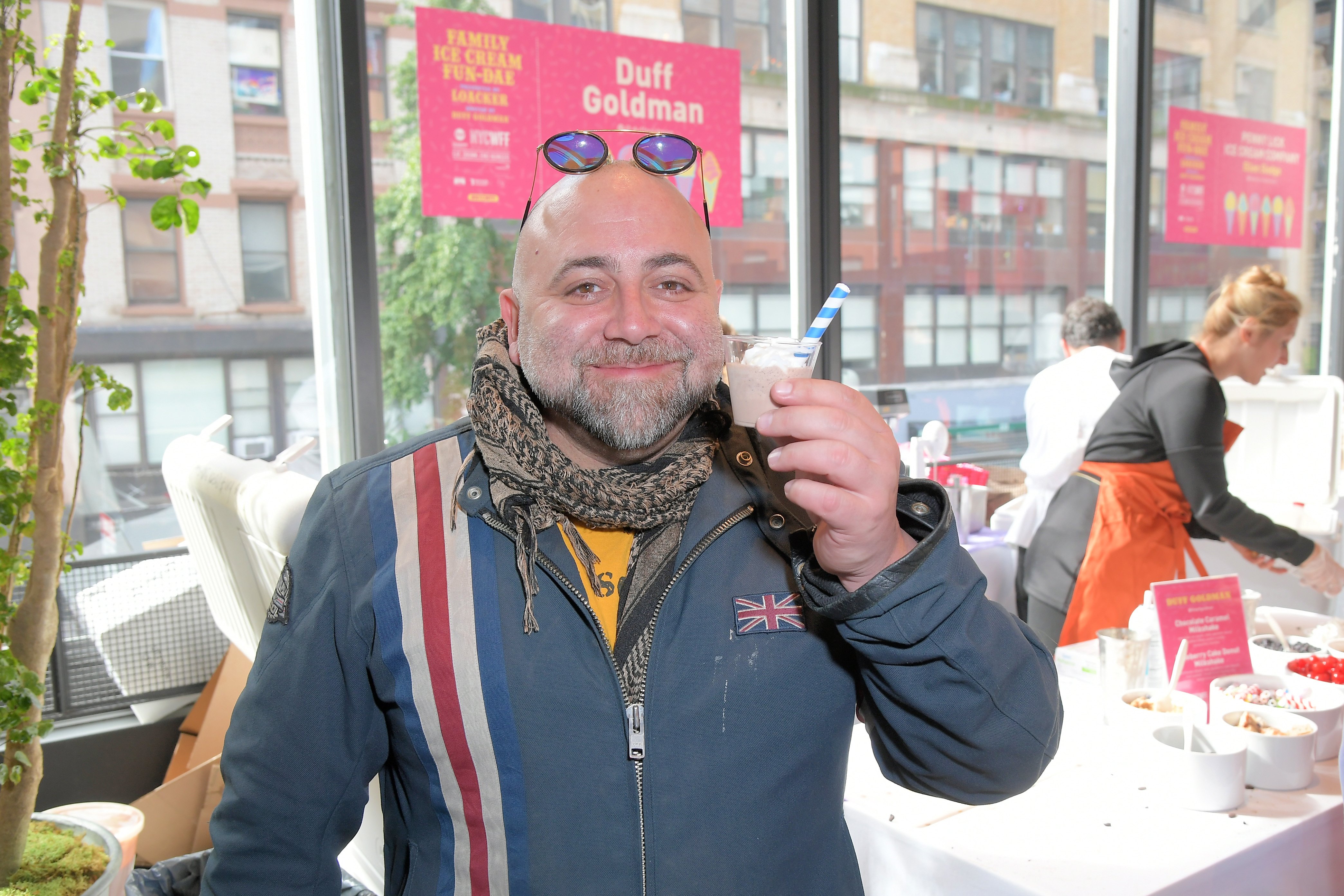 Duff Goldman attends the Wine and Food Festival in New York, October, 2019. | Photo: Getty Images.
He has praised Johnna for naturally taking up to motherhood, exclaiming he was astonished by how intuitive and strong she was. He then delighted in the fact that the two of them have created a family.
The excited dad also listed all the activities he couldn't wait to introduce his baby girl, such as going for a swim, eating pizza and candy for the first time, and riding a bike, as he wrote in his caption:
"I'm so in love I can't stand it. I have the two best ladies in the whole world."
The Goldmans did a cute pregnancy announcement last August, sharing a photo of themselves of Duff holding giant muffins, with Johnna holding a tiny muffin in front of her belly. Duffy's nickname for Johnna is 'muffin.'
An impatient Johnna also posted a Christmas snap showing her growing belly while standing next to their Christmas tree, adding she could not wait to meet her daughter.
When he's not creating tasty treats like banana Foster flavor cake, Duff plays with his band called 'Soiadtu.
Duff relayed the moment he knew he would make Johnna his wife, saying he was overcome by a strong sensation while shaving in the shower that she was the one. The Ace of Cakes star knew he was in love.
He found a piece of butcher's twine on a whim and tied it around Johnna's finger after she accepted his proposal. Duff told her she could pick her engagement ring, as he wrote in his caption:
I cannot imagine a state of happiness that is more intense than whatever I'm feeling right now.
Duff left his job as a chef to open his cake business in his Baltimore apartment. After asking his father for advice, a business guru, the chef was soon baking out of his home and delivering cakes in his VW.
When he's not creating tasty treats like banana Foster flavor cake, Duff plays with his band called 'Soiadtu.' The band affords him time off from the boss of Charm City Cakes.
From the sounds of it, Duff has already thrown himself into his new role of fatherhood. He's already shared which of Josephine's favorite songs are: James Brown, Led Zeppelin, and Allison Krauss.
Having previously stated his excitement at going on new adventures with his BFF, Johnny, following their wedding, Duff will now have a mini BFF to create more wonderful memories with.
Please fill in your e-mail so we can share with you our top stories!