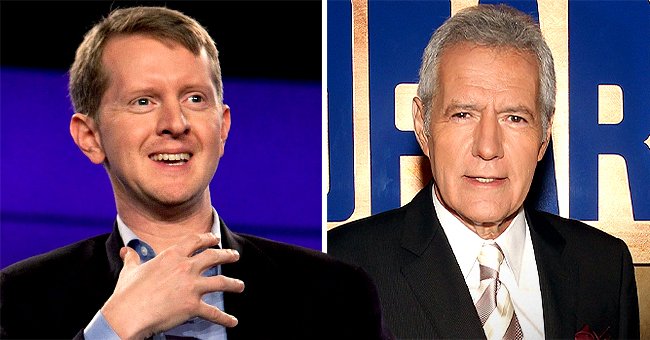 Getty Images
Ken Jennings Shares Why He Signs-off Each 'Jeopardy!' Episode by Thanking Late Host Alex Trebek

Ken Jennings opened up about the line fans are beginning to notice as he assumed his role as the new host of "Jeopardy." Jennings always makes sure to show Alex Trebek some reverence.
Late showman Alex Trebek would be remembered for his pivotal and long-spanning stint on "Jeopardy," but the show's interim host Ken Jennings has devised a way to etch his memories for fans. He shared on Twitter:
"'Thanks Alex' was suggested as a sign-off by executive producer Mike Richards and I'm glad he did. There won't be a show without Alex."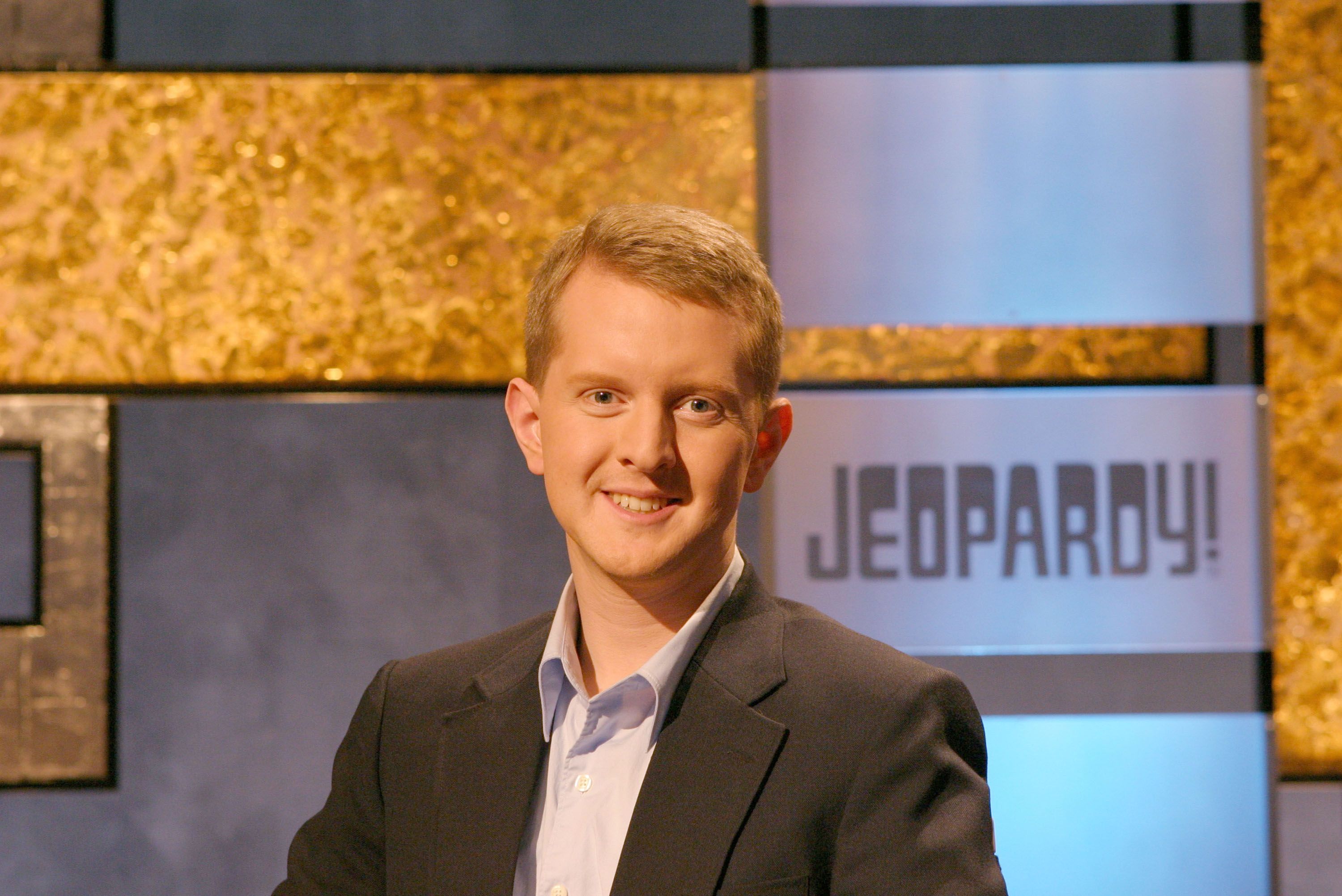 Ken Jennings poses in this undated handout photo on the set of "Jeopardy!" on an episode broadcast on November 30, 2004. | Photo: Getty Images
At the end of each episode, Jennings would share a "Thank you" message directed to Alex, causing many fans to react on social media.
His tweet was, in fact, a reply to a touched fan who noted that each time Jennings mentioned the thank you message, they would tear up. The fan added that they hoped Jennings would not stop the gesture.
Since he started as one of the several guest hosts who would appear on "Jeopardy," Jennings, a 74-time winner on the show, has gained fans' approval.
Other stars like Katie Couric, Bill Whitaker, and Aaron Rodgers would also appear as hosts.
He has also had some iconic and memorable moments. One of these was during a recent "Jeopardy!" game where a rare situation occurred. Jennings witnessed a tie between two contestants during the round of three.
To this effect, Jennings, 46, was left no other option than to call out a tie-breaking question. In this case, Jennings shared the question and waited for the fastest contestant to hit the buzzer with an answer. In the end, Brian Chang emerged as a four-day winner.
It is safe to say that Chang and Jennings did have a nice time on the show. In fact, the January 19 episode had Chang roasting the guest host and getting away with it!
During the episode, Jennings asked a question, and after giving hints, Chang knew he was not going to get the answer, so he decided to juggle the star host's "Jeopardy!" memory.
Chang went sarcastic as he answered the question with "What is H&R Block?" instead of "What is Motel 6?" With his answer, the contestant reminded Jennings of his early stint on "Jeopardy."
The hilarious answer brought back memories of when Jennings had missed a question with the answer "What is H&R Block?" making him end his 74-game winning streak at the time.
The 46-year-old shared a hearty of laughter, and even the "Jeopardy!" crew on social media gave Chang some props. Following Jennings guest host stint, other stars like Katie Couric, Bill Whitaker, and Aaron Rodgers would also appear as hosts.
Please fill in your e-mail so we can share with you our top stories!