Ree Drummond Gives Peek at Preparations for Daughter Alex's Upcoming Wedding to Mauricio Scott
Ree Drummond could not be any happier after news of her daughter's engagement reached her. It is nearly time for the wedding, and she meticulously shared private preparations concerning the upcoming event.
Cookbook author, blogger, and "Food Network" host Ree Drummond was over the moon last year in August when she announced her eldest daughter, Alex's engagement.
The Pioneer Woman's daughter, Alex Drummond, did not waste time responding to her then-boyfriend, Mauricio Scott, when he popped the question romantically.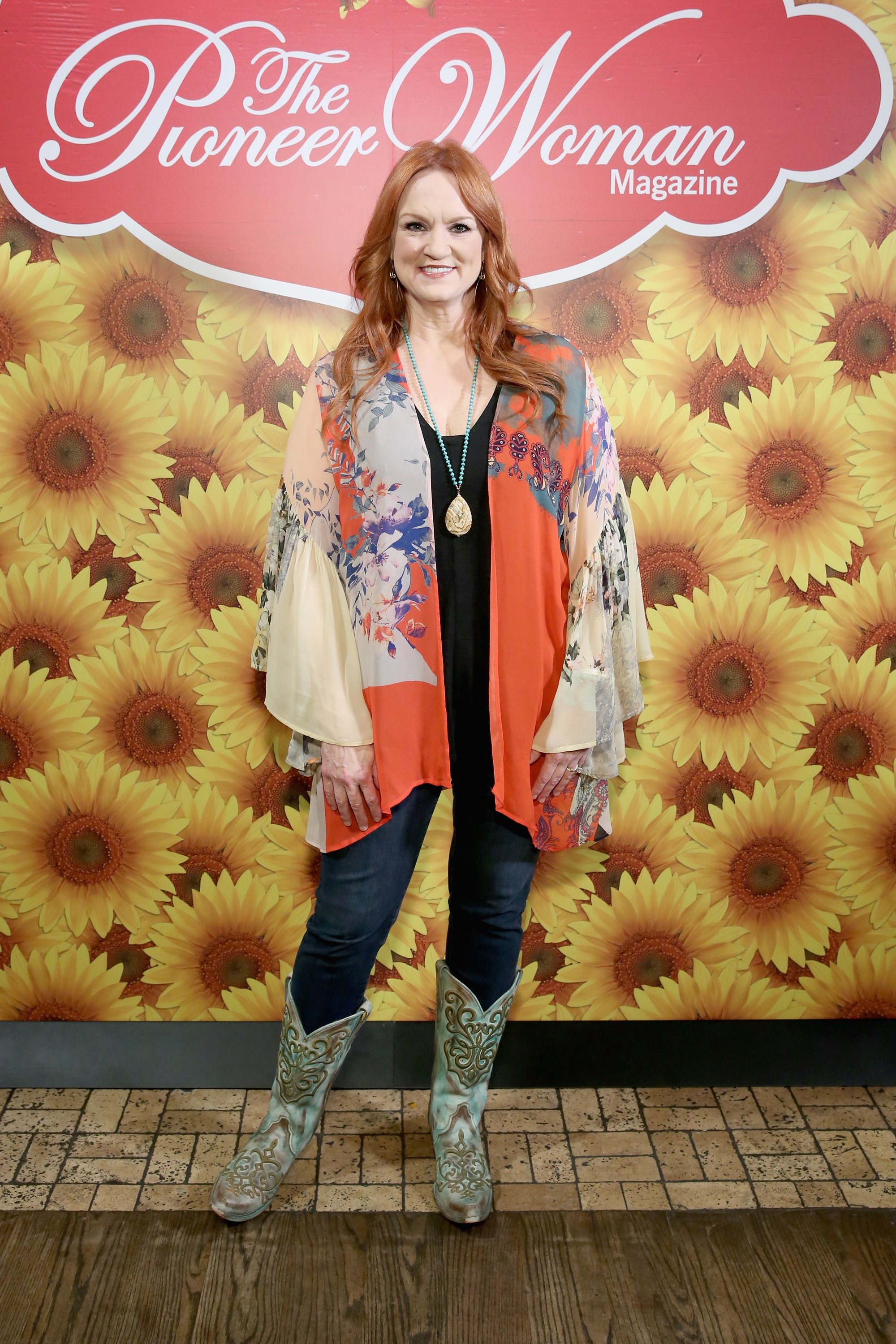 It has been six months since this memorable display of commitment from the young couple, and the Drummond matriarch is coming out with a peek of what is in store. Fans of Ree were treated to step by step information on her recent blog.
After rummaging through various wedding destinations, the blogger explained that they decided to celebrate their marital bliss in the family's Oklahoman ranch.
The decision was made after carefully considering the serene weather and environment, which offers a suitable wedding space. Alex's mom also confirmed that they had commissioned a seasoned band that will play hearty dance tunes for both the couple and their families.
After trying on three dresses, the bride-to-be eventually left with the fourth wedding gown.
The wedding guest list has been compiled with considerations to very important persons like the couple's mutual friends and family friends.
With all the ongoing preparation, it may seem like a lot is being put in place to make the event a total success, come what may. The 52-year-old told her readers that this is entirely true! In her words:
"We are so excited for Alex and Mauricio's wedding, and we're ready for whatever comes—even if it's an unplanned thunderstorm as they exchange their vows."
All hands seem to be on deck with ongoing preparations, as the bride-to-be already chose the perfect gown for her wedding following a trip to a Dallas store.
The "Food Network" star gave a detailed description of what went down during the wedding dress shopping that involved herself, her second daughter, Paige, Alex, and Martha Scott, Mauricio's mom.
After trying on three dresses, the bride-to-be eventually left with the fourth wedding gown, which her loved ones unanimously approved. This will not be the first time that the 23-year-old would be trying on wedding gowns.
A few days into the shopping spree, Ree excitedly informed her fans that Alex and Paige had fun modeling in her 1996 gorgeous wedding attire.