'The Pioneer Woman's' Ree Drummond Opens up about Wedding Dress Shopping with Daughter Alex
Ree Drummond shared how the hunt for her daughter's perfect wedding dress went down. "The Pioneer Woman" star's daughter Alex recently became engaged, and first on the list was finding the dress of her dreams.
"The Pioneer Woman" Ree Drummond almost had as much fun as her eldest child Alex when they recently went looking for the perfect wedding dress. A mom of four, Ree also shares Paige, Bryce, and Todd with her husband, Ladd.
Alex recently became engaged to her college sweetheart Mauricio Scott, and in preparation for the upcoming nuptials, Ree and Alex had set appointments in search of the dress of her dreams. And they found it.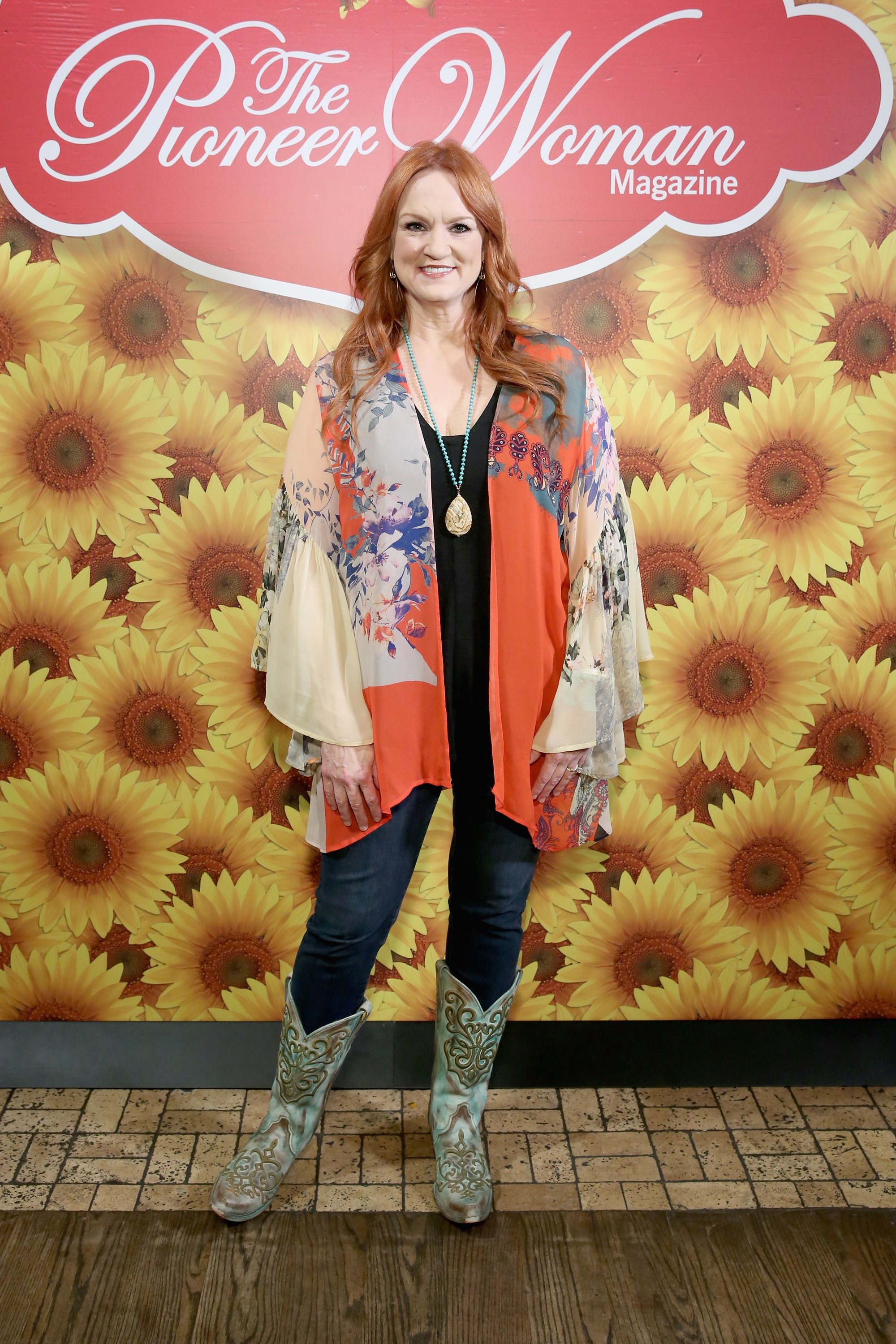 FOURTH TIME THE CHARM
Excited about her daughter's upcoming wedding, Ree gave a peek into the events that led to Alex finding the dress she had always wanted. As it turned out, the mother-and-daughter pair were over-prepared. 
The dress probably "won't work" for either of them.
After arriving at the first place they had pre-arranged, Alex knew she had found her dress when she tried on the fourth gown. However, mom Ree didn't want to spoil anything and give details on gown no. 4., but it carries her stamp of approval as well, as she wrote:
"I can't show you any more photos right now, but I can tell you that Alex found the perfect wedding dress, and we all loved it unanimously."
WHERE DID THEY FIND THIS PERFECT DRESS?
Unanimous that Alex found her dress, the need to continue the search became obsolete, so the pair respectfully canceled the other two appointments they had lined up later on during the day. The one detail Ree did share is where they found Alex's wedding gown, as she added:
"We began at Warren Barrón, a beautiful bridal shop in Dallas. There were plenty of dresses on display, but there weren't so many that it became visually overwhelming."
ALEX AND HER FUTURE HUSBAND
On August 2, a beaming 23-year-old Alex shared that she became engaged to her college sweetheart Mauricio Scott. The couple met during their freshman year at Texas A&M University and dated ever since.
Their respective families knew about Mauricio popping the question beforehand, and they reportedly hid in the background to witness the special moment between the two.
DRESS FROM ANOTHER WEDDING
Finding the perfect dress came a week after both Ree Drummond's daughters tried on her wedding dress from back in 1996. The trip down memory lane came with pictures, even though Ree said she's not posting the one taken of Alex because she hadn't chosen a dress yet.
Alex and Paige tried the dress on for fun, and even though it fit Paige nicely, Ree said that the dress probably "won't work" for either of them. Thankfully, Alex found the dress of her dreams.