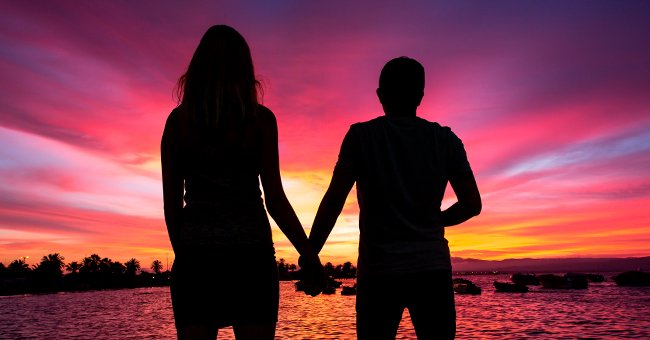 shutterstock.com
Man Explains Why He Refuses to Take Pictures with His Girlfriend — Is He Right?
A man believes he has a good reason for refusing to take photos with his girlfriend at a family function because she looked taller and defends his actions. Do you think he might be right?
People have insecurities when it comes to their looks, and for Tom, it was his height. He is 5-foot-7 inches while his girlfriend Tammy is 5-foot-and ​8 1⁄2 inches. He is 28 years old, and she is two years younger than him.
The two bonded over their shared insecurity over their heights and often spoke to each other about it. Tammy told him about boys stopped flirting with her whenever she stood up while he talked to her about how his family often made fun of him.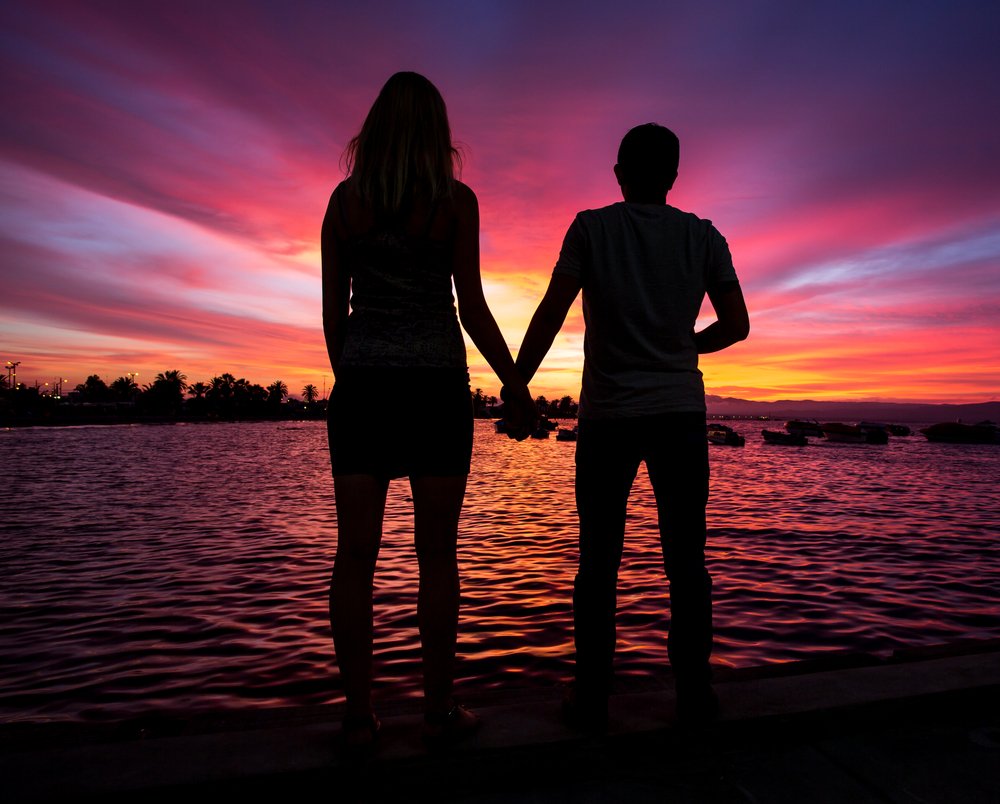 A silhouette of a couple consisting of a tall girl and a short boy. | Photo: Shutterstock
Tom noted that some family members and friends had seen photos of him and Tammy whenever she is in heels, and they often describe them as a "rare couple." They sometimes even laugh at them.
Last week, Tom's family was having a dinner celebration for his 64th birthday, and he was allowed to bring Tammy as his date. Before the big day, he called Tammy and tried to prep her about what can be expected.
He informed her that people at the party might mock them for their height difference, hoping she won't be caught by surprise if anyone said anything rude. Tammy had to work before the party, so she couldn't ride along with him.
She arrived at the party some minutes after him and was wearing heels. Tom was furious and called her asides. He asked her if she didn't recollect what he told her about the kind of people at the party and how she looks much taller than him.
Tom asked her why she couldn't try to do away with the heels for the night, but Tammy got defensive about it. She noted that she didn't have fashionable flat shoes and the heels make her feel good.
She assured him that nobody at the party would even notice them, but Tom believed they would be the butt of the jokes. Later on at the party, his sister asked him to take a picture with his girlfriend and the rest of the family.
Once he noticed Tammy get closer to him, he nodded his head in disagreement and told his sister that he wasn't ready to take the picture. He walked out. Tammy was heartbroken and looked disappointedly at him.
She came to him a few minutes later and said she wasn't staying at the party anymore and wanted to go home. After they exchanged goodbyes with everyone, Tom and Tammy got into the car and said that she was disappointed in him.
Tammy told him their relationship was over and noted she was heartbroken. However, Tom doesn't think he did anything wrong as he was only trying to avoid being mistreated? Do you think he's right? Click here to read a similar story.
Please fill in your e-mail so we can share with you our top stories!