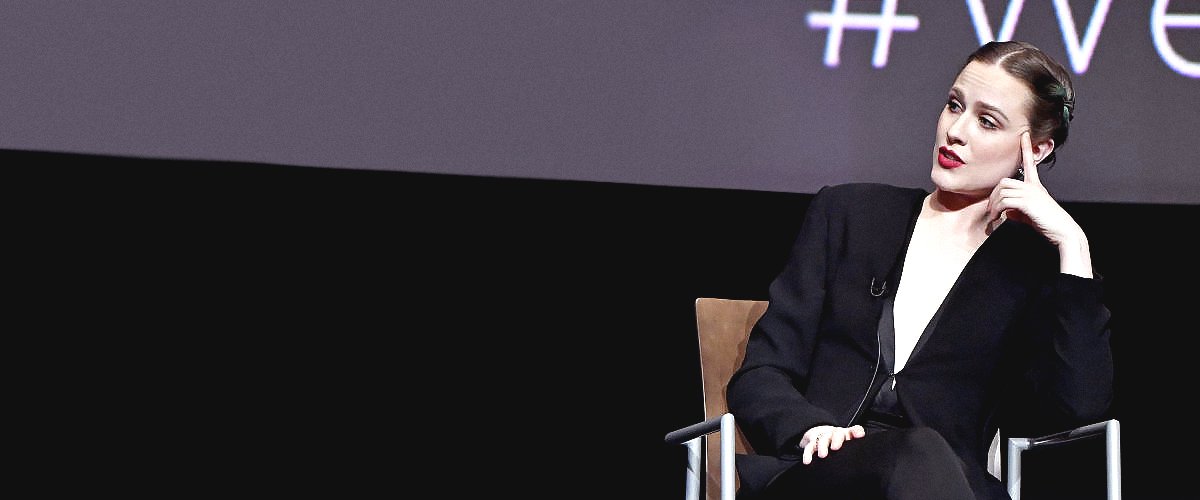 Getty Images
Evan Rachel Wood and Marilyn Manson's Full Relationship Timeline since They First Met in 2006
Child star Evan Rachel Wood and Rockstar Marilyn Manson raised eyebrows early on in their relationship. And since their split in 2010, they have continued to spark more headlines — but mostly negative.
The sweetest thing about love can be encapsulated in one word — its unpredictability. There are no rules, principles, or clear cut paths to finding love in the real world. It just happens!
That is why the public was stunned when child star Evan Rachel Wood went public with her relationship with the then-married Marilyn Manson in 2007.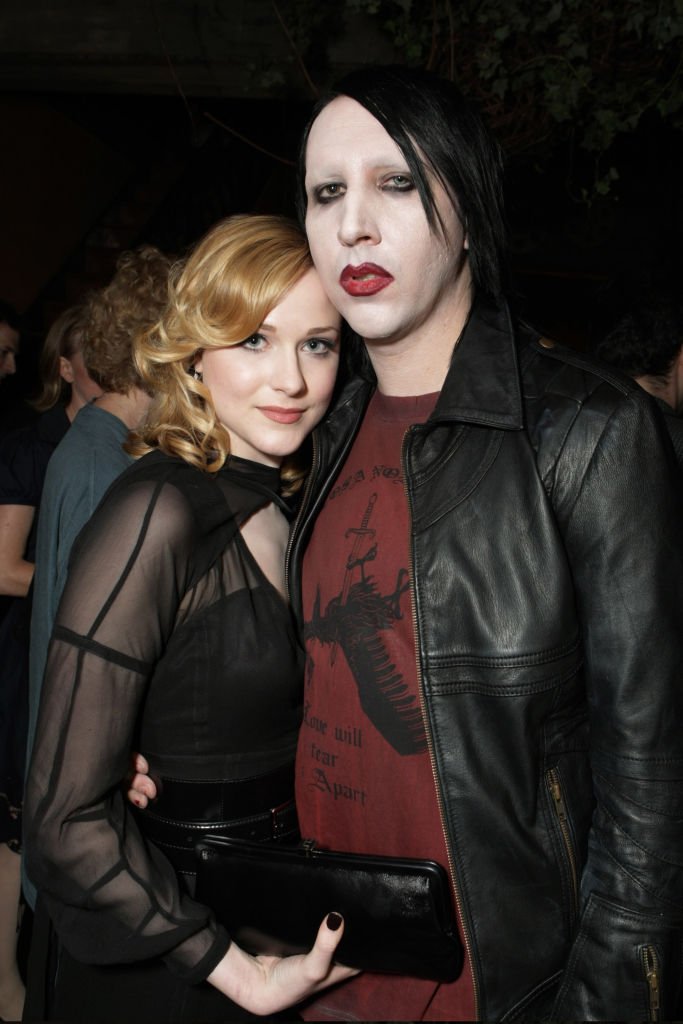 Evan Rachel Wood and Marilyn Manson at the Gala Screening of Sony Pictures "Across The Universe" at the Roy Thompson Hall on September 10, 2007 | Photo: Getty Images
Apart from the nearly 18-year age gap between the two, for many people, Wood's sweetness and innocence did not just fit into the rockstar's dark, aggressive world.
Wood sent social media into a meltdown after she took to her Instagram page to finally put a name to her abuser.
Even though the public was not completely sold on the duo as a couple, Wood continued with the controversial relationship, and from the interviews she gave at the time, there was no doubt that she was completely smitten by Manson.
HOW WOOD AND MANSON MET
Evan Rachel Wood and Marilyn Manson met in 2006 at a party at Los Angeles' famed Chateau Marmont. Wood later revealed that the two had bumped into each other while trying so hard to hide in a party neither of them wanted to be at.
The duo initially became movie buddies, but things escalated pretty fast, with Manson separating from his wife Dita Von Teese in December 2006. A few days after their split, Von Teese officially filed for divorce from her ex-husband.
Several media reports claimed that Manson's relationship with Wood left Von Teese with no option but to file for divorce. The former couple got married in November 2005 and finalized their divorce in December 2007.
WOOD AND MANSON'S RELATIONSHIP
In January 2007, Wood and Manson went public with their relationship amidst the rocker's divorce proceedings. At the time, Wood was 19, while her then-boyfriend was 36.
Later that year, Manson featured Wood in the racy music video for his 2007 single "Heart Shaped Glasses," which faced intense scrutiny at the time for its NSFW imagery. Wood later described shooting the video as one of the most romantic moments of her life.
Throughout the year, Wood continued to openly discuss her relationship with Manson. The beautiful actress claimed she was very happy and credited her former boyfriend for being a big creative influence on her.
After dating on and off for over three years, the shock-rocker eventually proposed to Wood while performing on stage in Paris in January 2010.
The duo ended their engagement nearly eight months later. Wood went on to marry Jamie Bell in October 2012, and they split shortly after welcoming their son in July 2013. Meanwhile, Manson secretly got married to photographer Lindsay Usich in 2020.
Even though they have seemingly moved on with their romantic lives, details of their relationship have continued to make headlines in the years that have followed.
WOOD'S ABUSE ALLEGATIONS
Since they split in 2010, Wood has been very candid about what transpired in their highly controversial relationship. During a November 2016 interview with Rolling Stone magazine, Wood opened up about her attraction to Mason. She said:
"I met somebody that promised freedom and expression and no judgments. And I was craving danger and excitement."
During the interview, Wood also gave an account of the abuse she suffered at the hands of a significant other. She revealed she was raped by someone she had dated in the past on further probing.
Following the interview, rumors began to swirl about Wood's alleged abuser's identity, with many pointing at her ex-boyfriend Mason as the likely culprit.
In 2018, Wood made the headlines when she testified in front of Congress and narrated a gruesome account of sexual and physical abuse with an intimate partner. Her testimony was part of a push for more states to adopt the Sexual Assault Survivors' Bill of Rights Act.
After Wood's testimony, actress Patricia Arquette tweeted a link to a 2009 interview, where Manson explicitly confessed to having fantasies about killing his ex, Wood.
Even though Arquette never accused Manson of being the abuser, she still questioned why such utterances would go without being checked by anyone.
In 2020, Manson's team finally responded to the Evan Rachel Wood controversy after being brought up during the singer's interview with Metal Hammer in September.
Manson's PR team maintained his innocence and pointed to the "Wrapped in Plastic" singer's past relationships, where there is no incidence of abuse. They also highlighted some of Wood's interviews after their split where she spoke highly of the singer.
WOOD NAMES HER ABUSER
On February 1, 2021, Wood sent social media into a meltdown after she took to her Instagram page to finally put a name to her abuser. She wrote in her Instagram post:
"The name of my abuser is Brian Warner... He started grooming me when I was a teenager and horrifically abused me for years."
In a show of solidarity, at least four other women have since posted similar allegations against Manson, detailing harrowing experiences including sexual assault, psychological abuse, violence, intimidation, and various forms of coercion.
Following the allegations against him, Manson was quickly dropped by his record label, Loma Vista, and was also cut from a TV series. Manson has since responded to the allegations made against him by all the women.
In an Instagram post, he denied any wrongdoing and claimed all his intimate relationships have been consensual. Meanwhile, Marilyn Manson's wife Lindsay Usich is yet to respond to the abuse allegations brought up against her husband.
Evan Rachel Wood and Marilyn Manson's controversial relationship may have ended more than a decade ago, but their drama continues to make headlines. In light of recent revelations, there is no telling when it will end.
Please fill in your e-mail so we can share with you our top stories!