Diddy's Twin Daughters Look Beautiful Sporting Matching Pink Tops with Ripped Jeans & Bandanas
Twins D'Lila and Jessie recently brightened Instagram timelines with a cool photo of themselves posing with a cute wild animal while rocking matching tops from their father, Diddy's clothing label, Sean John.
Not only are music mogul Sean "Diddy" Comb's twin daughters, D'Lila and Jessie Combs, fashion-forward trendsetters, but they are also kind-hearted and sensitive towards people and animals.
The gorgeous twins, 14, recently took a trip to the  Zoological Wildlife Foundation and shared a snap of their experience with a wild monkey on Instagram alongside an inspirational message.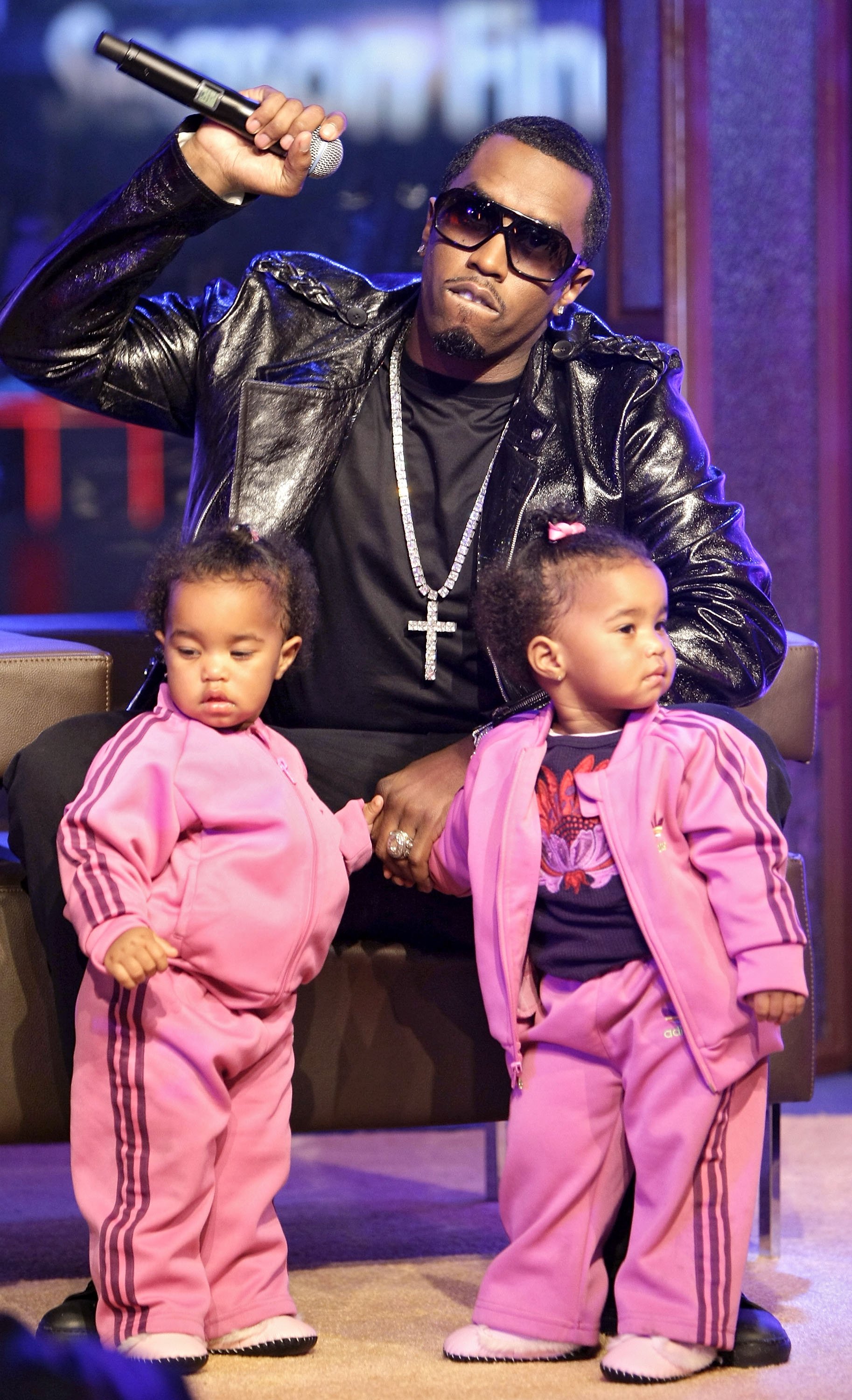 D'Lila and Jessie, who were captured sitting on a bench with a tan monkey on their laps, looked thrilled as they posed with one girl raising the peace sign. The caption read:
"Wherever there are wild animals in the world, there is always an opportunity for caring, compassion and kindness."
While giving their fans food for thought, the twins also gave an eyeful of fashion trends and effortless style in their matching baby pink Sean John zip-up tops and distressed ripped jeans, showing off their slim model legs.
D'Lila and Jessie are upcoming fashionistas, but one can't mention their style without crediting their tall model statures.
D'Lila and Jessie completed their outfits with matching white Nike Air Force sneakers and white bandanas wrapped around their heads. The girls also rocked identical hairstyles with their curls pulled up into a top bun.
As the twins posed, one pouting at the camera and the other showing off her braces with a big glowing smile, their cheerful energy emanated, prompting their fans to flood their comments section with adoration and awe.
One fan gushed, "Yessssssss to my skincare GODDESSES," while another wrote, "Beautiful little ladies." Even famous singer Meghan Trainor was impressed and commented, "[Your] outfits are EVERYTHING."
D'Lila and Jessie, who are made more indistinguishable from each other by their constant matching outfits, are quite the mini-influencers for their stylish outfits, a gene they no doubt inherited from the fashion designer father, Diddy.
Recently, the girls dazzled in matching sequin dresses as they rang in the New Year with their family. The dresses were reminiscent of the pink sequin dresses they rocked in 2019 when they attended their dad's lavish 50th birthday bash.
It's clear, D'Lila and Jessie are upcoming fashionistas, but one can't mention their style without crediting their tall model statures for allowing them to pull off their creative outfits effortlessly.
The twins inherited their model physiques from their mom Kim Porter, who was a famous model before she tragically passed away in November 2018, before the girls even graduated from sixth grade.