People: Rebel Wilson's Sexy Boyfriend Jacob Busch Was Not the One for Her, Close Friend Claims
Four months after going public with their relationship, Rebel Wilson and Jacob Busch have split up. The 40-year-old didn't see Busch as the one for her. 
A friend of the "Pitch Perfect" actress shared with People that Rebel Wilson and Jacob Busch have officially split up only four months after they let the public on their relationship. 
After going on many dates, Wilson eventually came across the 29-year-old, but as it turns out, he wasn't the one for the actress either, and they have moved on to the single life.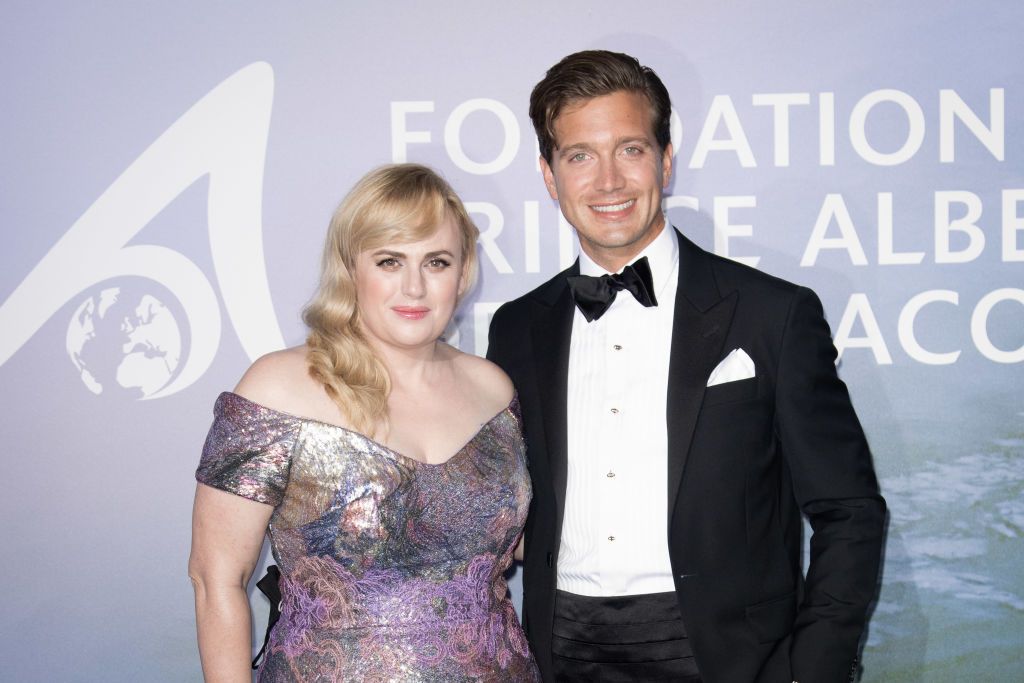 ALL THE SINGLE LADIES 
With an 11 year age gap between Wilson and Busch, it seemed as though age was just a number as the two flourished in their relationship. Posting on social media about their trips, Wilson wasn't afraid to let everyone in on the romance. 
Unfortunately, this love didn't last, and the actress and her beau broke things off. Wilson's close friend revealed why the two couldn't make it work, saying: 
"Jacob was an amazing guy but just not the one for her long-term." 
BACK ON THE MARKET
Busch and Wilson didn't have a nasty breakup, but the "Bridesmaids" actress announced that she was back on the market in an Instagram post where she showed off her slim figure in a tight denim dress. 
[Wilson is] focusing on her first major drama, "The Almond and the Seahorse," together with her dog grooming reality competition "Pooch Perfect". 
Using #single-girl-heading-to-Super-Bowl on her post, Wilson made it clear that she was no longer on Busch's arm but doing life independently. The actress has no regrets and is looking towards the bright future ahead of her. 
DATING AROUND
Wilson will have no trouble heading back into the dating game with all her experience before falling for Busch. The actress shared that before her year of health came her year of love, she searched for the right one. 
With a supportive boyfriend at her side, it made the transition to a healthier lifestyle much easier for Wilson. She revealed that two started dating before her weight-loss journey and came to a realization saying: 
"So, goes to show you ladies you don't have to be a certain size to get a boyfriend!"
60 POUNDS LIGHTER
After losing 60 pounds over the last year, Wilson is looking and feeling better than ever. Despite her recent breakup, the actress has plenty going for her, which keeps her busy and motivated. 
Focusing on her first major drama, "The Almond and the Seahorse," together with her dog grooming reality competition "Pooch Perfect," Wilson has plenty of projects to invest her time and energy in. 
Wilson has shown her fans her resilient and strong side over the last few years, proving that there is very little that can stop her from getting what she wants. 
Regardless of the disappointment of her relationship with the handsome Busch not working out, fans are excited to see what 2021 holds for the actress and what she will be bringing to the table.