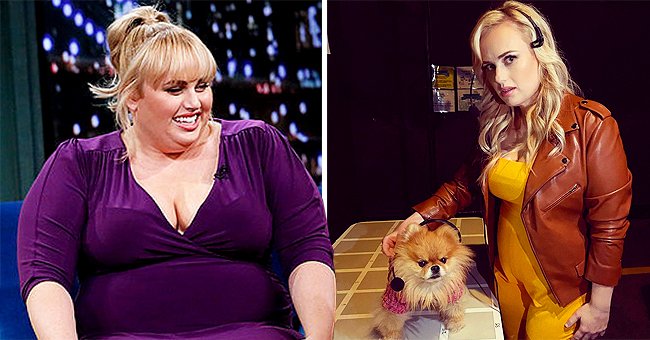 Getty Images/Instagram/rebelwilson
Check Out Rebel Wilson's 60 Lbs Weight Loss as She Poses in a Yellow Jumpsuit & Leather Jacket
Rebel Wilson looks fantastic in a new Instagram snap, wearing a yellow jumpsuit. The actress shared the photo while on her new reality dog competition series, "Pooch Perfect."
Rebel Wilson is hard at work for an upcoming reality TV series. She's shared a cute photo from the show's set, wearing a yellow jumpsuit and a brown leather jacket.
With her blonde hair styled in loose curls, the "Pitch Perfect" star showcased a very natural make-up look with a pink lip. The 40-year-old wore no visible accessories, making the bright jumpsuit the center of attention.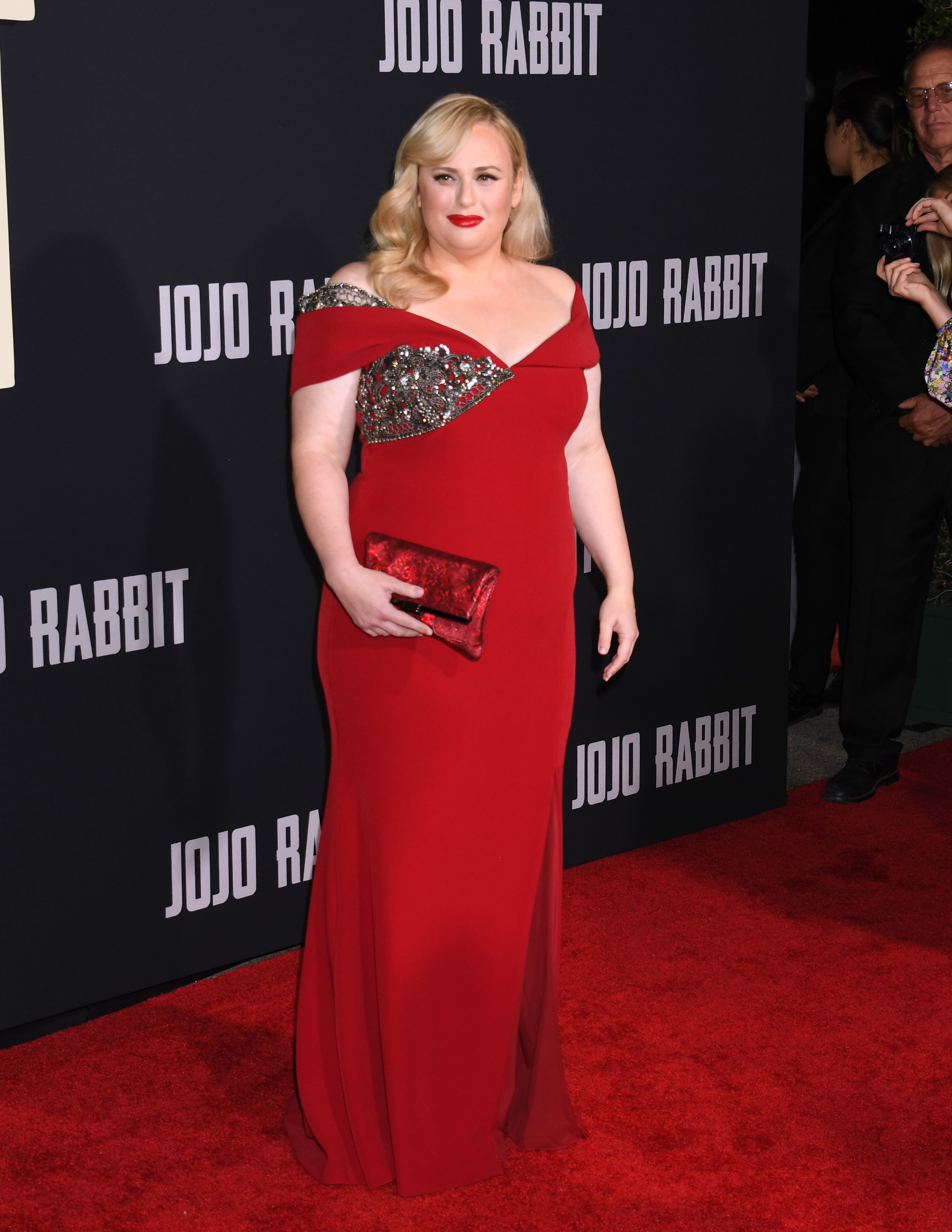 Rebel Wilson at the premier of "JoJo Rabbit" in Los Angeles, October, 2019. | Photo: Shutterstock.
Wilson yet again allowed her comedic nature to shine throw, by posing with a puppy dressed in a pink jersey. Both she and the puppy wore headsets, as Wilson alluded to the dog fulfilling the role of the floor manager while filming through her caption:
"FM's! Bestie Floor Managers! #Puffy #PoochPerfect @lisavanderpump."
Speaking on "The Morning Crew With Hughesy, Ed, and Erin," the comedian joked about turning into a bit of a selfie monster since her spectacular 60 lbs weight loss, adding she might need to reel it in a bit.
Animal lovers will get to watch the "Isn't It Romantic" actress present the new series, which pits dog groomers against each other to compete for a cash prize. Wilson presented the Australian version of the show, which originated in the UK.
2020 also saw Wilson put her name towards the Australian Theater's scholarship program.
The "Cats" performer will be joined by judges Lisa Vanderpump, celebrity dog groomer Jorge Bendersky and veterinarian, Callie Harris. Bendersky's clientele reportedly includes Diddy, Gisele Bundchen, and Ralph Loren.
Wilson recently shared with Australia's Morning Show Crew how surprising she found it that people were suddenly treating her differently since shedding a huge amount of weight, as she explained:
"Now that I'm in good shape, people to carry my groceries to the car and hold doors open for me."
The superstar reached her goal weight of 165 lbs in November last year and has generated a lot of attention around her, which she finds odd considering there are so many other important issues in the world.
The Australian native outlined her weight loss goals in May last year, where she announced plans on Instagram to reach 165 lbs and a desire to produce one of her movies.
She got frank about the unhealthy habits she had developed over the past 20 years of her life and marked the year she turned 40 as the turn-around point in making better decisions for her health.
Last September, Wilson also began sharing moments shared with her boyfriend, Jacob Busch, on her social media. Busch has proven to be a perfect motivator for Wilson, as he happily joins her in her many activities to stay fit and healthy.
2020 also saw Wilson put her name towards the Australian Theater's scholarship program, where Wilson started the Rebel Wilson Comedy Commission. It's an initiative that supports aspiring comedy writers at her old drama institution.
Please fill in your e-mail so we can share with you our top stories!