Lyssa Chapman Praises Her Dad Duane 'Dog' Chapman's Fiancée Francie in a Sweet Birthday Message
In a sweet birthday post dedicated to her father, Lyssa Chapman described the bounty hunter as an incredible father while also honoring his beautiful fiancée, Francie Frane.
Lyssa Chapman was sure to pay tribute to her dad, Duane "Dog" Chapman, on his recent birthday celebration. This she did while also honoring his fiancée Francie Frane.
Taking to Instagram, Lyssa shared a picture of herself posing alongside Duane. The father-daughter duo appeared to be in the best mood as they flashed charming smiles at the camera.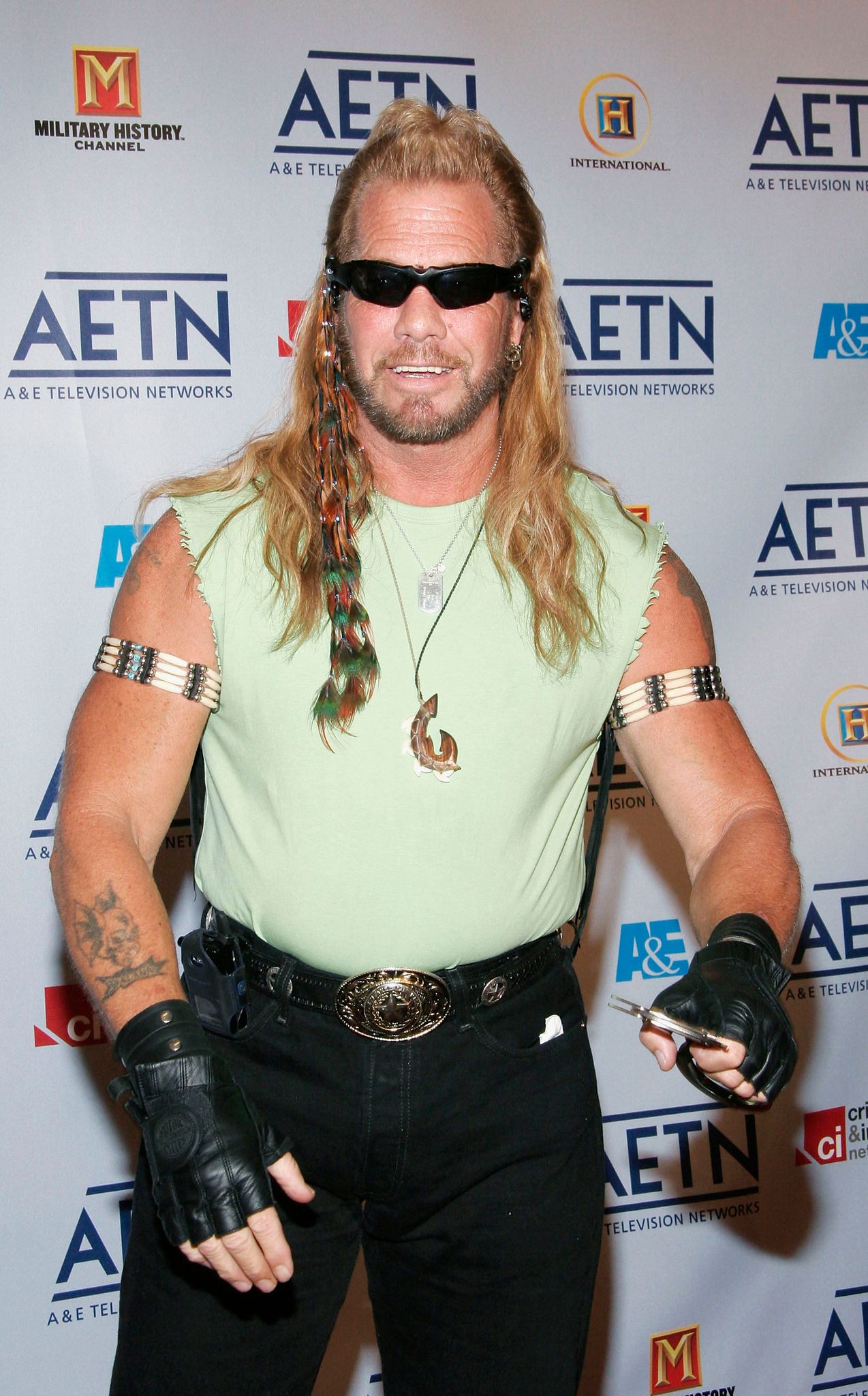 Accompanying the heartwarming photo was a caption wishing Duane a happy birthday. Lyssa described him as the best dad and grandpa while noting that she and her daughters are lucky to have him in their lives.
Lyssa also pledged love to the older man, adding that she would always be amazed by his beautiful stories. The doting daughter concluded the touching note by paying tribute to her dad's fiancée. She sweetly wrote:
"It's been a rough two years, and I'm so glad you found happiness again. I love you Dad. -Love your FAVORITE child. 😊 @franciefrane"
The heartfelt message garnered attention from fans and followers as they trooped to the comments section, gushing over the post and leaving sweet birthday wishes as well.
The couple got engaged in May 2020, only ten months into their romance.
Lyssa's recent tribute to her dad's fiancée is not the first time she is showing love to the older woman. Shortly after Frane and Duane got engaged last year, the doting daughter shared a sweet post welcoming Frane to the family.
Describing her first time meeting Frane, Lyssa revealed that they got along well. She also noted that her father had made some lifestyle changes because of his new relationship.
In June 2019, Duane suffered a terrible loss when Beth, his wife of 13 years, passed away from cancer. However, rather than wallowing in grief, he opened up his heart and soon found love again.
A few months later, he and Francie Frane started a romantic relationship. The couple got engaged in May 2020, only ten months into their romance.
While some get to experience true love only once in their lifetime, Duane is lucky to have a second chance at happiness. With genuine love from Frane and his kids, life couldn't get better.