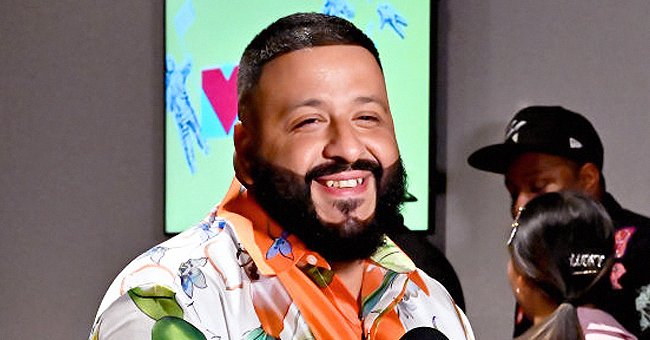 Getty Images
DJ Khaled Enjoys Daddy Duties in a Sweet Video as He Plays with Adorable Sons Asahd & Aalam

DJ Khaled and his mini-mes warmed thousands of hearts on the internet after the star dad shared a lovely clip of them having their fill of playtime.
Music maker DJ Khaled and his little sons were an absolute delight on Instagram as they pulled at fans' heartstrings, playing around in a garden and enjoying a sweet time together.
The clip opened with DJ Khaled's first child, Asahd, running towards the camera and laughing loudly. As he made an escape, his dad came advancing with Aalam in his arms.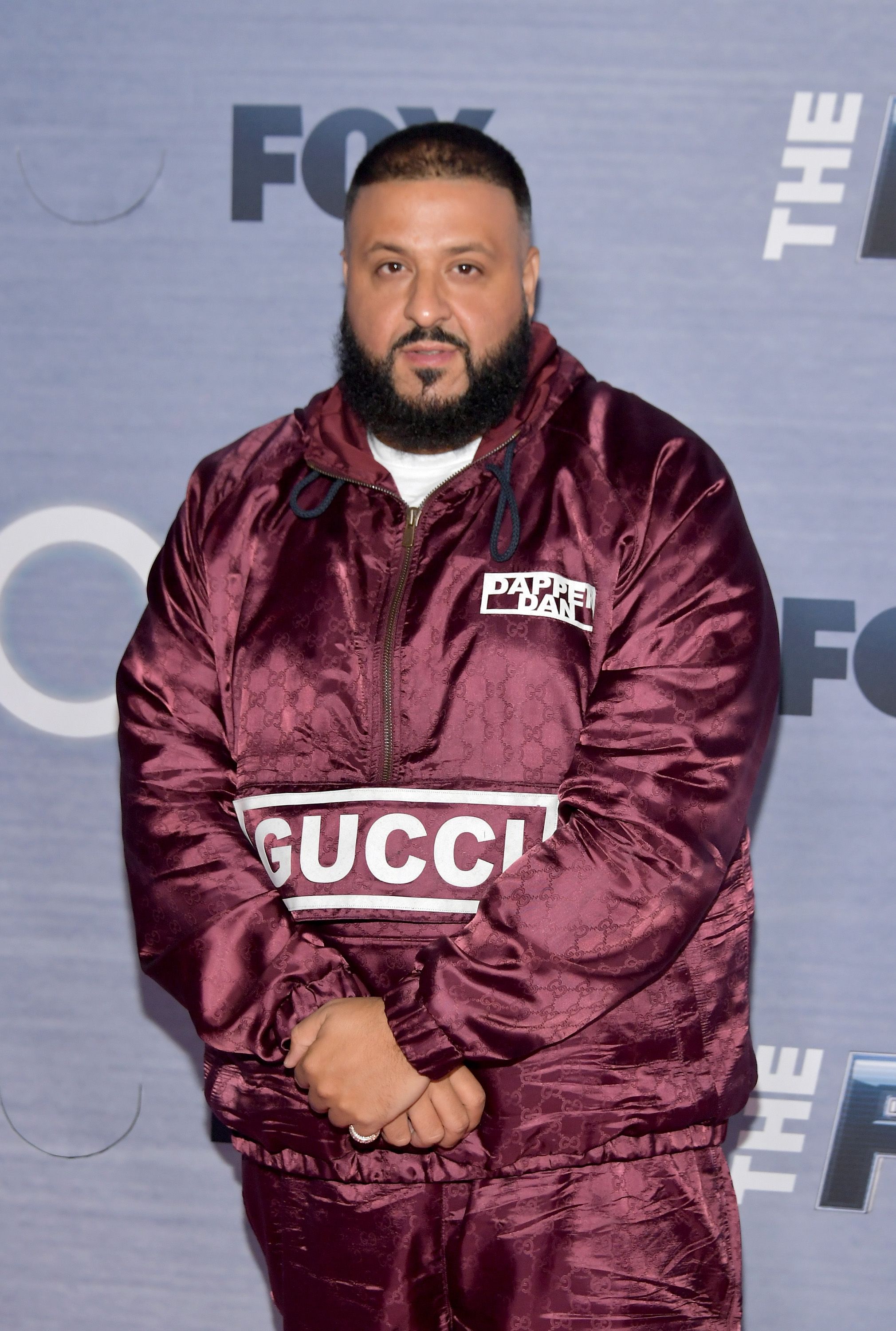 DJ Khaled at the season finale viewing party for Fox's "The Four" at Delilah on February 8, 2018 in West Hollywood, California | Photo: Getty Images
When the star DJ finally caught up with his first son, he playfully pushed him with Aalam's little feet and toppled him to the floor like they were in a wrestling match.
The trio looked stylish in their cool T-shirt and shorts outfits while they enjoyed their family time. Towards the end of the video, the music star placed a kiss on Aalam before placing him in a soft plane. He captioned the post:
"My boys! ASAHD AND AALAM! Love you so much! Every day fun day!"
Once in an interview, the award-winning DJ opened up that he always wanted to become a father. DJ Khaled noted that most of his adult life centered on talks about parenthood.
And now that he has kids, he has been basking in the joys of fatherhood. The music mogul made it known that he and his wife, Nicole Tuck, were blessed with good kids.
The star dad shared that Asahd never had to go a corner for being badly behaved because he always made sure to obey instructions. The doting father added that he was the fun parent while his wife was the structural one.
Last March, after Asahd's pre-school declared that every kid studied from home, Tuck got creative. She attended her son's Zoom classes for a while before devising a more ideal way for him to study.
The star mom converted one of their guesthouses into the semblance of a pre-school classroom and brought in seven other kids from other families and two teachers.
She noted that so far, the learning condition has improved, and Asahd also tasks her and DJ Khaled with some study duties. At bedtime, he makes his parents read him ten books.
While Asahd keeps advancing with his academics and daily growth, little Aalam is gradually learning to walk. The toddler joined his famous family last January and has since stolen admirers' hearts.
Please fill in your e-mail so we can share with you our top stories!