8-Year-Old Girl Was Expelled from School after Saying She Likes Another Girl
An eight-year-old girl found herself in the news after her school in Oklahoma expelled her because she was crushing on her female classmate. 
In Oklahoma, a Christian elementary school kicked out one of its students, an eight-year-old second-grader after the latter told her classmate she had a crush on her. 
Speaking to reporters, the expelled pupil's mom, Delanie Shelton, revealed that on January 21, she received a call from the school, Rejoice Christian School, located in Owasso, just outside Tulsa.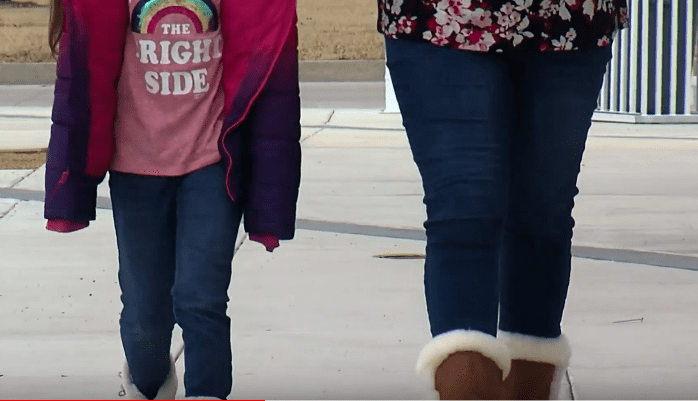 The school told her that she should come pick her daughter, Chloe, 8, following a playground incident. On getting to the school, the Vice Principal, Kelli Owens, questioned her about her thoughts on girls liking girls. 
Shelton told the principal that she believes it is okay for girls to like girls. She said her response surprised the Vice Principal, who looked disgusted. 
An 8-year-old student was kicked out of a Christian elementary school after she told another female student she had a crush on her, the mother says. https://t.co/lLjKlvC98V

— CNN (@CNN) January 30, 2021
Chloe's mom also said the school's principal, Rita Woolf, asked her where her daughter learned about such language and the word "gay." 
Shelton explained that many kids' television shows represent gay couples and that unless parents completely shelter their kids, such things are part of life. 
Pepin declined to comment on the matter publicly when approached by reporters.
Following the questioning, the school asked Shelton home and not to bring her back the next day. Chloe started sobbing on getting home, telling her mom what a teacher said to her. 
The little girl said a teacher told her the Bible says she could only marry a man and have kids with a man and that it is a sin for girls to like girls. The teacher further said such things are not in the Bible and are not okay in God's eyes. 
Chloe was crying and asking her mother if God still loves her. She also asked if she was wrong for feeling the way she does. Shelton was heartbroken about the situation and assured her daughter of God's love for her. 
She wondered why a school meant to teach about God's grace, love, and forgiveness, would make a child question God's love for her. To confound the loving mother more, she got a call from the school's superintendent, Joel Pepin, the next day. 
"My daughter was crying saying 'Does God still love me?'" 💔 https://t.co/QI1It3MpVI

— Out Magazine (@outmagazine) February 1, 2021
Pepin told her that the school would be ending their partnership with the Shelton family because their beliefs did not align with theirs. Hence, Shelton's 5-year-old son, Oliver, also had to leave. 
Shelton felt blindsided, betrayed, sad, and hurt by the development and could hardly believe it. Her pleas for a meeting were refused.
8-year-old girl expelled for telling another girl she had a crush on her, mother says https://t.co/ilMtxWXgh4

— Newsweek (@Newsweek) January 30, 2021
Pepin declined to comment on the matter publicly when approached by reporters, saying it is the school's policy to refrain from making public comments about students or families. 
Investigations revealed that the school's handbook cites sexual immorality and professing to be homosexual/bisexual as grounds for dismissal. 
An Oklahoma mother said she is now looking for a new school for her 8-year-old daughter after the girl was expelled from a private Christian school for having a crush on another girl.

https://t.co/kPC9maXTNF

— WNEM TV5 (@WNEMTV5news) January 29, 2021
Since news of Chloe's expulsion made the rounds, she has received support from many people from all over the United States, expressing their pride in her and assuring her of God's love for her.
Her mother has also enrolled her and her younger brother in a new school. The development brings to light the many issues members of the LGBTQ community still face despite the notable increase in its visibility in recent years, especially in Hollywood. 
8-Year-Old Girl Expelled From Christian School for Having Crush on Fellow Female Student, Mother Says https://t.co/hMhTuhLreN

— Inside Edition (@InsideEdition) January 30, 2021
Many prominent celebrities, including Elliot Page, Lil Nas X, Halsey, Brendon Urie, Janelle Monae, and many more, are openly proud and out and continually advocate for LGBTQ rights. 
The community's continuous visibility and push for inclusion are reflected in many societies today, and while there are still those against equality, things can only get better with time.