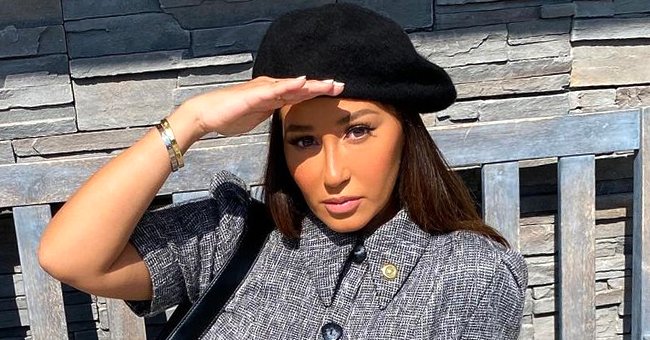 Instagram/adriennebailon
Adrienne Bailon Braves the Snow as She Exposes Toned Legs in a White T-Shirt Dress & Sweater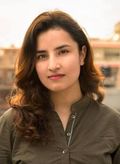 Adrienne Bailon did not let the cold stop her from flaunting her toned legs. The "The Real" co-host looked winter chic in an effortlessly casual outfit during a snowy outing, and fans are taking style notes.
As far as turning heads with an impeccable sense of style goes, "The Real" co-hosts are experts at it. Adrienne Bailon's fashion game is on a whole different level, and it seems like she can pull off any outfit, weather no bar.
Bailon recently showed off her effortlessly casual side in an Instagram post. Bailon looked like a snack in the snaps as she rocked a loose gray sweater with a white shirt underneath.
And that wasn't all. Bailon paired the outfit with white Alexander McQueen boots that retail for $665. She accessorized with large hoops and a big gold ring.
Bailon's wavy blond tresses framed her face as they hung loose towards her torso. "When Janice Huff tells you there's a snowstorm on the way... but you tryna [sic] be cute," she captioned the post.
Sometimes, looking good comes with goosebumps and shivers. Bailon was able to pull it off, but she does not recommend wearing no pants on a snowy day. She advised her fans to stay safe and warm.
It took some time for Bailon to realize that the greatest form of self-love is discipline.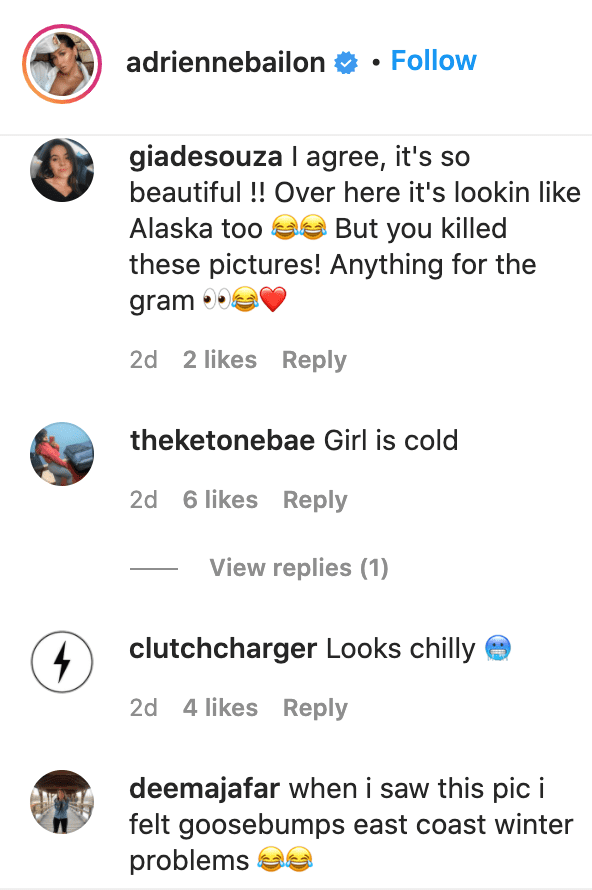 Fans' comments on Adrienne Bailon's post. | Source: Instagram/adriennebailon
Fans heeded her advice and said they were feeling cold just looking at the picture. "When I saw this pic, I felt goosebumps. [East Coast] winter problems," one of them wrote.
Either way, the "Cheetah Girls" star looked amazing. In 2019, she embarked on a weight loss journey and documented it on her Instagram. By May 2020, she had lost 20 pounds.
Bailon reached her breaking point before deciding to shed those extra pounds for good. She shared how she was finally able to lose weight in an Instagram post where she showed off her bikini body.
"Well, I made major changes like choosing to eat plant-based, changing my whole relationship with food & working out!"
In months that followed, Bailon continued sharing her progress. She drank plenty of water, did daily squats, rested well, and stayed away from food that did not do her good.
It took some time for Bailon to realize that the greatest form of self-love is discipline. Ever since that sank it, she has been worshipping her body and giving it all the love with routine and discipline.
Please fill in your e-mail so we can share with you our top stories!