Safaree Poses in Sweatshirt with His Daughter's Face Printed on It in Honor of Her 1st Birthday
Popular American-Jamaican rapper Safaree Samuels recently showed off a cool sweatshirt with his daughter's face all over it. The proud dad took to social media dedicating a heartwarming post to the little one.
Safaree Lloyd Samuels is a proud dad to daughter Safire Majesty Samuels. In celebration of her first birthday, the rapper is showing off a cool outfit in honor of the toddler.
Taking to Instagram, Samuels shared a photo of himself posing alongside Safire in a car. While the toddler adorably stared wide-eyed at the camera with a white bib around her neck, her dad's outfit could not go unnoticed.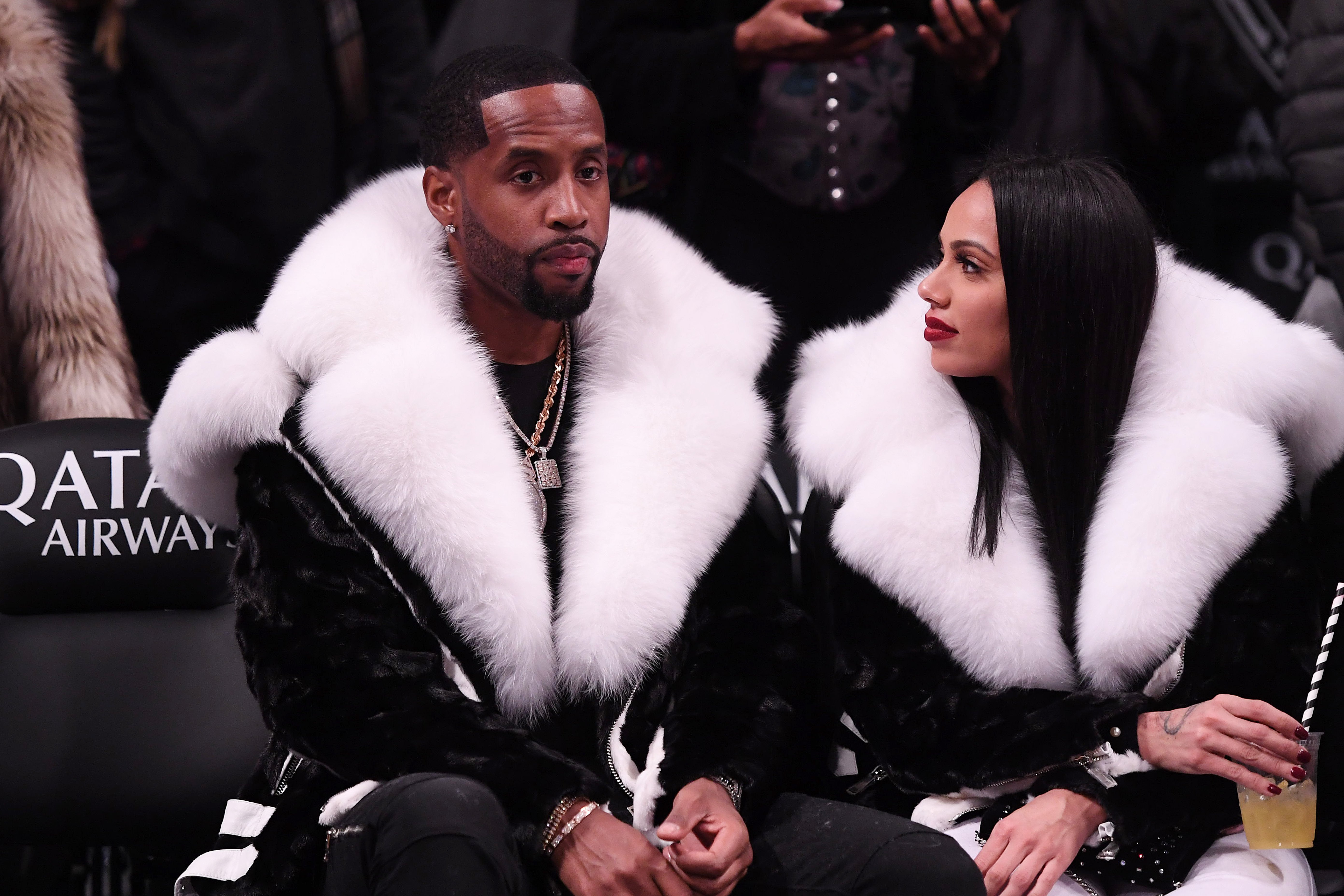 Alongside a Cuban necklace, the rapper donned a sweatshirt featuring pictures of his daughter's face. He rocked a pair of chic clear glasses while also sporting a stud diamond earring.
The father-daughter duo looked super adorable in the photo, which also gave glimpses at the blue sky. Samuels accompanied it with a sweet caption reading:
"The Big 1. Happy birthday Maje this pic was on Father's Day tho! ??."
As expected, the heartwarming post stirred up reactions from Samuels' 3 million-plus followers who took to the comments section leaving sweet birthday notes for Safire.
In a separate post, the doting dad gave fans a glimpse at the adorable moment Safire tried unwrapping a gift she received from the rapper.
Mena revealed Samuels previously told her he was against them having a second baby.
Clad in a lovely floral dress, the toddler tugged at a plaid wrapping paper with which her gift was wrapped. She would later get help from her dad who assisted in ripping off some parts of the paper.
The rapper shared the adorable clip alongside a caption where he proudly referenced Safire's mumblings in the video. His sweet caption saw him writing:
"She said her 1st response to me today while opening my gift to her!! what words did you hear?!? ?? @safiremajesty."
Samuels and his wife, reality star Erica Mena welcomed their beautiful daughter in February 2020, and ever since, the rapper has constantly shown fans how much he loves his little girl.
Though the couple kept their little one away from the public eye in the months following her birth, by May, Samuels could not help but show off a heart-melting bonding moment between him and the tiny tot.
Despite the rapper's unending love for his adorable daughter, he does not seem very receptive to the idea of having a second child with his wife.
Last month, Mena revealed Samuels previously told her he was against them having a second baby, his reason being that she got too big during her first pregnancy.
However, the rapper rose to defend himself, saying he would love to have another child but quickly added that he would prefer it to be via surrogacy.
Mena and Samuels tied the knot in a lavish 2019 wedding. Like every other marriage, the pair have their share of rough patches, but despite this, they keep on fighting for their love while doting on their beautiful baby girl.