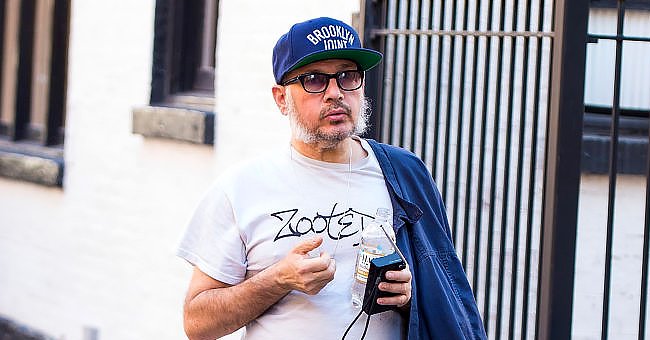 Getty Images
Ricky Powell, Hip-Hop Photographer & Beastie Boys Close Associate Dies at 59 — Details Revealed

Hip-hop photographer and honorary 4th member of the 1980s rock band Beastie Boys Ricky Powell passed away aged 59.
The famous hip-hop photographer who photographed the Beastie Boys, Rick Powell, has passed away at 59 from heart failure.
Powell got his start as a photographer when Ad-Rock, from the Beastie Boys, had asked him to photograph their tour. The two had actually gone to high school together.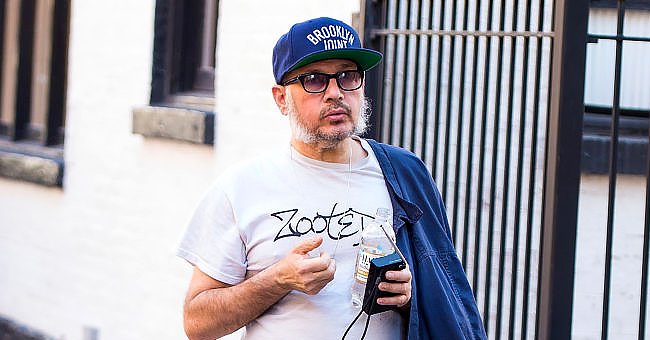 Ricky Powell pictured walking in Greenwich Village, 2017, New York. | Photo: Getty Images
He was named the honorary 4th member of the rap group as he was around them so much. The Beastie Boys even had a lyric in their song "Car Thief" with his name to honor him.
His relationship with the group saw him become a photographer for Def Jam label. He worked with artists such as Public Enemy, LL Cool J, and Eric B & Rakim. In a tweet, QTip honored the late Powell:
"Rip 2 my man Ricky Powell. So NYC official... the parties when he would rock the slides.. the jokes and most importantly his capturing of life."
The famed hip-hop photographer did not only take photos of the hip-hop. He shot photos for many other celebrities, including Madonna, Andy Warhol, Jean-Michel Basquiat, and Keith Haring.
His resume includes having his photos published in a few notable outlets including, Rolling Stones, TIME, The Village Voice, The New York Times, and The New York Post.
He shot some of the most iconic photos of the 80s and 90s hip hop scene in New York.
Powell was an author too. He wrote four books "Oh Snap! The Rap Photography of Ricky Powell," "The Rickford Files: Classic New York Photographs," and most recently "The Individualist," which are collections of his photos.
His manager and business partner Tono Radvany confirmed his death to Complex and shared that he was an extraordinary man. Radvany said to the outlet:
"I just want to let everybody know he was a very special man, and he will be sorely missed."
The photographer recently turned towards him for his documentary, "Rick Powell: The Individualist," which came out last year.
The documentary is about him, his career, and how he shot some of the most iconic photos of the 80s and 90s hip hop scene in New York. Check out the trailer here.
Powell described his own photography as "iconic" but "by accident." Powell is known to have captured photos that show the real sides to his subjects and hip-hop culture.
Many artists he worked with used his death to honor the late photographer and share some of his work. He may be gone, but his memory will live on in all of the images he captured.
Please fill in your e-mail so we can share with you our top stories!