Cookie Johnson Posts Cool Throwback Pics as She Celebrates Birthday of Family Friend, LL Cool J
Basketball legend Magic Johnson's wife, Cookie Johnson, recently dedicated a sweet birthday post to their long-time family friend, rapper LL Cool J for his 53rd birthday.
On January 14, the legendary rapper LL Cool J celebrated his 53rd birthday. His old friend, Cookie Johnson, the wife of basketball legend Magic Johnson, took to Instagram to celebrate with him. She posted throwback pictures and wrote:
"Happy Birthday @llcoolj ??! Hope you're enjoying a wonderful blessed day ????."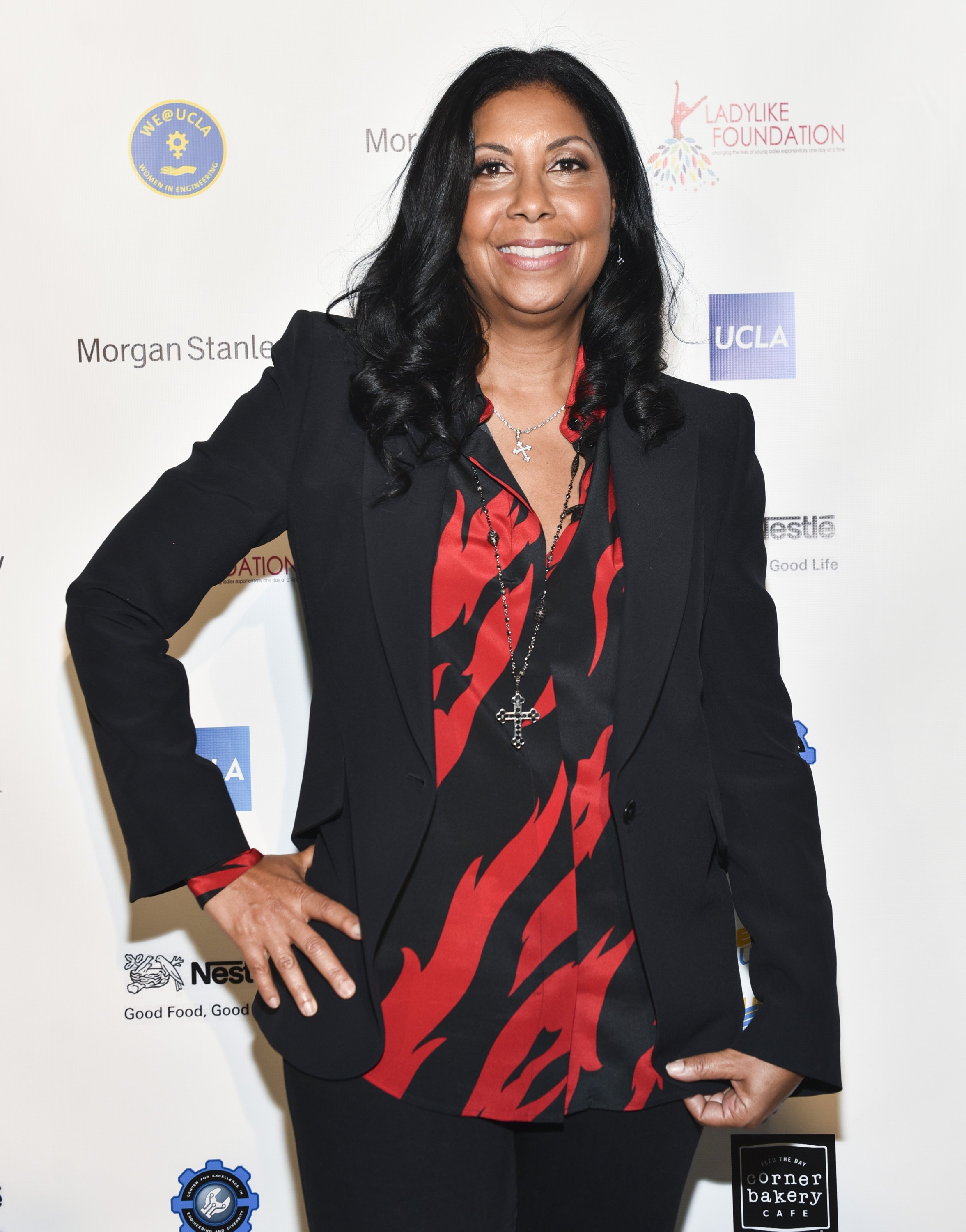 Cookie penned her sweet words alongside precious old photos from way back, featuring both her and her husband, Magic, and the birthday boy, LL Cool J, with his wife, Simone Smith.
In the first throwback photo, the merry group of four stood together on a carpet at an event. All dressed up in the funky theme of the day except Cookie. Cool J, Simone, and Magic were clad in baggy, colorful clothes typical to those of that fashion era.
The second throwback snap Cookie shared seemed to be a more recent one. Again, the four were at an event together, all dressed up and looking as charming as ever.
Hours after Cookie's dedicated birthday post, Cool J and his wife, Simone, responded in the comments, joining many of Cookie's fans and followers in celebrating the rapper's new age.
[Simone and Cool J] share an inspiring love story worth telling and have beaten many odds, including cancer. 
Birthdays, anniversaries, and whatnot, the Smiths and the Johnsons have been friends for a long time. With every celebration or special day, Cookie has done her part in being a wonderful friend.
Last August, when Simone and Cool J celebrated their 25th year of being husband and wife, Cookie hurried off to Instagram with yet another dedicated celebratory post. She posted a beautiful snap of the merry band of four and captioned:
"Happy 25th wedding ? Anniversary @sislovespurple @llcoolj! Praying God's continued blessings on you two and many, many more ?."
Simone and Cool J's special day came 25 years after they tied the knot in 1995. The husband and wife share an inspiring love story worth telling and have beaten many odds, including cancer. 
Simone recovered from cancer in 2004 with the help of doctors and support from her friends and family. Decades later, after being cancer-free, she and her husband were able to set out to sea on a lavish ship with their good friends, the Johnsons, in 2019.
With other celebrity friends like Steve Harvey, Rodney and Holly Robinson, Pete, and Samuel L. Jackson, they enjoyed their vacation on a magnificent yacht called the Siren.
Months later, in September 2019, Magic and Cookie celebrated their 60th birthdays with a lavish bash in St. Tropez. The extravagant soiree lasted for many days with friends and family.
The Johnsons and the Smiths certainly know how to have a good time together. Theirs is a friendship that has aged well like fine wine over the decades and is indeed a delight for fans to see.