Coco Austin Makes Hearts Swoon Pouring Her Curves into a Leopard-Print Dress & Matching Heels
Ice-T's wife Coco Austin (real name Nicole Natalie Austin) left fans breathless as she posed, pouring her ample curves into a tight leopard-print dress with matching shoes. 
Coco Austin has once again floored fans by showcasing her hourglass figure in a fitted, figure-hugging leopard print bodycon dress in two pictures shared to her Instagram story the other day.
Austin reposted the images from Stars_Ok on her Instagram story and has been wowing her followers with her incredible style and outfits. The buxom blonde is not shy to show off her bust and derriere.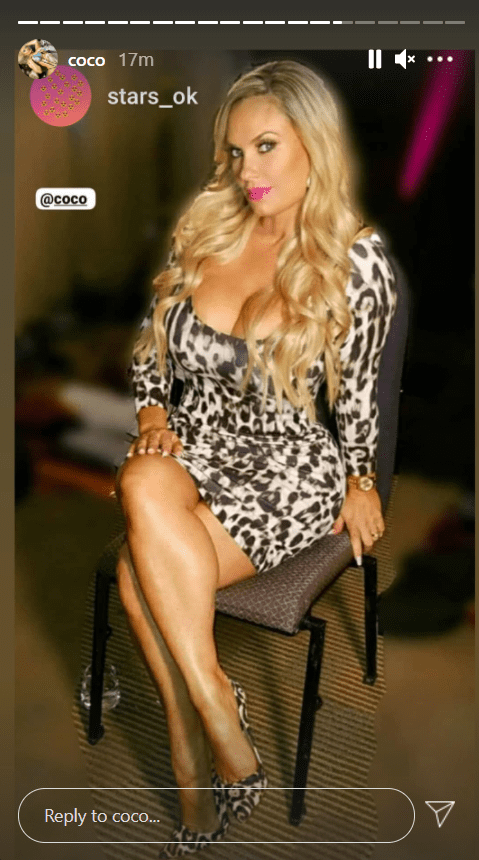 In the first image, Austin models in a mirror selfie, portraying the dress's length, her slender waist, and elongated legs. The material of the animal dress clings to Austin like a second skin.
The second picture shows Austin posing with a bird's eye view of her full cleavage and toned calves. Austin is well-known as a model and entered this competitive industry as a teen. She explained:
"I tried out at 14-years-old, Beverly Hills Studios. There was a contest and they were picking five people out of that."
Although Austin and her husband have a 20-year age gap, they are among the happiest A-List couples. They were married in 2005 after meeting on a music video set and immediately got along.
Besides their fur-children, Ice-T and Austin welcomed their first and only human daughter, Chanel, in November 2015. Chanel and her canine siblings are often featured on their proud momma's Instagram.
Ice-T has stood by his wife after she received backlash for breastfeeding their child as a toddler.
Before Austin married gangsta rapper Ice-T, she was relatively unknown, having only done a few modeling gigs and a 6-month stint on Playboy. After she became his spouse, her modeling career erupted.
Ice-T once said that it was Austin's teeth that he noticed first before the other well-endowed aspects of her physical appearance. The couple recently celebrated their 20-year anniversary and she gushed, saying:
"I cant believe its been 2 decades! Your one of the best things thats ever happened to me."
Ice-T has stood by his wife after she received backlash for breastfeeding their child as a toddler. Last year she came under criticism for nursing her daughter Chanel who was four-years-old at the time.
Several fans commented that it was weird that Austin was still allowing her daughter to suckle. On the other hand, other mothers praised her for sharing something so private with them.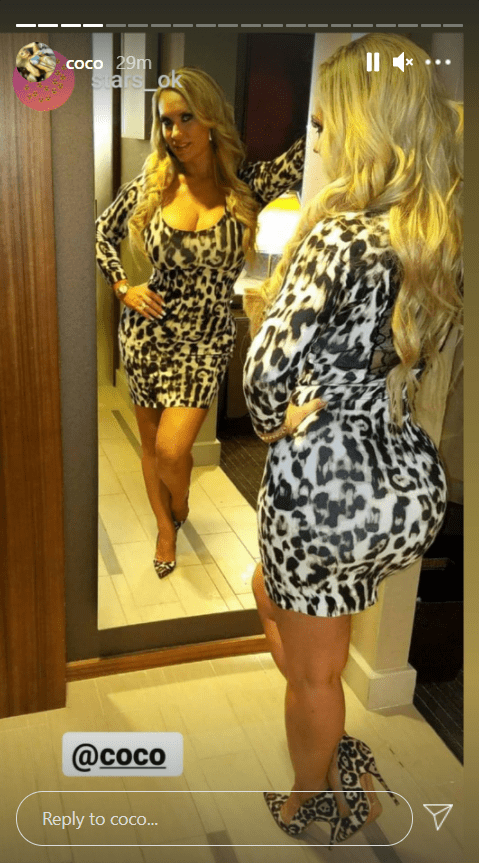 Ice-T also defended his wife, maintaining that she only did it to comfort their daughter and that they would wean her off it when she was ready. He also said that Chanel loved cheeseburgers and ate real food.
Austin is a doting mother to Chanel and a loving wife to her husband, but she is also an incredibly caring sister. She even stepped in to help demonstrate acroyoga with her sister Kristy in 2017.