Tiny Harris' Daughter Zonnique Posts Photos with Stepbrother Messiah Showing Their Strong Bond
Tiny Harris' daughter Zonnique took to Instagram to celebrate her stepbrother Messiah's 21st birthday. The singer proved the pair have a strong bond through a series of throwback photos.
Rapper Clifford "T.I." Harris' eldest son recently celebrated his 21st birthday, and he received so much love from his family, including his older stepsister, Zonnique Pullins, 24.
Pullins is the first child of T.I.'s wife, Tameka "Tiny" Harris from a previous relationship, but despite having different parents with Messiah, the pair are very close, having been raised in one big blended family.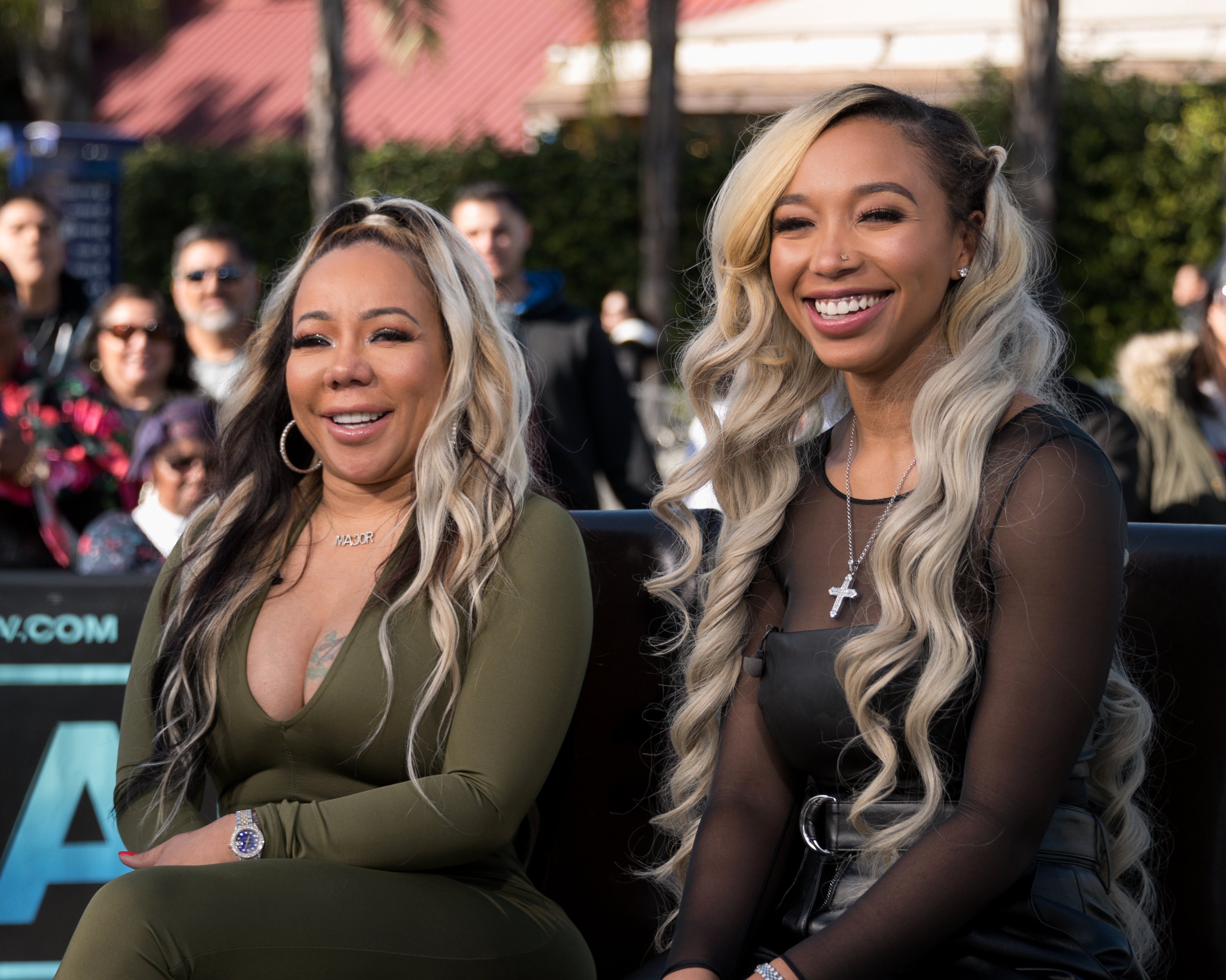 To mark Messiah's significant milestone, Pullins shared a few pictures on her Instagram story, showing how long she and her brother have been close while calling him her "big little brother."
One picture showed the step-siblings posing together as young kids while another featured the pair slightly older, seated on a couch with Messiah's arm affectionately rested over Pullins' shoulder.
A third picture showed Pullins and Messiah posing with T.I. The trio was dressed in fancy clothes with the "Rubber Band Man" rapper wearing a gray shirt and black jeans and Messiah wearing a black outfit with a cool royal blue jacket.
Pullins stole the show in that picture as she was dressed in a short turquoise dress with matching lipstick, and her long wavy hair was colored in a showstopping ombre blue.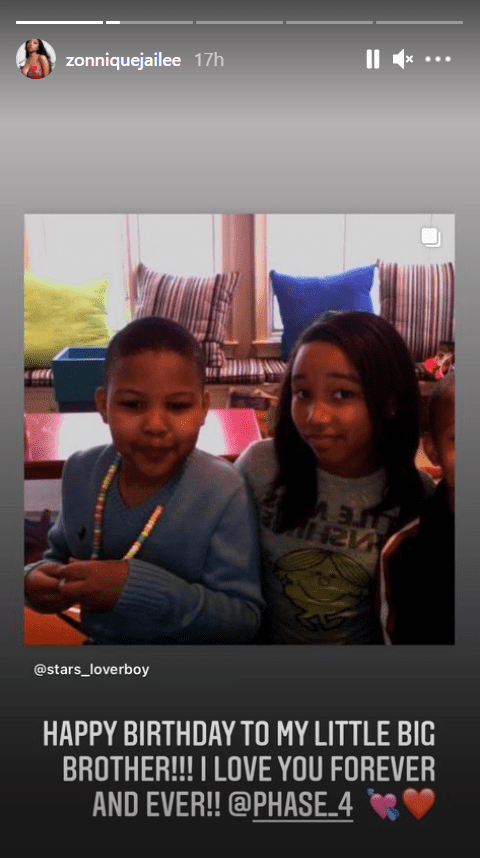 WHO IS MESSIAH HARRIS?
Messiah is the kid who changed T.I.'s life for the better. The rapper admitted that he was still selling drugs when Messiah's mom, Lashon Thompson, fell pregnant. The news prompted him to change his lifestyle and pursue his career in music.
T.I. has always been incredibly proud of his first child and gifted him with a car for his 14th birthday, urging him to step up and be responsible. Messiah hasn't disappointed and has a promising acting career with film credits like "The Trap."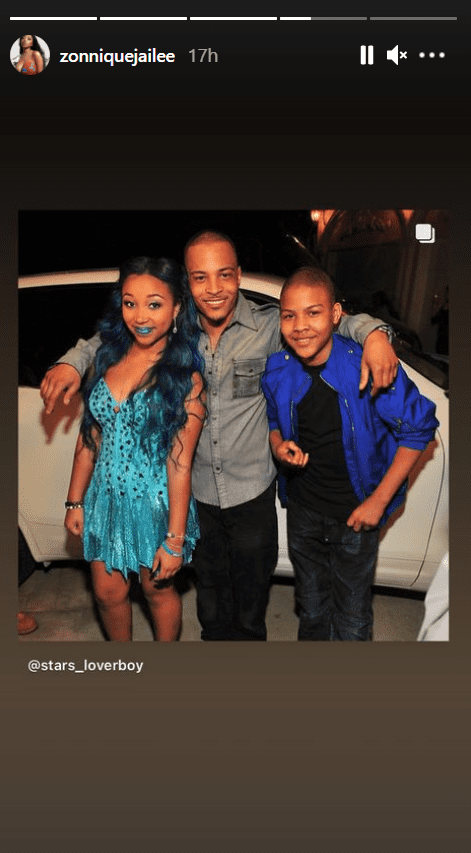 T.I. AND TINY'S CHILDREN BEFORE MARRIAGE
As many fans would have seen on T.I. and Tiny's hit reality series, "T.I. & Tiny: The Family Hustle," the pair have a large blended family with a total of seven children, four of whom are from their previous relationships.
Before starting their family together, Tiny had Pullins with her ex while T.I. had three children with two women. Besides Messiah, T.I. and Thompson share another son, Domani, 19. T.I. also has a 19-year-old daughter, Deyjah, with Ms. Niko.
BLENDING THE FAMILIES
T.I. and Tiny share their three youngest children, Clifford, 16, Major, 12, and Heiress, 4, who they've raised together with their older kids in a seamlessly blended family.
The family of nine, which fans have fallen in love with through their reality show and endless sweet moments on Instagram, are considered "family goals" because of how close-knit and loving they are towards one another.