Snoop Dogg's Daughter Cori Shows off Her Figure in a White Crop Top & Pants after Losing Weight
Legendary rapper Snoop Dogg's daughter Cori Broadus recently took to her Instagram page to show off her trimmed figure after quietly embarking on a weight loss journey.
Thanks to the novel coronavirus pandemic-induced lockdown, several celebrities took advantage of the stay-at-home period to embark on various fitness and weight loss journeys that were well-documented on social media.
While Cori Broadus may not have been as vocal about her weight loss journey as other celebrities, most of her followers caught a few clues with some of her rigorous workout videos uploaded to her page.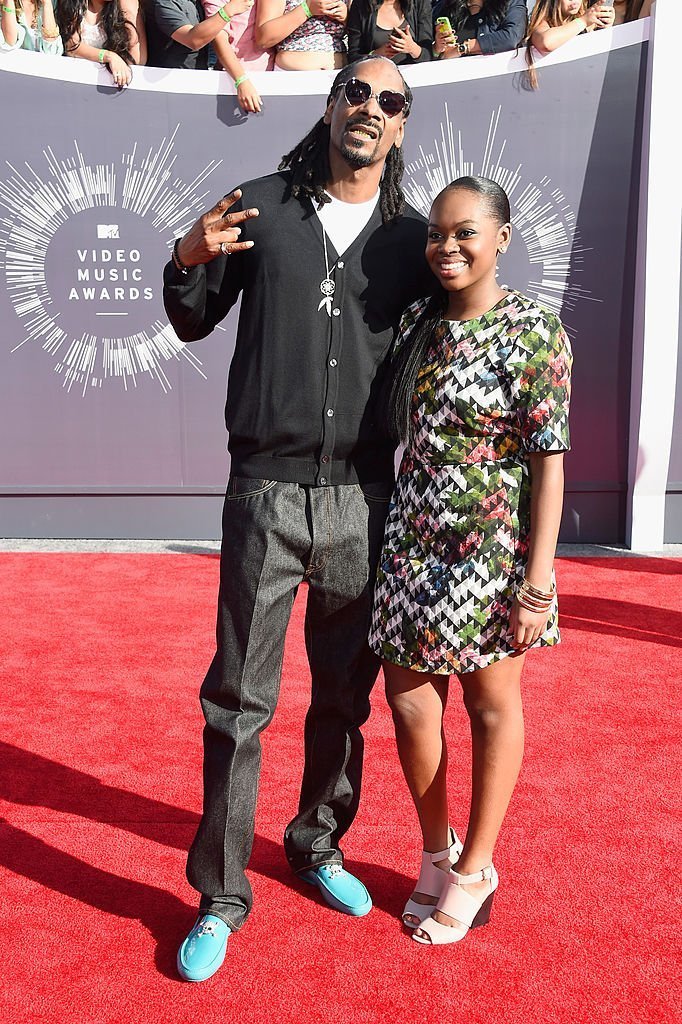 Cori recently shared new snaps showing off her trimmed body for those who were caught doubting. She wore an oversized checkered, button-up shirt over a tiny white vest with black sweatpants. 
Cori also tied a black do-rag on her head and accessorized the look with beautiful gold necklaces and her signature gold nose ring. She shared the photos alongside the caption:
"I'm not a boujee [sic] sweatpants and hoodie? @fashionnovacurve fashionnovapartner."
A simple swipe to the left reveals a second picture where the talented singer adorns a beautiful white smile as she flaunts ample cleavage and her slimmer tummy. 
Apart from working on her weight, she also spent a good part of last year working on her music career. Still only 21, Cori is steadily breaking out of her famous father's enormous shadow and making a name for herself in the music industry. 
Snoop Dogg also fathered a son, Julian, outside wedlock with a woman called Laurie Holmond.
In 2017, Cori launched her music career with singles like "Outside" and "Sittin' In My Room." That same year, she graduated from high school and made sure to dedicate the milestone to her loving parents. 
Cori is the youngest child of Snoop Dogg and his wife, Shante Broadus. The couple, who have been married for more than two decades, also share two other children, sons Corde and Cordell Broadus.
Snoop Dogg also fathered a son, Julian, outside wedlock with a woman called Laurie Holmond. The 49-year-old rapper has since ended the relationship with Holmond but continues to support his young son.
Despite being the youngest legitimate child, Cori is the most popular of Snoop Dogg's kids, thanks to her singing career and social media antics.
One of such times Cori sent social media into a frenzy was when she debuted her freshly shaved head in 2018. The bold look got her fans' admiration, and since then, she has adopted it as her signature look.
Cori is the perfect example of a big, black, and beautiful woman and the 21-year-old singer never shies away from reminding her fans of that with timely updates of hot new snaps.