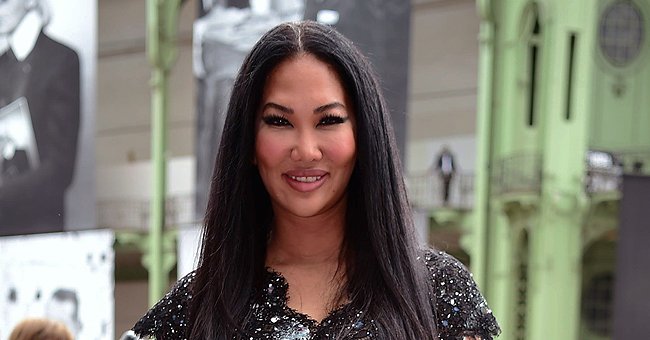 Getty Images
Kimora Lee Simmons Warms Hearts with a Selfie Posing with Her Beautiful Daughters Aoki and Ming

TV personality Kimora Lee Simmons melts her followers' hearts with an adorable new snap with her daughters, Ming and Aoki Lee Simmons — who look unbelievably alike.
Model turned fashion designer Kimora Lee Simmons is well known for her sophisticated taste and love for the good life. Still, nothing comes remotely close to her love for her children, and she dotes on them incessantly.
Quite early on, Kimora made the wise decision of integrating her daughters into her business world, which helped them spend more quality time together and develop a strong bond.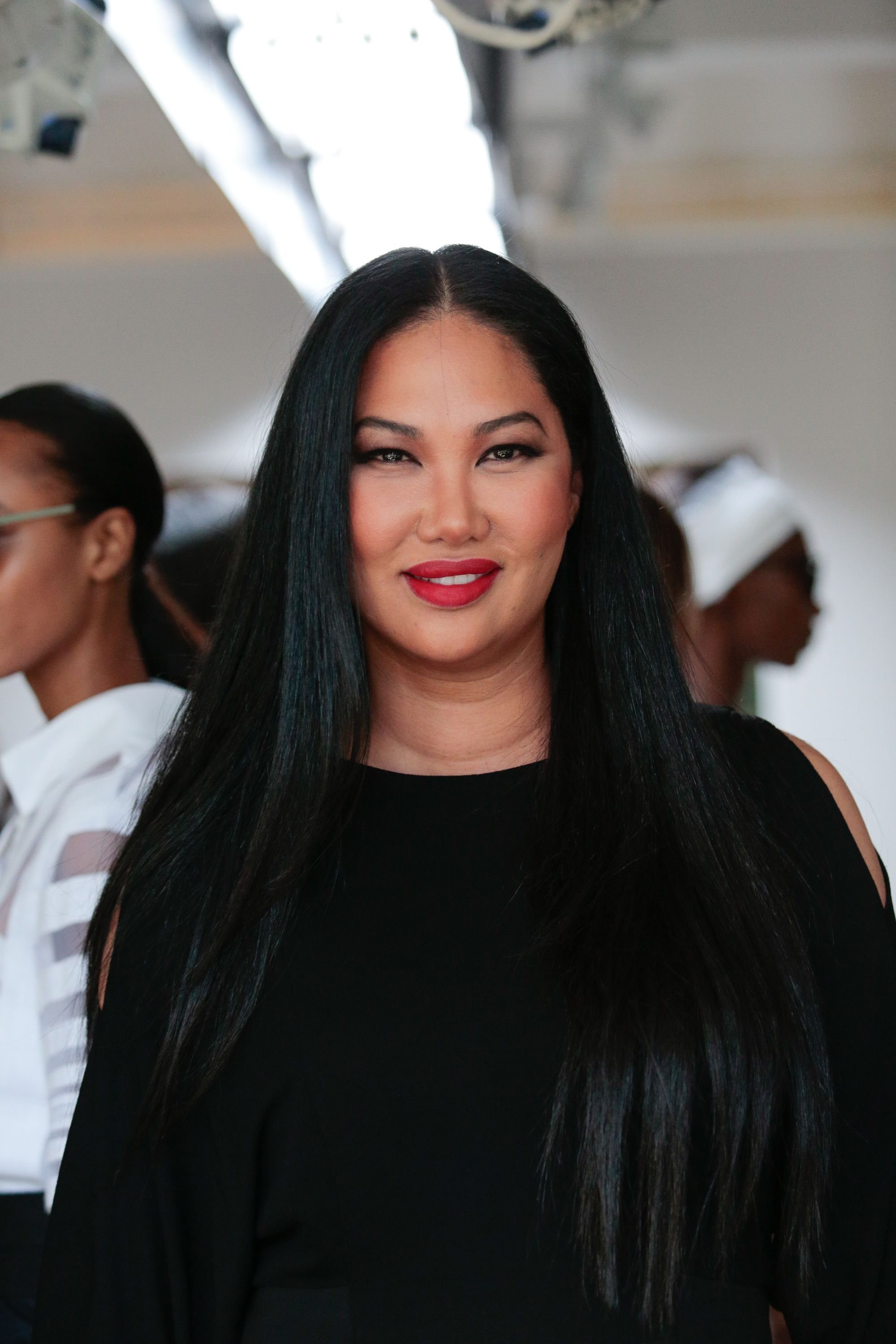 Kimora Lee Simmons during New York Fashion Week at The Gallery, Skylight at Clarkson Sq on September 14, 2016 | Photo: Getty Image
And the proud mom does not shy away from showing off her close bond with her daughters. She was recently at it again when she shared a cute photo of herself and her daughters hanging out together on her Instagram stories.
In the photo, the three ladies cozy up for a close-up selfie. Aoki and Ming can be seen posing beside each other, making it so easy to see how much they look alike.
Kimora and her daughters looked lively in the picture, and Ming added extra spice by pouting her lips. While sharing the image, the 45-year-old businesswoman tagged her daughters and left a pink heart emoji.
Kimora's nearly inseparable bond with her daughters has unavoidably led them to do a substantial amount of their growing up under the public eye with their mom's fans applauding each of their milestones, including charting their individual career paths.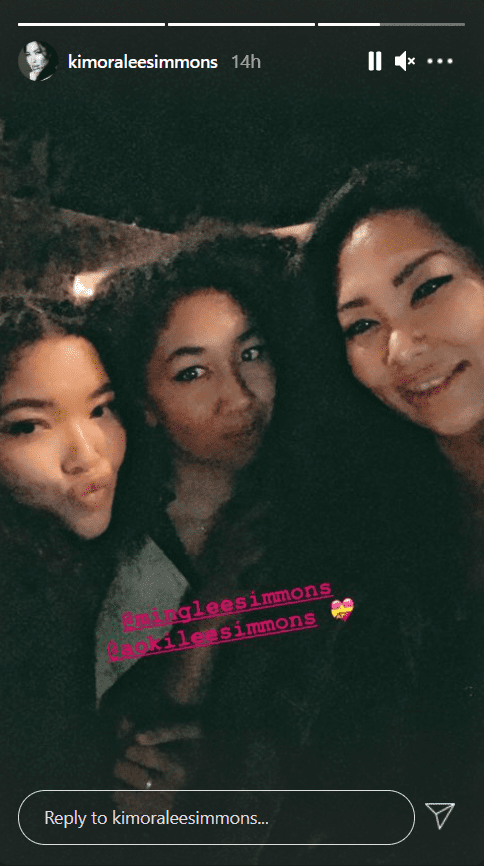 Kimora Lee Simmons posing for a selfie with her daughters Ming and Aoki | Photo: Instagram/kimoraleesimmons
In 2018, Kimora and her family jetted off to Europe to provide care to thousands of refugees seeking asylum in Greece.
In 2018, Kimora could not hold back her excitement as her oldest daughter Ming graduated from high school. She is currently attending college at NYU. Meanwhile, Aoki made headlines in 2019 when she got accepted into Harvard University at just 16.
Despite setting off in pursuit of their careers, they are still very much involved in their mom's business. In 2019, Ming and Aoki played a crucial role in relaunching their mom's Baby Phat brand. Ming reiterated her mom's confidence in them while speaking to Teen Vogue:
"My mom leaves it up to us, not to say that she doesn't do anything, but I think she knows that we got it."
While the two sisters are very much involved in the design and business process of Baby Phat, it is Ming that is keener to follow in her mother's fashionable footsteps.
But for Kimora, it is not all about fashion and business. She also involves her kids in her philanthropy. In 2018, Kimora and her family jetted off to Europe to provide care to thousands of refugees seeking asylum in Greece.
Apart from her daughters, Kimora also has two sons, Kenzo Lee Hounsou and Wolfe Lee Leissner. And in 2020, the businesswoman and her husband, Tim Leissner, adopted a 10-year-old boy named Gary.
With Aoki and Ming away in college, Kimora now has all boys at home for the first time. It would be interesting to see how she would choose to swing it with her boys when it comes to the family business.
Please fill in your e-mail so we can share with you our top stories!