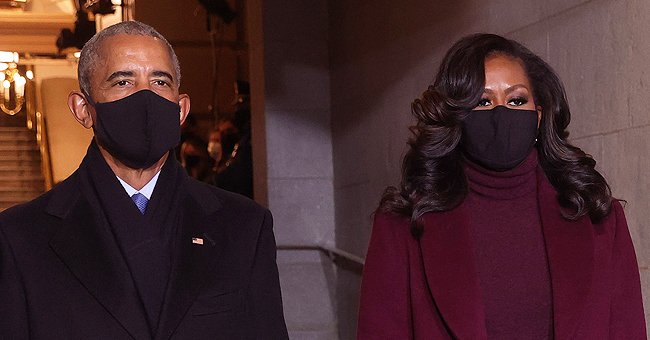 Getty Images
Barack Obama Shares His Thoughts on the Attention Surrounding Michelle's Inauguration Ensemble

Barack Obama has opened up about Michelle's unforgettable inauguration day outfit. During a surprise appearance at a book club meeting, the former president admitted he did not understand the internet's uproar about his wife's hair.
The MahoganyBooks-Very Smart Brothas book club recently held the January edition of their monthly meeting which surprisingly had former President Barack Obama in attendance.
There, Barack talked about things ranging from his new memoir, his time as the president, and a more recent event — his wife's iconic look at the inauguration of President Joe Biden.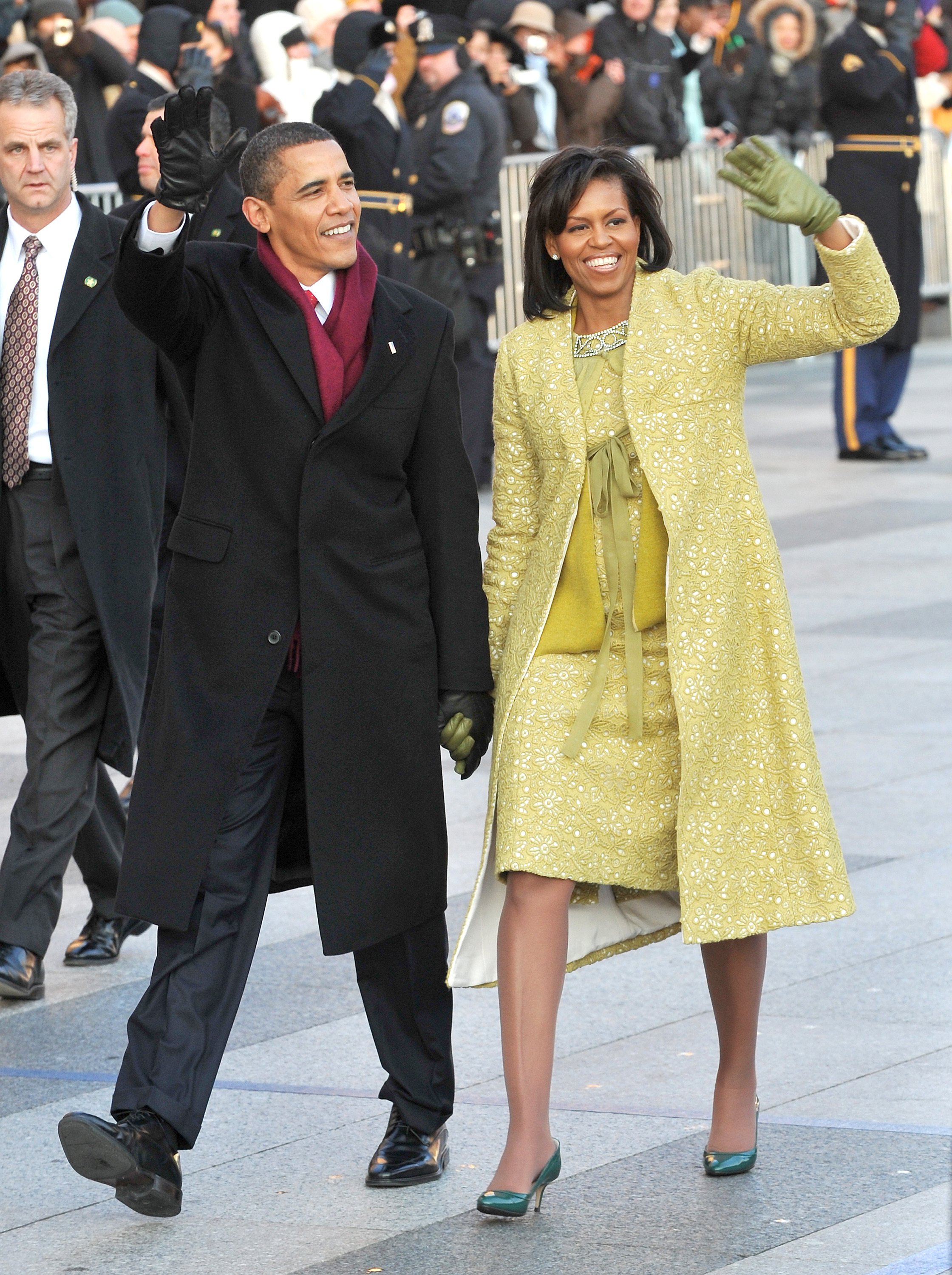 Michelle and Barack Obama during the inaugural parade in Washington, DC in January 2009. | Photo: Getty Images
On January 20, the former First Lady Michelle Obama stunned in an elegant burgundy monochrome ensemble that left millions of internet users raving and gushing.
Speaking about his wife's look, Barack admitted that he did not completely understand why social media users raved about Michelle's ensemble and hair. The former president recalled asking her:
"You know, I understand completely why you are a fashion icon…Was your hair different? 'Cause, it didn't look that different."
While Barack might not be able to grasp the internet's obsession with his wife's fashion style, he admitted to knowing that she looks better than him.
At the MahoganyBooks-Very Smart Brothas virtual meeting, he also talked about his 2020 memoir "A Promised Land" while answering a few questions from book club members.
Michelle first met her husband in 1989 when Barack was a summer associate at her law firm.
While the book chronicles Barack's early life through his time in the White House, the former president also talks about his marriage to Michelle and how his presidency caused a strain in their marriage.
In the book, Barack talks about how Michelle was under a lot of stress due to the pressures of being the first lady. Also, she often had to watch her husband put the country first.
However, once Barack's second term ended in 2018, the couple was able to reconcile their lingering differences, and now, they are undoubtedly happier than ever.
Michelle first met her husband in 1989 when Barack was a summer associate at her law firm. They would go on their first date a month later.
Two years later, on July 31, 1991, the couple got engaged at Gordan's Restaurant in Chicago, where they were having a celebratory dinner in honor of Barack, who had just passed his bar exam.
On October 3, 1992, Michelle and Barack tied the knot at a church in Chicago. This was followed by a reception at the South Shore Cultural Center where the couple had their first dance.
From there, they began their life as a married couple, with Michelle solidly supporting her husband through his political ambitions while also taking care of their two daughters.
Indeed not all heroes wear capes, and for former First Lady Michelle Obama, not only is she an epitome of grace, strength, and Black beauty, she is also an impeccable fashion icon.
Please fill in your e-mail so we can share with you our top stories!