Phoebe Dynevor's Mother Is a 'Coronation Street' Star — Who Is Sally Dynevor?
The most recent star of the show, Phoebe Dynevor is the daughter of Sally Dynevor, an established British actress. The talent in this family goes from one generation to the next.
Sally Dynevor, 56, is a well-known and beloved English actress, best known for her role as Sally Webster in "Coronation Street." What took fans of the recently famous Netflix series Bridgerton by surprise is who Sally Dynevor's daughter is.
Is that the protagonist of the series, which since its premiere last December has captured the attention of the public, Phoebe Dynevor is the daughter in real life of the award-winning actress.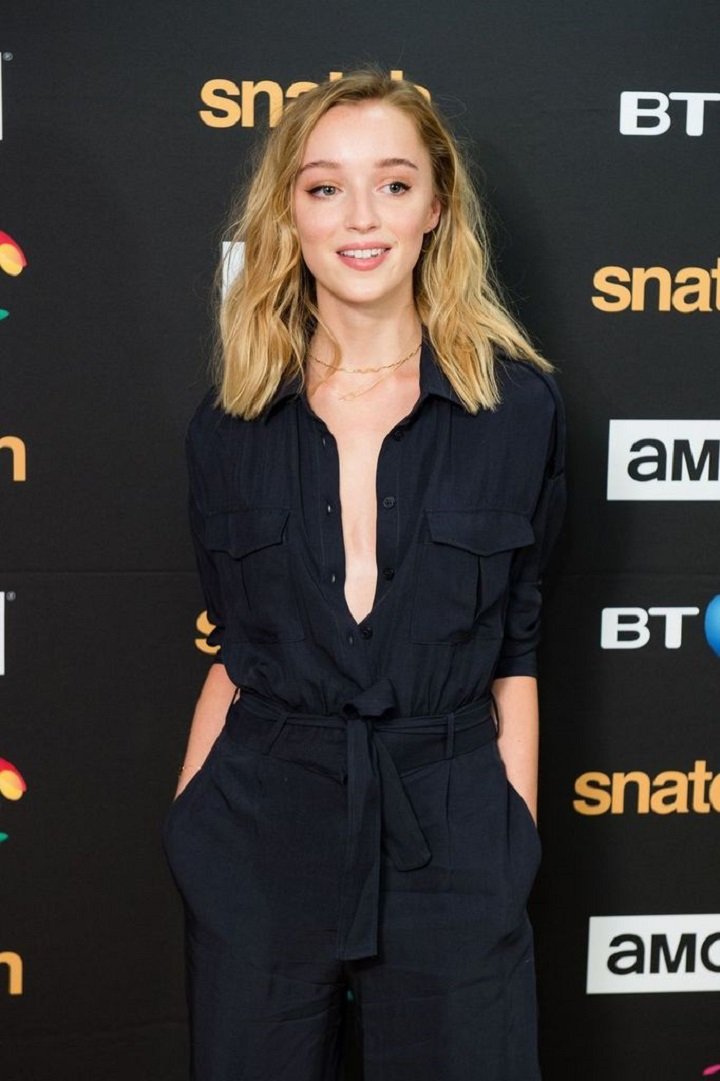 Sally Dynevor has been on the series "Coronation Street" since 1986, being one of the most beloved characters on the show. In 2009 she was six months out of production due to illness, returning in 2010 fully recovered.
For her portrayal of Sally Webster, she won a 2015 British Soap Award for Best Comedy Performance. Also in 2016, she won the British Soap Award for Best On-Screen Partnership with Joe Duttine.
BEGINNINGS IN ACTION
Sally Whittaker-Dynevor was born in 1963 in Middleton, United Kingdom, the daughter of Robert and Jennifer Whittaker. She began her acting career at the Oldham Repertory Theater and the Mountview Academy of Theater Arts.
In 1985 she appeared as a guest on an episode of the series Juliet Bravo, where she played Wendy Cunningham. She then got her chance to join the main cast of "Coronation Street."
MARRIAGE AND FAMILY
In 1995, Sally married Tim Dynevor, a Bafta-nominated scriptwriter for Emmerdale, in Trafford, Greater Manchester. The couple has three children: Phoebe Harriet Dynevor born on April 17, 1995, who has followed in her mother's footsteps.
In addition to the successful Phoebe, the Dynevor are also the parents of Samuel Charles R. Dynevor, who was born on March 10, 1997, and Harriet Fleur "Hatty" Dynevor welcomed in October 2003.
SCARY COINCIDENCE
In 2009 Sally's character on "Coronation Street" received the bad news that she had breast cancer. In the series, she chooses to tell about her illness only to her family on Christmas Eve.
Motivated by this situation, Sally decided to have a medical checkup and was shocked when she received the same diagnosis from her character. She for six months she withdrew from the series to dedicate herself to treating her, fortunately successful.
FANS REACTION
Phoebe fans are amazed to learn that the beautiful actress from today's favorite series, "Bridgeton," is the daughter of the beloved "Coronation Street" actress. The comments of amazement and praise do not stop growing on social networks.
"I'm actually shook that Daphne in Bridgerton is Sally from Corrie's real-life DAUGHTER. #Bridgerton #coronationstreet #Netflix" wrote a fan. "WAIT A BLOODY MINUTE. Daphne #Bridgerton is the daughter of Sally Webster off of Corrie?" wrote another.
PROUD MOTHER
Phoebe's mother has expressed her pride in the success of her daughter. She has said in an interview that her daughter decided to be an actress at the age of 12 or 13 and that she gave him her best advice to succeed.
The award-winning actress told her eldest daughter that she had to be disciplined, work hard to learn her dialogue. However, despite being very proud of her, she does not stop being a mother and avoids watching the sex scenes where her daughter intervenes.
ADORABLE HOUSE
The "Coronation Street" star has been closer to her fans in this time of the pandemic. In addition to being at her home in Manchester, spending the lockdown with her husband Tim and her three children, she has decided to share more of her life on her Instagram.
Her beautiful home is decorated in light, neutral colors, giving it a calm and relaxed atmosphere. Her kitchen has a farmhouse style and she has spent great times with her family cooking and making fun videos with her children.