'Bridgerton's' Phoebe Dyvenor Had to Fast-Forward Sex Scenes While Watching Show — Here's Why
"Bridgerton's" Phoebe Dynevor skipped through her sex scenes on the Netflix original, and for a good reason. The period drama was streamed by millions of viewers, making it one of the most-watched shows on the streaming site. 
Phoebe Dynevor, who plays one of the lead roles, Daphne, on "Bridgerton," has shared the reasons why she fast-forwarded through her sex scenes while watching the series. 
Speaking on "The Drew Barrymore Show," the actress was asked how she felt, knowing that the entire world would be viewing some of the intense lovemaking scenes in episodes 5 and 6 of the hit show.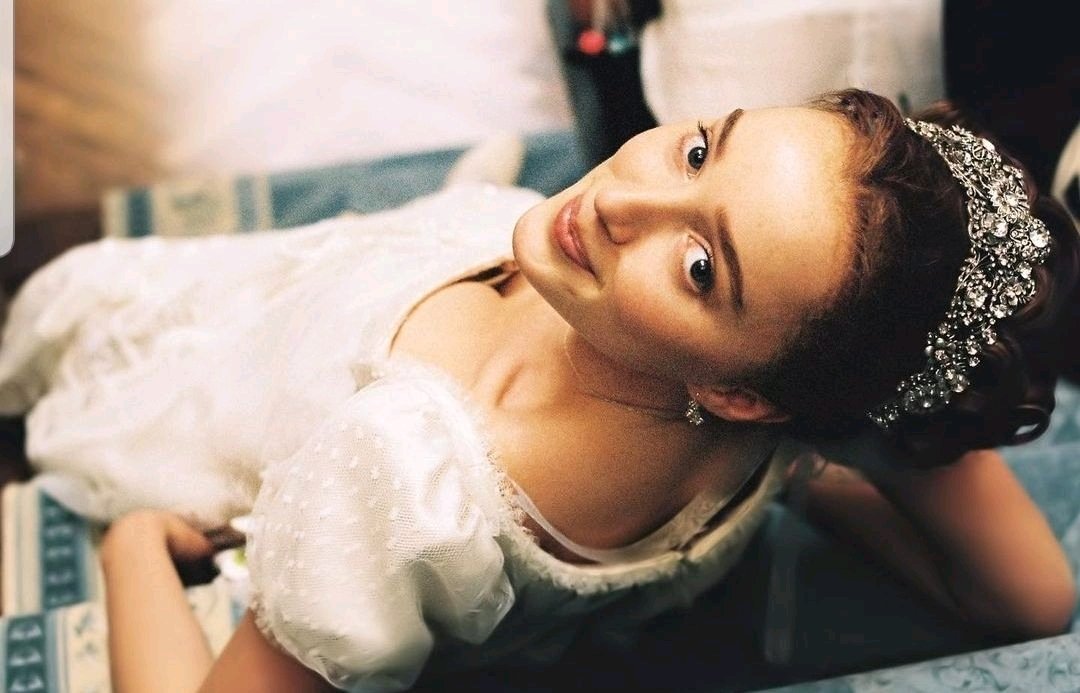 The 25-year-old responded that she already had difficulty watching herself on screen, but with "Bridgerton," it was even more difficult as she viewed the series alongside her entire family – including her grandparents!
As such, the "Younger" star was ready with the remote in hand to spare her grandparents from the sight of her in such a manner, as she did not want them to see her like that, adding:
"We were good, we got through it. It was PG-13 for my grandparents."
In fact, Dynevor's first scene she filmed was the infamous library scene between herself and co-star, Regé-Jean Page, who plays Daphne's husband, the Duke of Hastings. The scene involves Daphne receiving pleasure on a ladder in the library. 
Dynevor commended the show's intimacy coordinator, Lizzy Talbot, for creating a safe environment that made her feel at ease. She recalled rehearsing the scene for 6 weeks with her co-star, with whom she got along.
It's already proven to be a hit with the more than 63 million viewers who have downloaded it. 
"Bridgerton" is set in Regency, London, in the 19th century, and tells the tale of a young lady from an affluent family, seeking a suitor to be wed to, as Mayfair's marriage season begun. 
Amongst other things, the show, narrated by Julie Andrews in an olden-day style of "Gossip Girl," received acclaim for casting people of color who are on par with their white counterparts, which isn't typical of period dramas. Dynevor said: 
"Great people were cast in great roles. There is no one more "Simon" than Regé. It's perfect casting."
"Bridgerton" was adapted from Julia Quinn's best selling novel titled "The Duke and I," which forms part of a series of books in the same name. Quinn was, in turn, inspired by fellow author Jane Austin. 
Shonda Rhimes, creator of "Greys' Anatomy," was at the helm as Executive Producer. She worked alongside Chris Van Dusen, who is the creator of the show. 
"Bridgerton" is on track to become one of the streaming services' most successful productions. It's already proven to be a hit with the more than 63 million viewers who have downloaded it since it premiered on Christmas Day. 
Although there is no word yet of a season 2, Van Dusen's creative mind is already working overtime on how the story could progress. Coming from a family of 9, Van Dusen envisages creating storylines for each of Daphne's 7 siblings.