Nicola Coughlan Studied Acting at Oxford — Get to Know the 'Bridgerton' Star
The latest Irish sensation on Netflix is "Bridgerton" star Nicola Coughlan, and while she only became a household name in the US recently, she has a long story to tell about her road to success.
Period drama/romance series "Bridgerton" premiered on Netflix in December 2020 and it became an instant sensation, turning the members of its numerous ensemble cast into international stars.
34-year-old Irish actress Nicola Coughlan was among the lucky ones to be cast in this hit series, playing the character Penelope Featherington which undoubtedly will open every door for her in Hollywood in the near future.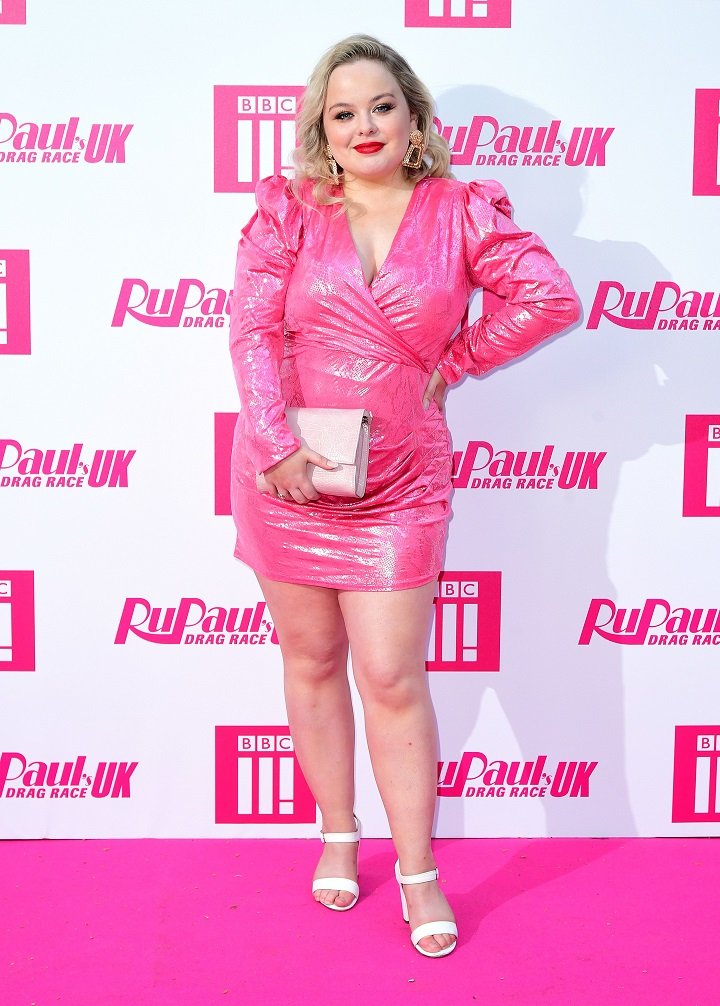 But it is far from an accident that put Coughlan in a privileged spot in the TV and film industry, since she started her career on the screen more than 20 years ago and was formally trained in two of the most prestigious drama schools in the UK.
Coughlan also has considerable experience as a stage actress, having acted in the theater since her early childhood in Galway, Ireland, where she started to cultivate a passion that grew to be a profitable career.
EARLY CAREER
Even though she started acting at the young age of 9, and attended both Oxford School of Drama and Birmingham School of Acting, by the time she was an adult she started to have trouble finding work as an actress for years.
As Coughlan shared in a recent feature for Netflix UK & Ireland, following her graduation showcase, she was nominated by a local newspaper as "one to watch," but the truth is that after that she was out of work for a long time.
In fact, as she recalled in an interview with Elle, during her twenties, Coughlan was nearly out of money most of the times, and she said that she used to be terrified that her card was going to be rejected if she tried to buy a coffee.
While she appeared in different TV series and did a lot of voice acting during nearly two decades, it was only when she landed the role of Clare Devlin in the comedy TV series "Derry Girls" that she finally started to make a living out of performing.
CAREER BREAKOUT
Starring on "Derry Girls" since its premiere in 2018, started a gradual rise to mainstream fame on the small screen that was complete by January 2021, when Coughlan is without a household name on both sides of the Atlantic.
In 2019, Coughlan reflected on how uncertain her life was only three years prior, when she took a big leap of faith by quitting her part-time job in her hometown to become a full-time actress in London.
"It's mad how much your life can change in such a short space of time so like don't give up on your dreams k?" Coughlan wrote on Twitter on August 12, 2019, captioning a photo of a "good luck" card that she took with her to the UK capital.
Even though Coughlan was already in her thirties when she was cast on "Derry Girls," Coughlan's character in the series is a teenager, something that is not strange to the actress, because of her petite frame and youthful looks.
On top of her "Derry Girls" fame, Coughlan was picked as a main character on "Bridgerton," the latest Netflix hit, and the first collaboration between the streaming service and Shonda Rhimes's production company Shondaland.
Coughlan, who was a fan of Rhimes's work as an author since her twenties, was thrilled to be chosen by her to play another teenager, the reluctant debutante Penelople Featherington on "Bridgerton."
CALLING OUT SHAMERS
Coughlan is very active and outspoken in social media, especially Twitter, where not only she regularly puts her sense of humor and her wisdom on display for her fans to enjoy, but she also calls out those who tried to shame her for her body.
In June 2018, months after "Derry Girls" premiered, Coughlan took to her Twitter profile to call out English critic Philip Fisher for commenting on her appearance (he called her character "overweight little girl") for a second time in a review.
The actress mentioned the British Theatre Guide, for which Fisher writes, in a tweet on which she criticizes Fisher for writing a review on her body instead of focusing on the play and the acting.
She also asked the publication why they kept supporting this writer who was allowed to fat-shame actresses in their magazine. In a subsequent tweet, Coughlan recalled Fisher calling her a "fat girl" in a previous review.