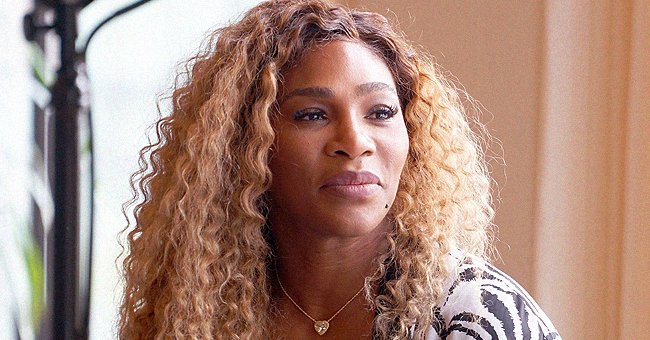 Getty Images
Serena Williams Wears a Pink Tutu as She Dances in a Workout Video to a Song Named after Her
Female tennis legend Serena Williams rocked some sweet moves mid-workout to a song named after her by an artist called Derek Pope in a post shared by her coach on Instagram.
Serena Williams dances to a song that references her in its title in a bright pink tutu-styled skirt in a post shared by her coach Patrick Mouratoglou two days ago, leaving fans excited.
Williams is the epitome of self-confidence as she busts out some epic dance movements in the middle of her exercise routine, utterly unfazed by the effort it must take to multitask.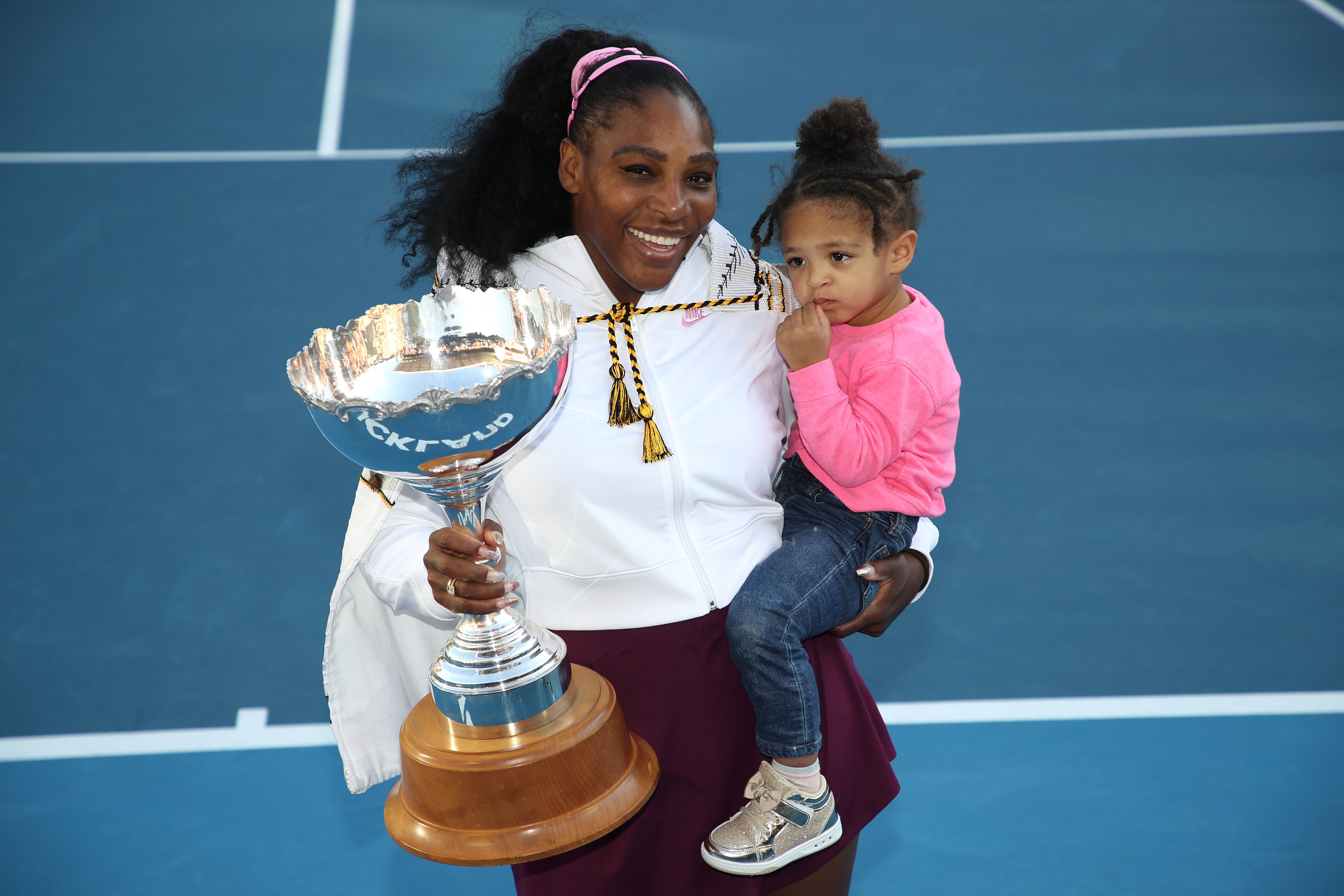 Serena Williams and her daughter Alexis Olympia at ASB Tennis Centre, 2020 in New Zealand | Source: Getty Images
The sports star is in the midst of training her arms before she stops to have a mini dance break. Williams is dressed casually in an over-sized black jacket and a bright pleated skirt.
She also has black leggings and sneakers that match the pink skirt. French tennis coach, Mouratoglou, humorously captioned the video of his client, saying:
"Imagine vibing to a song named after you."
This isn't the first time that the Olympics-gold medalist and mother to one has shown off her love of dancing. She has been filmed before breaking out in a little jig while in the middle of something else.
In another video posted to the athlete's Instagram, while training, she broke out into the choreography of Megan Thee Stallion's popular jam "Body," showing off her blue and pink Nike shoes.
Before the Australia Open, Williams had to quarantine in Adelaide and praised the country for their rigid COVID-19 rules.
On January 29, Williams took part in the A Day at the Drive tournament and her daughter Alexis Olympia Ohanian was there adorably screaming on the sidelines to support her mother.
Williams won the women's singles match against Naomi Osaska with a crowd of 4000 people attending the event. Alexis has recently taken an interest in the sport and has been playing with her mother at home. Williams said:
"She's a perfectionist on the court, I'm not quite sure where she got that from."
Before the Australia Open, Williams had to quarantine in Adelaide and praised the country for their rigid COVID-19 rules. She said that Australia had no cases of COVID at the time of the match as far as she knew.
Williams credited the country's non-existent coronavirus cases due to their strict control measures. They had to quarantine for fourteen days before the match along with 1,200 people to prevent an outbreak from occurring.
Other than the tennis queen's most recent victory, she was recently commended for the design of her new modern and luxurious home in Florida, which boasts everything from a karaoke room to its own gym.
Unfortunately, it will be some time before returning to her Mediterranean-esque mansion as she is currently in isolation before the year's first grand slam in Melbourne on February 8.
Please fill in your e-mail so we can share with you our top stories!