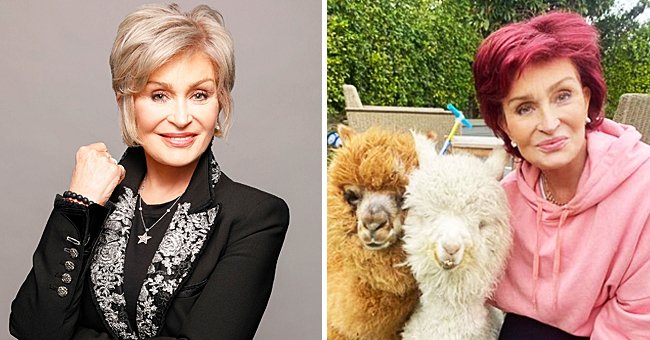 Getty Images / twitter.com/MrsSOsbourne
Sharon Osbourne Posts Hilarious Photos Posing in Coordinated Looks with Two Adorable Alpacas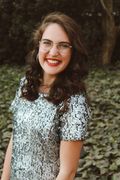 Princess of Darkness, Sharon Osbourne took to Twitter to share a hilarious snap of her with her two alpacas. Looking like a strawberry, vanilla, and chocolate ice cream, Sharon and her alpacas were very well coordinated.
Sharing a collage of pictures featuring her posing with her off-white and dark brown alpacas and a photo of multicolored ice cream, Sharon Osbourne had her 2.3 million Twitter followers laughing.
Next-level color coordination with Sharon and her pets resembles the strawberry, vanilla, and chocolate ice cream that features in the photo next to theirs.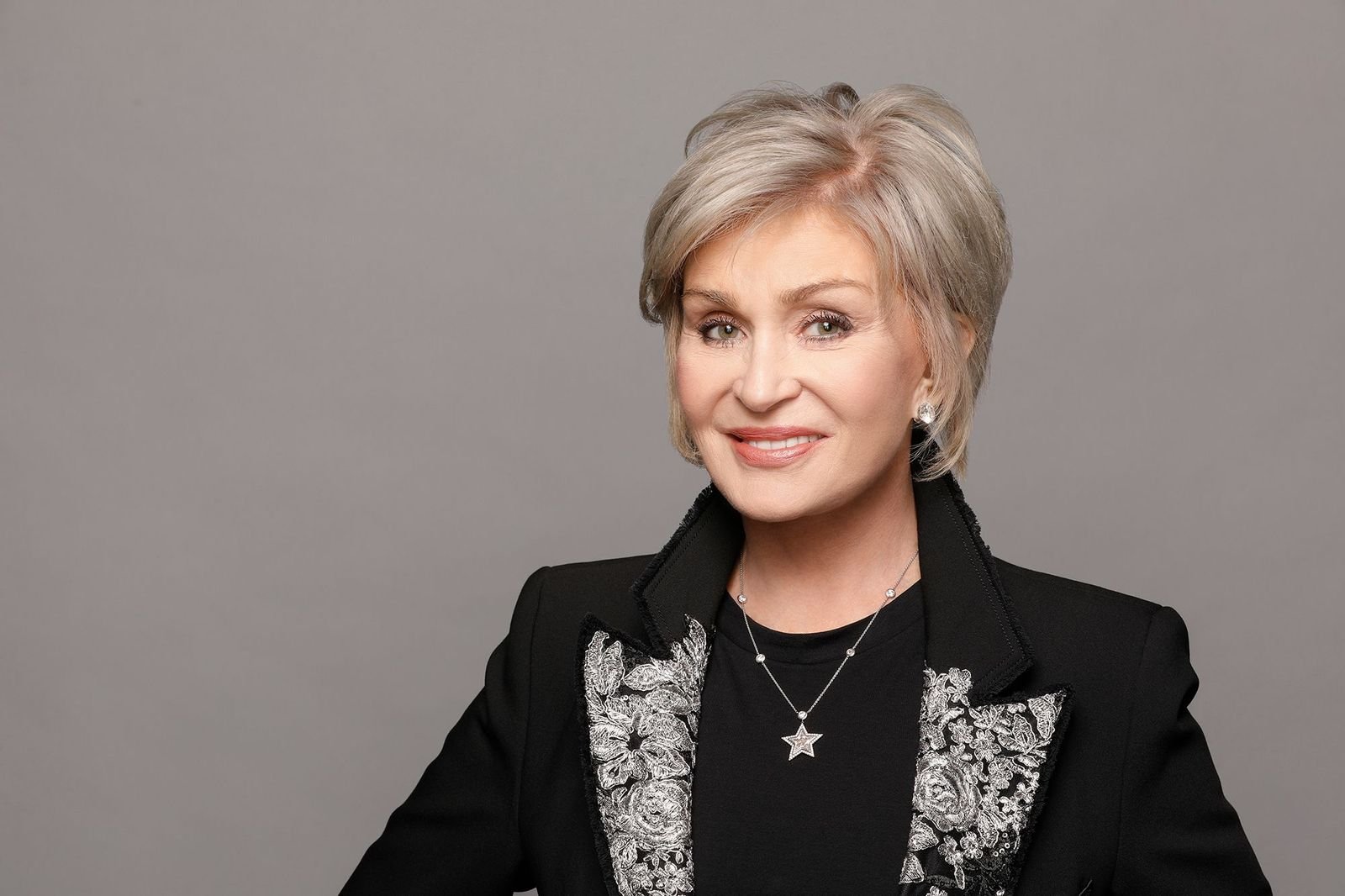 Sharon Osbourne, host of CBS's The Talk taken on March 5, 2020 | Getty Images
ANIMAL LOVER
Known for her incredible love for animals, this photo comes as no surprise. With her red hair and pink hoodie, the talk show host easily gets away with resembling the strawberry ice cream in the picture.
Her two four-legged friends in the photo are off white and brown and are also puckering their lips like Sharon in the snap, making for quite a comical photo. Sharon captioned the post:
"Yes, we called and coordinated our outfits"
PACK OF DOGS
Since the days of their reality television show "The Osbournes," which ran from 2002 to 2005, Sharon's love for her dogs has been general knowledge as her furry friends regularly featured on the show.
The talk show host fired her husband's assistant when he didn't find a burning house as funny as Sharon did.
Ozzy Osbourne and his wife have nine dogs that live with them at home and frequently sleep on their bed with them. Amongst the beloved pets are Pomeranians, Pomskies, a Shih-Tzu, a Yorkie mix, and a Maltese mix.
MORE LOVED THAN HUMANS
Amongst all of the love and attention that the Osbourne dogs get from their owners, they are also sure to teach them a thing or two. When asked what she has learned from her pets, Sharon answered:
"My pets have taught me that I mostly prefer animals to people. Regarding the second question, unfortunately, I cannot divulge any intimate details or private confidences with my dog"
One of Sharon's favorite pups, Bella, has also been in the arms of some very famous people over the years including musician Billy Morrison and Boy George.
FIRED ASSISTANT
Sharon's pets have also been the reason for some changes in Osbourne's staff. The talk show host fired her husband's assistant when he didn't find a burning house as funny as Sharon did.
When their house caught alight, Sharon sent the assistant in to go and rescue some paintings. When he returned, the paramedics put him on oxygen, which the matriarch took to put on her pups, which the assistant did not find funny.
With Ozzy battling serious health issues such as Parkinson's disease and recent spinal surgery, it seems as though the plethora of animals in their home are a source of delight.
Sharon isn't the only one fawning over the alpacas. Nicole Kidman is also known for having purchased four alpacas for her Australian home back in 2009. The animals are a celebrity attraction.
Please fill in your e-mail so we can share with you our top stories!