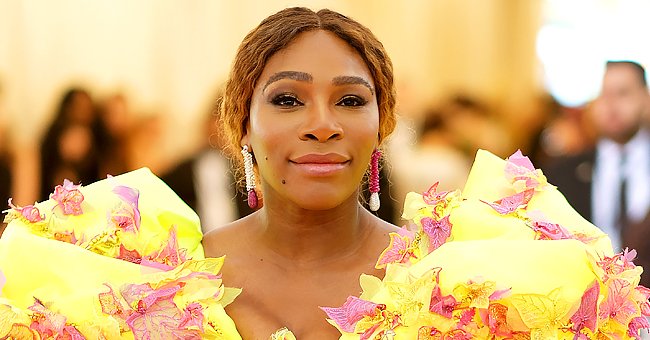 Getty Images
See Serena Williams' Daughter's Cute Facial Expressions in Compilation Video with Doll Qai Qai

Serena Williams' 3-year-old daughter looks adorable while showing cute facial expressions in a compilation video with doll Qai Qai. See how the toddler treats her toy like a best friend.
Olympia is the queen of court Serena Williams's daughter whom she shares with business owner Alexis Ohanian. Just like her tennis player mother, the young Ohanian has gained huge followership online.
Similarly, her most loved toy, doll Qai Qai is also famous, thanks to the value the Ohanian family has placed on the adorable black-skinned doll.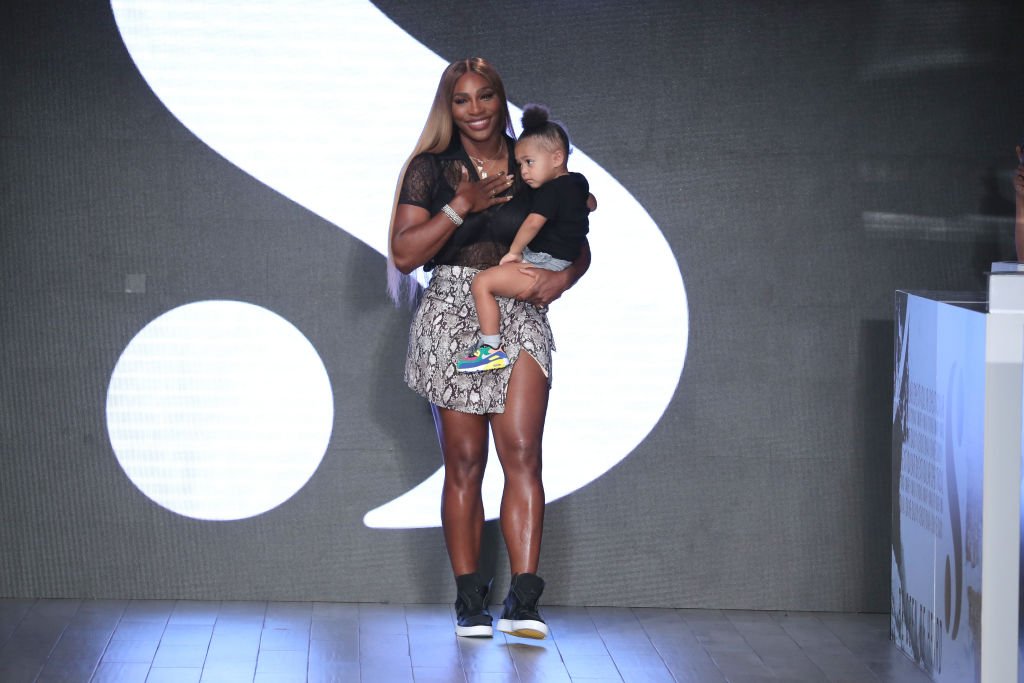 Serena Williams and her daughter Olympia on the runway of her "S by Serena Williams" fashion show in September 2019 | Photo: Getty Images
What is even more interesting is that the doll has been initiated into the family, and it has a high level of significance, especially since the toy is Olympia's best friend.
Just like the toddler, Qai Qai goes wherever she goes and they spend so many fun moments in each other's company. The toy also has an Instagram page with over a million followers!
Recently, a short clip was shared via the doll's Instagram page. It was a compilation of most of the fun things that Olympia and her doll have engaged in. The accompanying caption read:
"#tbt to memories of me and my best friend @olympiaohanian! tag yours below!!"
While reading the comment, fans could not get their eyes off the sweet memories that were proudly showcased in the video. It showed the two best friends seemingly glad to be in each other's company.
One part of the clip featured the toddler prepping her doll for the day by spicing up her look with a comb in hand. Another saw the twosome wearing nose masks as they mowed the lawn.
It has not only gained the likeness of Shakira or stolen the hearts of internet users, but it is now in high demand...
Olympia's facial expressions added more cuteness to the clip and showed that she was genuinely happy to share a special connection with the toy.
Ever since the 3-year-old got her doll in 2018, it has been nothing but sheer laughter in their household. A few weeks ago, Ohanian treated his daughter to a dance routine featuring famous singer and dancer, Shakira, and a digitalized Qai Qai.
The business mogul then posted her reaction—it showed that the youngster was visibly super excited to watch her doll. The Black doll's fame has earned numerous opportunities.
Popularly called the "Instagram-famous doll," it has not only gained the likeness of Shakira or stolen the hearts of internet users, but it is now in high demand and selling fast on Amazon.
After purchasing the doll in 2018 and opening social media pages for it, Williams admitted that she was being playful and that she intended to get a fitting companion for her child.
Olympia has proven her mom to be right in terms of companionship, and despite having a strong bond with the toy, the toddler still values precious family time and hangs out with her folks when necessary.
Please fill in your e-mail so we can share with you our top stories!