Vanessa Bryant Reveals the New Design for a Special LA Lakers Jacket — See the Trendy Look
On Thursday, Vanessa Bryant showed off a trendy LA Lakers jacket featuring a design that brings memories of her late husband, Kobe Bryant.
It's been a year since Kobe Bryant, his daughter, Gigi Bryant, and seven others died in a tragic helicopter crash, leading to an outpour of emotions as the world said goodbye to a sports icon.
Since Kobe's passing, his wife, Vanessa Bryant, has done her best to stay strong, especially for their three remaining daughters, Natalia, Bianka, and Capri.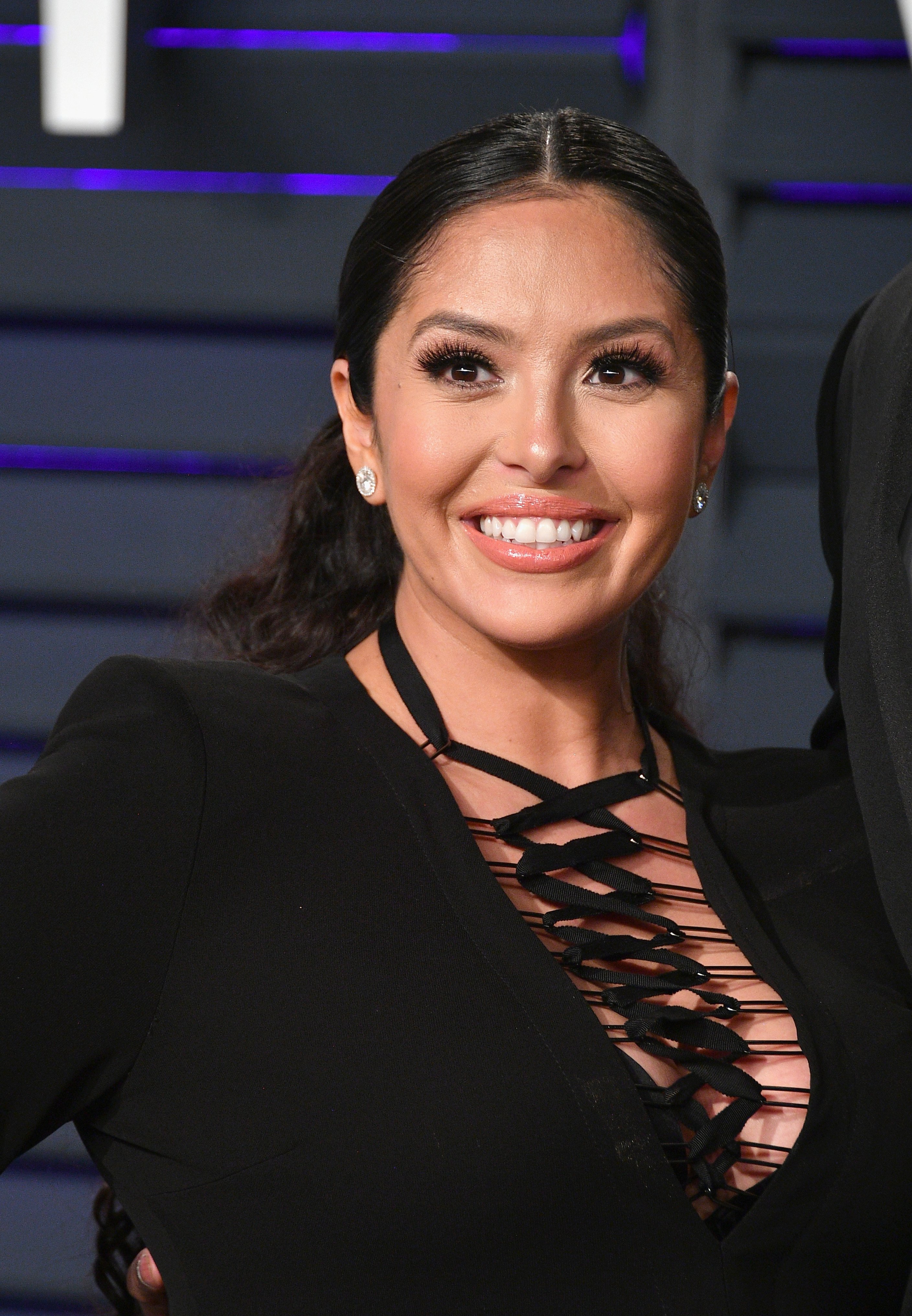 She has also taken steps to keep her late husband's remarkable legacy alive. On Thursday, Vanessa shared two pictures of an LA Lakers jacket bearing 8 and 24, the numbers Kobe wore during his playing days with the NBA franchise.
The jacket featured a main black body and white sleeves. Its neck and edges had yellow and purple stripes, representing the Lakers' colors. The team's logo was also on the jersey's upper left region. 
A second picture showed the back of the jacket, revealing a snake design representing Kobe's nickname, "Mamba." Two snake designs encircled the numbers 8 and 24.
The letter, M, which may represent Mamba, was also encircled in the middle, while the words "Hall of Fame Class of 2020" was written around the design.
Vanessa apologized to the fans, saying she was working with Nike to make more of the sneakers available.
In the post's caption, Vanessa revealed the Hall of Fame jacket collection is coming soon and mentioned the jacket and replica jersey purveyor Mitchell & Ness.
Vanessa's post is coming over a week after she remembered Kobe and Gigi on the anniversary of their deaths on January 26, revealing she misses them so much. She also shared a letter that Aubrey, one of Gigi's best friends, wrote to pay tribute to her.
Besides the Hall of Fame jacket collection in Kobe's honor, Nike launched the new Kobe 6 Protro "Grinch" sneakers collection on Christmas Eve in 2020. The sneakers immediately sold out, leaving many fans upset that they could not buy them. 
Vanessa apologized to the fans, saying she was working with Nike to make more of the sneakers available. She further explained that COVID-19 hampered initial plans to give fans more opportunity to have the sneakers.
While many fans struggled to purchase the highly-coveted sneakers, Vanessa showed love to some of her friends, including Kim Kardashian, by gifting them pairs of the sneakers before its release.
The sneaker and jacket collections, along with many other actions, are ways in which Vanessa continues to carry on Kobe's unending legacy while holding strong for herself and her family.
Hopefully, such things will bring her and her daughters the healing they need as they continue to hold on to Kobe and Gigi's precious memories.